Thanks to Super7, the classic film Back To The Future Part II is getting a line of ReAction Figures. These figures are inspired by the classic 3.75-inch action figures that were popular in the 1980s and 1990s.
These ReAction figures are a fun toy line and I know a lot of people who collect them. This set features Doc Brown all decked out in his future gear; Marty McFly as Marty McFly Jr. with his Hoverboard; Marty McFly in his 1955 gear with the Sports Almanac; then there's Griff who comes with a Pitbull hoverboard; and a version of Biff with the Sports Almanac.
Each of the figures costs $18 and you can pre-order them at Super7's online site. $18 for this these cheap looking ReAction figures seems a bit too pricey, but I guess some fans and collectors will pay it.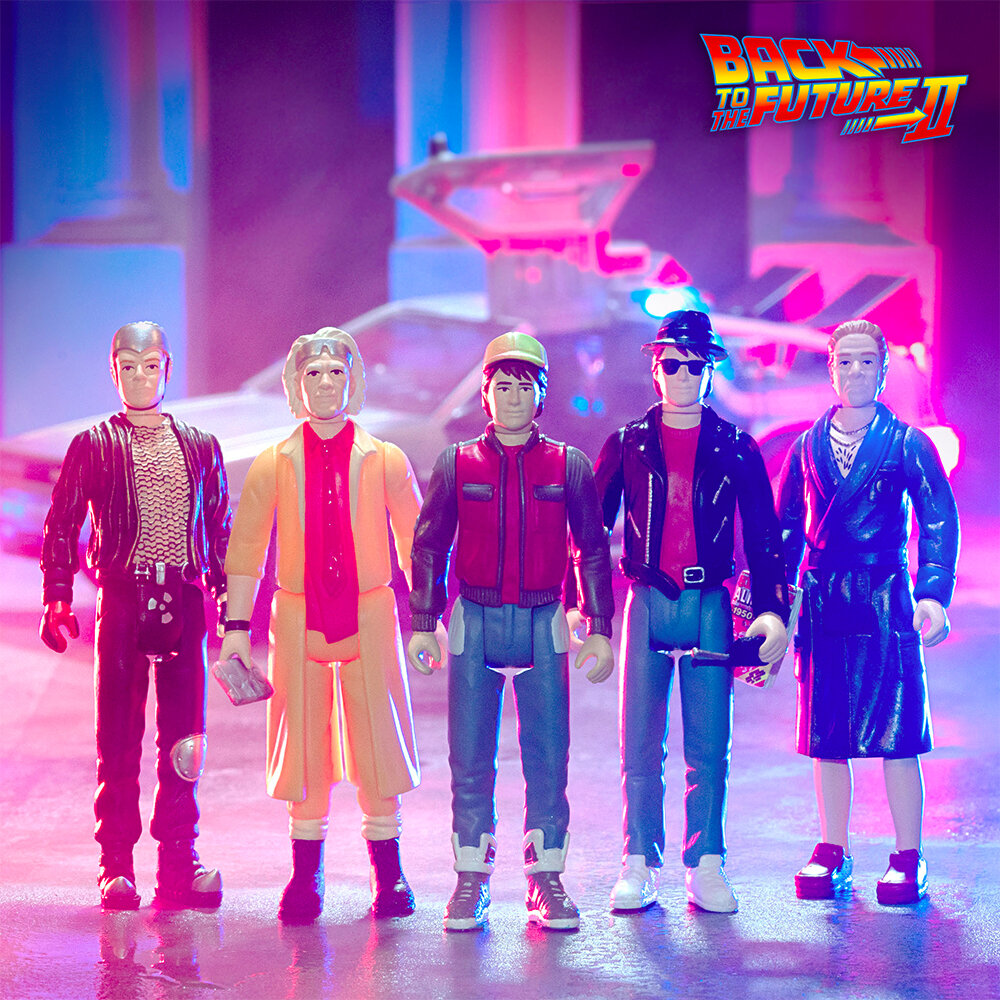 View fullsize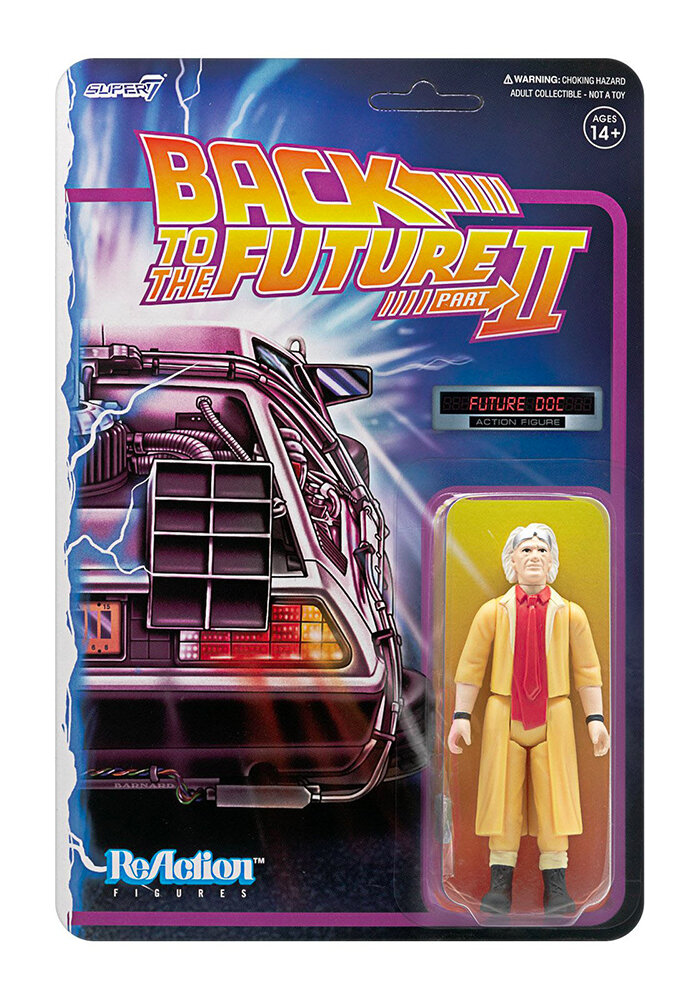 View fullsize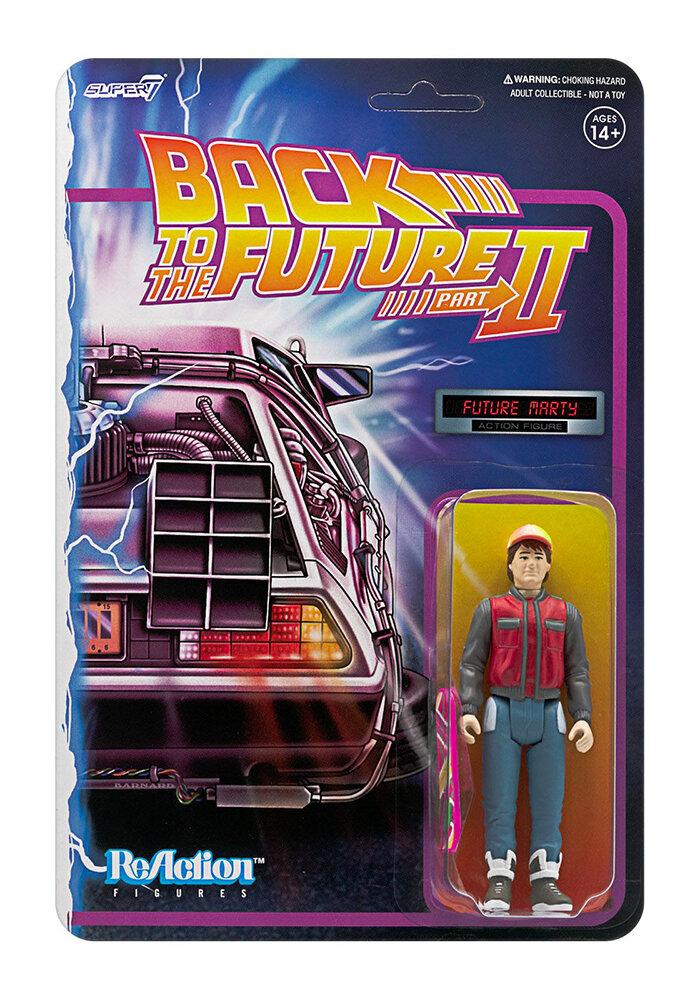 View fullsize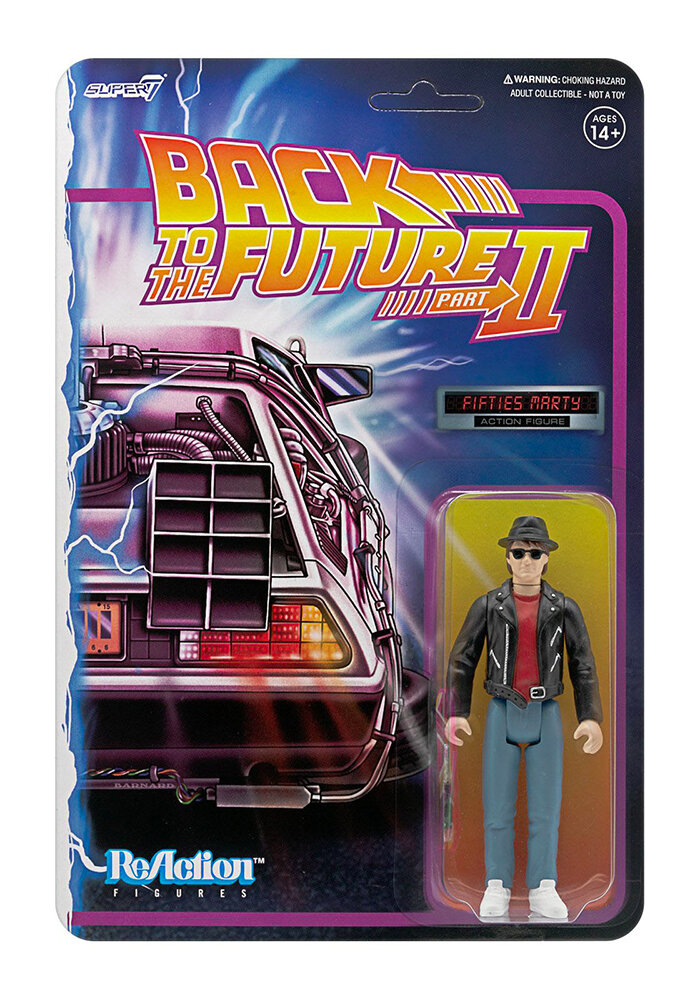 View fullsize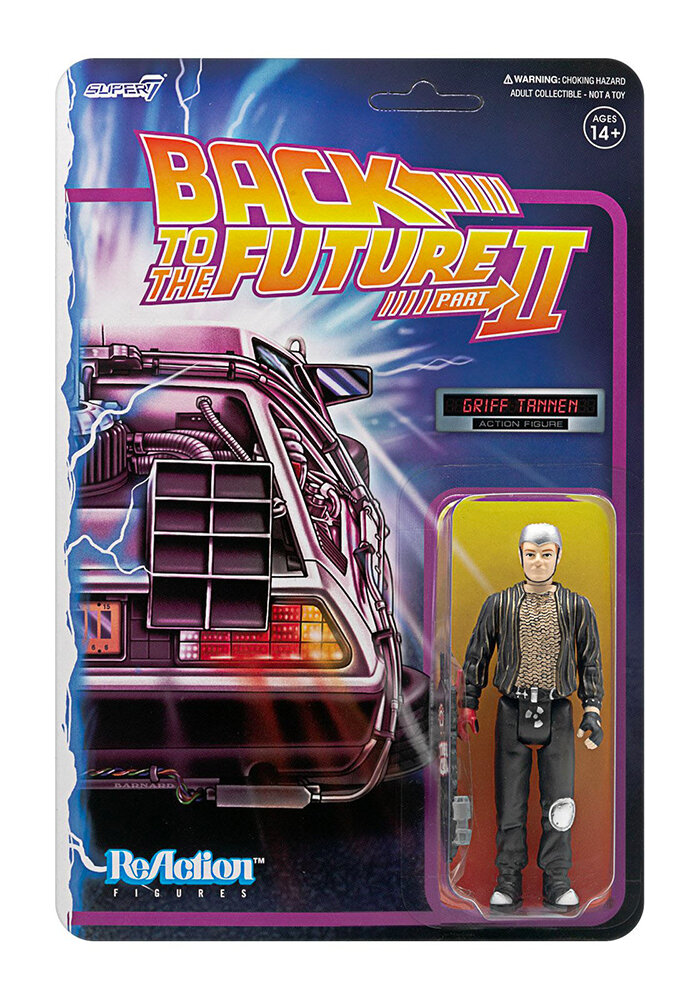 View fullsize