Read Time:
1 Minute, 55 Second
Empire Magazine has shared three covers of their upcoming magazine highlighting Denis Villeneuve's highly anticipated film Dune.
The first cover offers a new look at the members of House Atreides, which includes Timothée Chalamet as Paul Atreides, Oscar Isaac as his father Duke Leto, Rebecca Ferguson as Lady Jessica, and Josh Brolin as swordmaster Gurney Halleck.
The second cover features the Fremen, and shows off Javier Bardem as tribe leader Stilgar, Zendaya as Chani, Sharon Duncan-Brewster as her mother Liet-Kynes, and Jason Momoa as Duncan Idaho.
The third and final cover gives us gives our first look at one of the movie's monstrous Sandworms! The Sandworms are deadly and essential to the ecosystem of the planet of Arrakis, and the director spent a whole year developing the design for them. He previously explained:
"We talked about every little detail that would make such a beast possible, from the texture of the skin, to the way the mouth opens, to the system to eat its food in the sand. It was a year of work to design and to find the perfect shape that looked prehistoric enough."
We now have our first look, and damn… I can't wait to see it in action! We won't have to wait much longer as the first trailer is supposed to drop online on September 9th.
View fullsize
View fullsize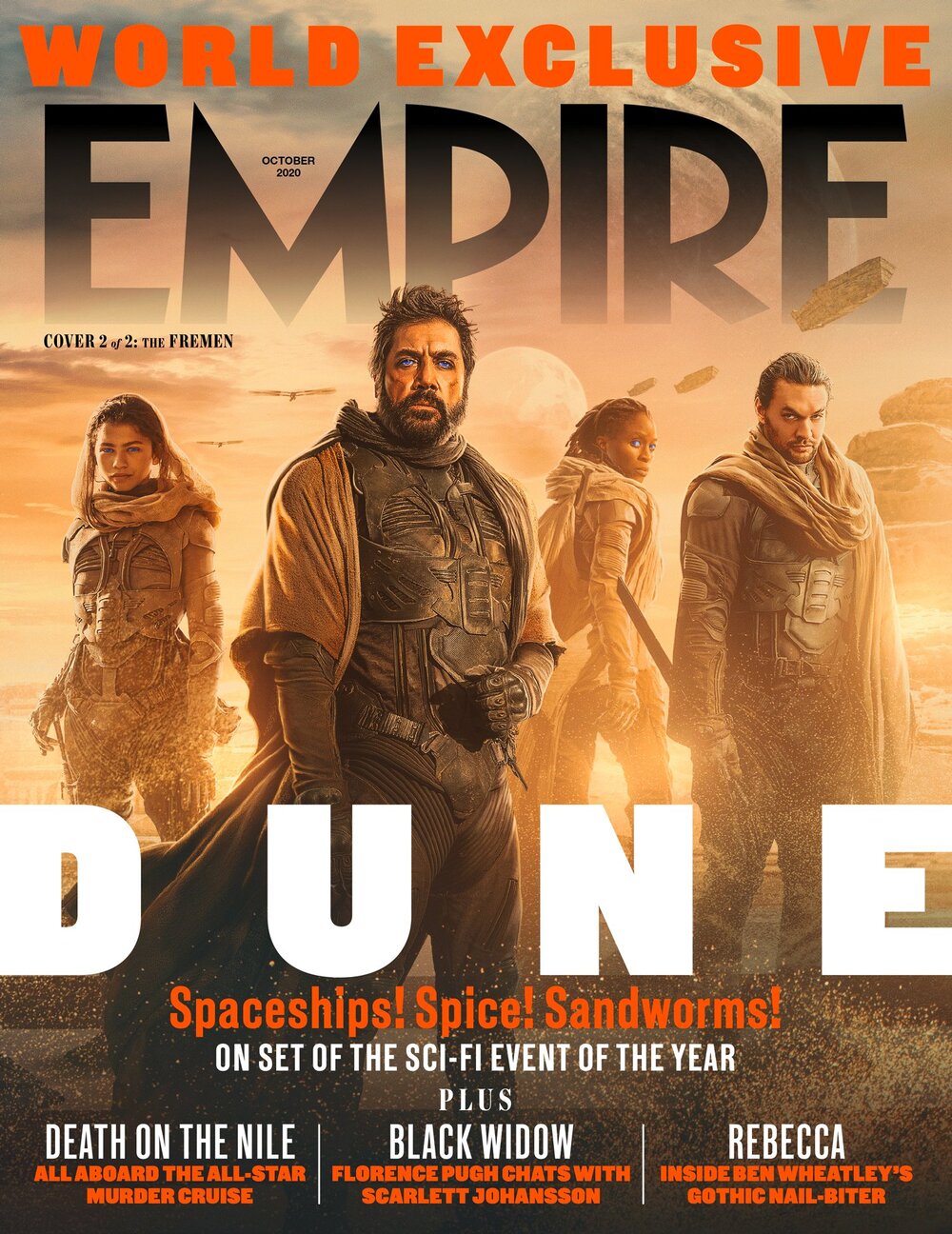 View fullsize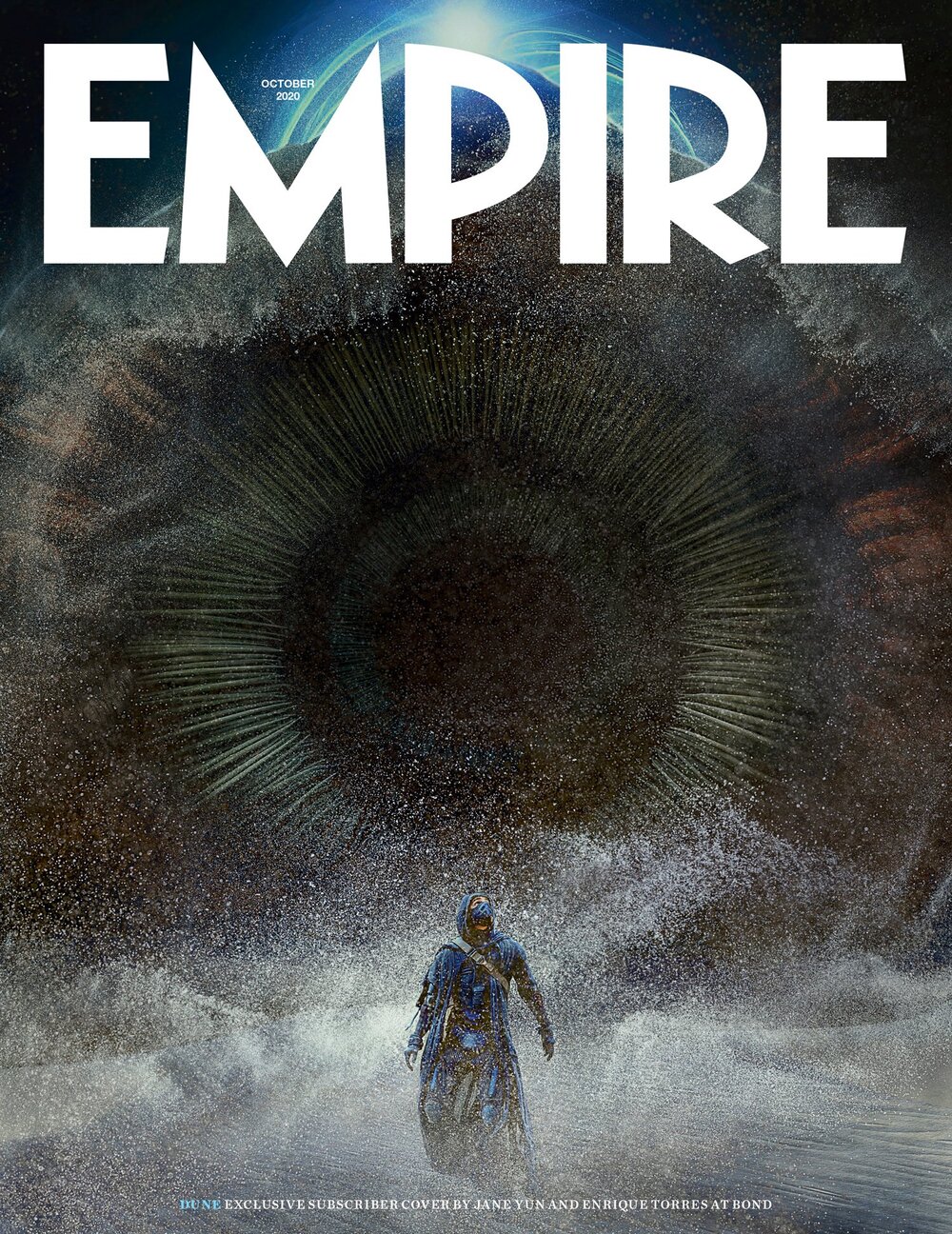 The film's cast also includes Stellan Skarsgard as Baron Harkonnen, Charlotte Rampling as Reverend Mother Mohiam, David Dastmcalchian as Piter De Vries, Chang Chen as Dr. Yueh, and Dave Bautista as the Baron's nephew Rabban.
Here's the synopsis for the film:
A mythic and emotionally charged hero's journey, Dune tells the story of Paul Atreides, a brilliant and gifted young man born into a great destiny beyond his understanding, who must travel to the most dangerous planet in the universe to ensure the future of his family and his people. As malevolent forces explode into conflict over the planet's exclusive supply of the most precious resource in existence—a commodity capable of unlocking humanity's greatest potential—only those who can conquer their fear will survive.
Dune is currently slated to hit theaters on December 18th.