Read Time:
1 Minute, 51 Second
Dungeons & Dragons have revealed their latest source book for players and Dungeon Masters to enjoy. Tasha's Cauldron of Everything will have a lot for fans to enjoy this Fall. First, the book will have the Artificer class as well as rules for sidekicks. Both of these have been released previously, but for sidekicks you needed to buy the Essentials Kit (also the rules are being expanded), and if you don't care about Eberron, you probably didn't get Eberron: Rising from the Last War, which had the fan-favorite class.
In addition, players will find new subclasses for each class. These include subclasses that have been available for playtest throughout the last year. Plus, there are new class features and feats for you to enjoy. Oh, also, if you remember, D&D talked about a book that would modify the way that races can work. Tasha's Cauldron of Everything is that book. Players will be able to customize their character's origin to modify racial traits.
Another thing that Tasha's Cauldron of Everything aims to do is take things that seem setting specific and make them more universal. Bringing the Artificer into the book helps, but they also went ahead and are bringing group patrons outside of Eberron.
Other things to get excited for include new spells, magic tattoos, artifacts, magic items, and for DMs, PUZZLES! I love it!
Jeremy Crawford released the following statement:
The special witchcraft of Tasha's Cauldron of Everything is the freedom it gives you to personalize your D&D character in new ways. D&D adventurers are exceptional, and this book gives you the tools to make them and their story even more extraordinary.
I am pumped for Tasha's Cauldron of Everything! The book is available to pre-order through Amazon now and will release on November 17. The cover art is from Magali Villeneuve with the alt-cover being by Wylie Beckert and only available through local game stores. What's more is that fans can see a preview of some of the new content during D&D Celebration on September 18-20.
View fullsize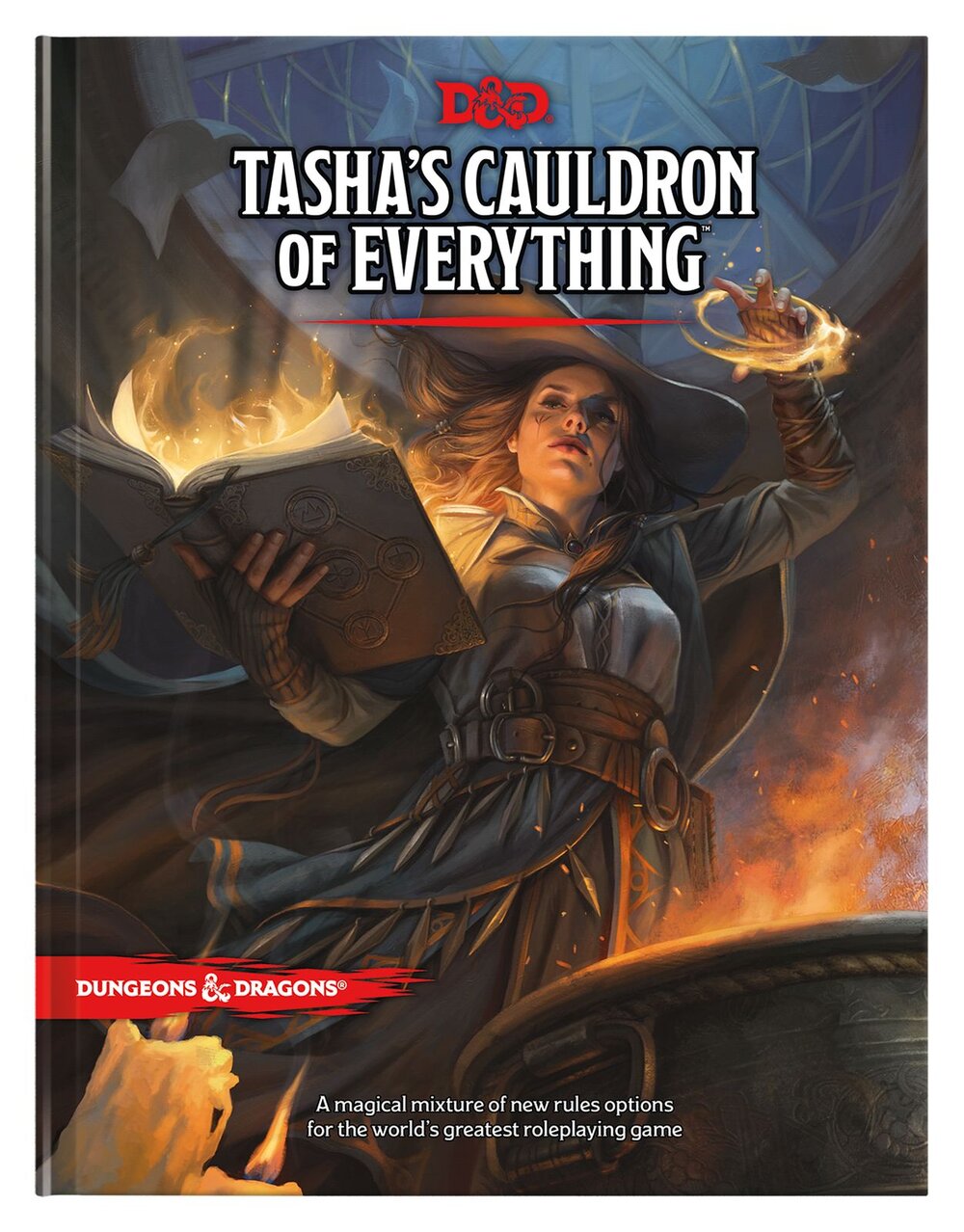 View fullsize