Read Time:
1 Minute, 24 Second
AtGames has launched a new arcade console for fans of retro games to enjoy. The Legends Ultimate offers 300 classic arcade games like Tron, Centipede, Missile Command, Space Invaders, and so much more for you to play in your living room on an actual arcade cabinet. The cabinet stands at 66" tall and 29" wide with enough buttons, joysticks, and more for 2 players. Plus, there's a trackball for certain games. You can find the full list of games in this official PDF.
In addition to the 300 included games, you can connect the Legends Ultimate to ArcadeNet which is a monthly subscription that provides access to an ever-expanding library of games. If that's not your style, the console is set up so you can bring your own game (BYOG). For BYOG, you can either stream from your own computer through your home network, or you can subscribe to be able to stream from cloud servers. The subscription does run $1/hour. It should also be noted that only some games are supported in the BYOG program:
3D Ultra™ Minigolf Adventures (Requires keyboard)

Aces Wild: Manic Brawling Action!

ARCADE GAME SERIES 3-in-1 Pack

Atari Vault

Audiosurf

Aztez

Baseball Stars 2

Battle Princess Madelyn

Blade Arcus from Shining: Battle Arena

BlazBlue: Chronophantasma Extend

BlazBlue: Continuum Shift Extend

BlazBlue: Cross Tag Battle

Capcom Beat'Em Up Bundle

Creepy Road

Cuphead

DARIUSBURST Chronicle Saviours

Deathsmiles

Dino Run DX (Requires Mouse)

DoDonPachi Resurrection

DRAGON BALL FighterZ

Dragon's Lair

Dragon's Lair 2: Time Warp

DriftForce

Dub Wars

Escape Doodland

Geometry Dash

GRIS

GUILTY GEAR

GUILTY GEAR Xrd -REVELATOR-

GUILTY GEAR Xrd -SIGN-
The Legends Ultimate is available now from select retailers including GameStop with an MSRP of $599.99.
View fullsize
View fullsize
View fullsize
View fullsize
View fullsize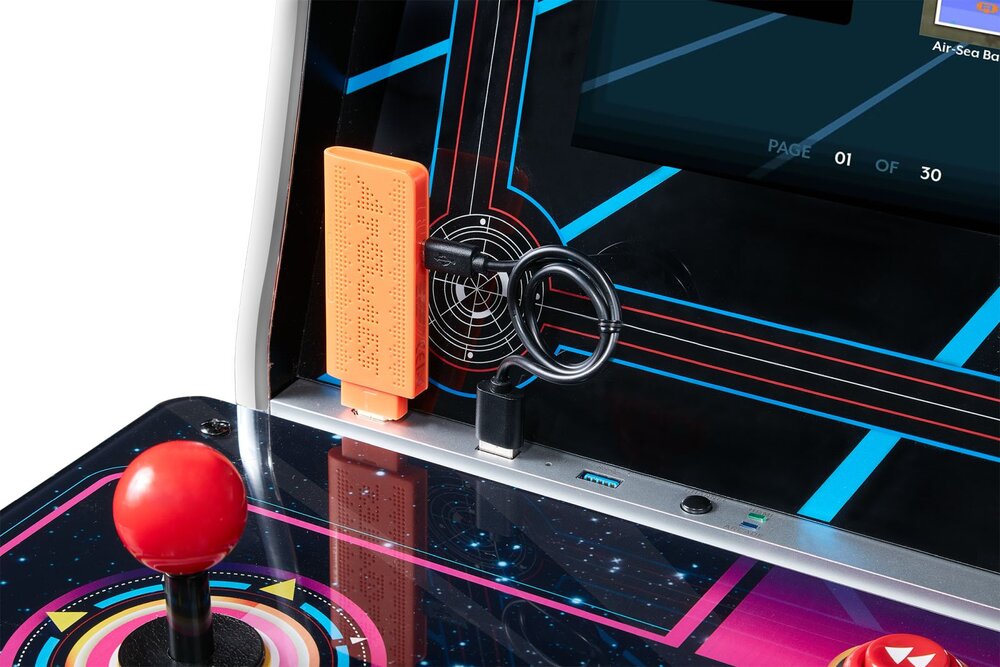 View fullsize