Read Time:
1 Minute, 15 Second
nWay has finally revealed the third DLC character for Season 3 of Power Rangers: Battle for the Grid. To absolutely no one's shock, it was Scorpina.
Now, I may not have been surprised at all (I called it from day one), but that doesn't mean I wasn't still happy. Yes, Scorpina's role in the television series was extremely limited, but she was still pretty awesome when she was there.
Yes, it would've been nice to get someone from a different series like Zen-Aku, but I'm just glad to see some more villains in the game, and with her role in the Drakkon New Dawn comic series, it's fun to see Scorpina in action again. In fact, I kinda wish they would give her an alternate costume with her outfit from Drakkon New Dawn.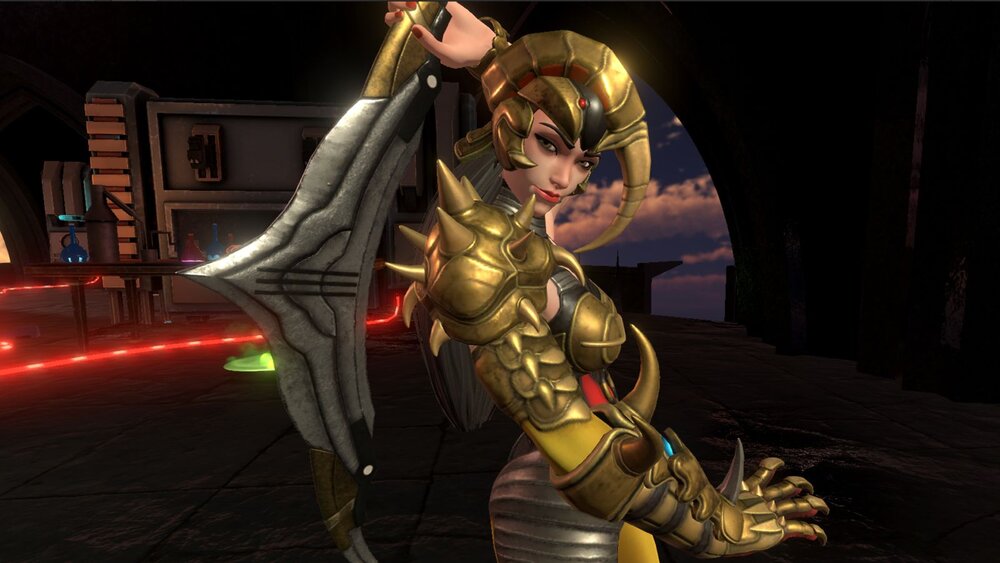 [F]an favorite and iconic villainess Scorpina is headed to the game as the last character for Season 3! The ruthless minion of Rita Repulsa and fighting partner of Goldar, Scorpina has repeatedly proven to be one of the Ranger's most dangerous opponents, thanks in part to her deadly Scorpion form. But just what kind of fighting style will Scorpina bring to the game?
Fans can play Battle for the Grid now on Nintendo Switch, PC, PS4, Xbox One, and Stadia. Scorpina will be available starting December 8, and more details should be coming in the not too distant future.