Read Time:
2 Minute, 37 Second
Wow! The first trailer for The Batman dropped during DC FanDome and it's now online for you to watch and enjoy over and over and over again! This is the trailer that fans have been super excited about seeing, it's what I was looking forward to most from this DC fan event and it does not disappoint! DC definitely saved the best for last!
The Batman trailer delivers something incredible and totally unexpected! We finally get to see what exactly what Reeves and the stars of the film have been teasing all these past months in their interviews and it gave me the chills. This team of talent is going to deliver fans something special and totally awesome! I loved what I saw and I can't wait to see more!
The Batman will be a noir-style film that will lean into Batman in his detective mode. The director said that it's going to tell a deep and psychological story and confirmed that the movie will not be an origin story. However, it will acknowledge his origin and how it's still something that he's "majorly struggling" with. As you'll see, Batman is also relentlessly brutal when he fights!
There will be a series of murders and crimes that start taking place in Gotham and as Batman investigates those things, they begin to reveal the darkness of Gotham City to him. It's also been said that this is a character-driven story that will focus on the relationship between Bruce Wayne and Alfred Pennyworth. DC Films President Walter Hamada confirmed that this movie will tell the Batman "year two" story.
The film stars Robert Pattinson as Batman, Andy Serkis as Alfred, Paul Dano as Edward Nashton/The Riddler, Jayme Lawson as Bella Reál, John Turturro as Carmine Falcone and Peter Sarsgaard as Gil Colson. Gil Perez-Abraham (Orange is the New Black), Charlie Carver (Teen Wolf), and Max Carver have also been cast in undisclosed roles. It's so cool to finally see many of these characters in action!
The Batman is now scheduled to hit theaters on October 1, 2021. Director Matt Reeves is going to give us one hell of a great Batman movie!
As for how the movie fits in with the rest of the DC multiverse, Hamada explaining that the existence of the multiverse allows Warner Bros. and its filmmakers to "tell these great stories where we can tell different stories. There's one earth where have Gal and Ezra and another where we can have 'Year Two' Batman…and then there's Joker, which isn't part of either continuity."
Hamada went on to tease future spinoffs and sequels saying, "Matt Reeves can continue to build out his Gotham [in The Batman]. Those are things that we can do because we don't have to worry about how that would impact Aquaman 2 or The Flash, because it's all just part of the Multiverse."
Here are a few additional images that were shared before the trailer dropped:
View fullsize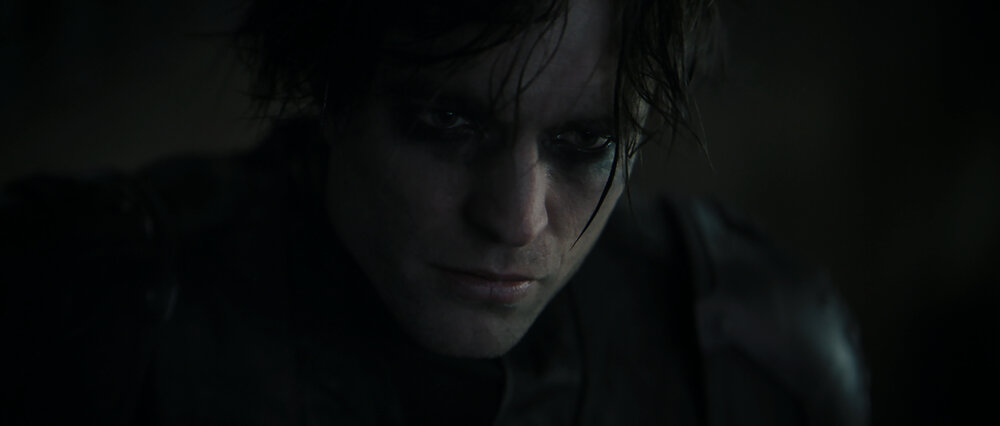 View fullsize
View fullsize