Read Time:
1 Minute, 47 Second
As advertised, DC FanDome has been a lot of fun. One of the panels that I was super anxious for was for the movie, The Flash. The panel featured Ezra Miller, director Andy Muschietti, screenwriter Christina Hodson, and producer Barbara Muschietti. As I figured, there really wasn't much info given other than this will take us into the Multiverse through the Flash's amazing powers. Then we were given something that made my inner DCEU fan scream with complete unbridled joy.
Near the end of the panel, director Andy Muschietti gave us some concept art of Ezra Miller's new Flash suit, that you can check out above. I love how streamline and sleek the new design is. While I was still marveling over the new design, he casually announced that the new suit was made by Barry Allen's new friend, Bruce Wayne. Then this image was shown: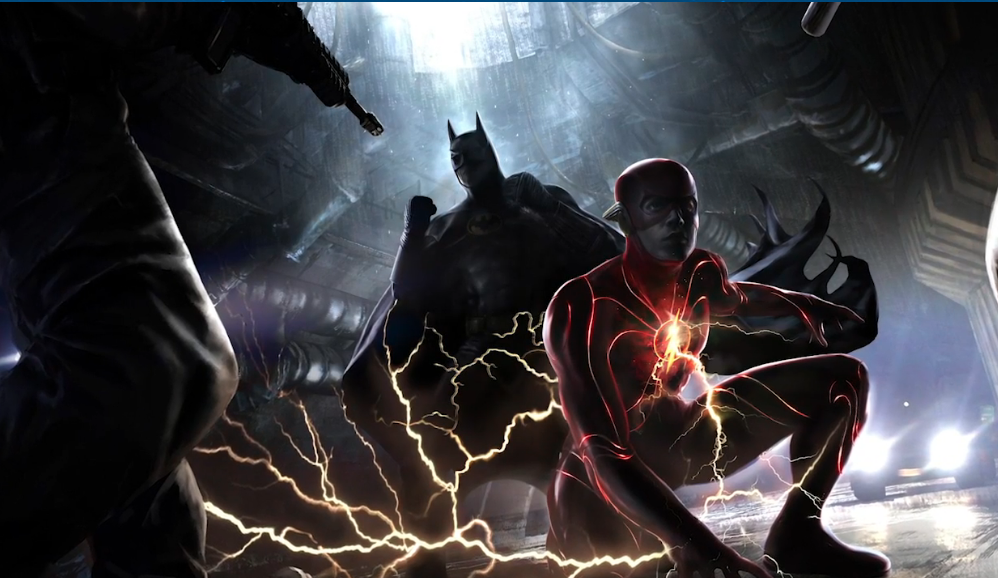 That is right folks, that is Michael Keaton's Batman! We have heard previously that he is going to be appearing in the film, but we didn't know what his role would be. Based on this picture, we can now assume he will be in at least one fight scene.
The director also explained in the panel that the film will be a time travel story and explained:
"His mother was murdered, his father was trained and incarcerated, and all his journey from then was a man trying to make things right…the script really capture his loquacity, his personality…he's someone who has the power of changing events of the past, but by doing so, can deteriorate the very fabric of the space-time continuum."
Hodson went on to say, "The cinematic multiverse is going to be born out of this movie. It's born out of Barry's story."
I cannot wait to see this movie. I have always been on the side of the fence that wants DCEU movies to succeed and now that I can see all of the pieces coming together, I couldn't be more excited. Let us know what you think.