Read Time:
2 Minute, 41 Second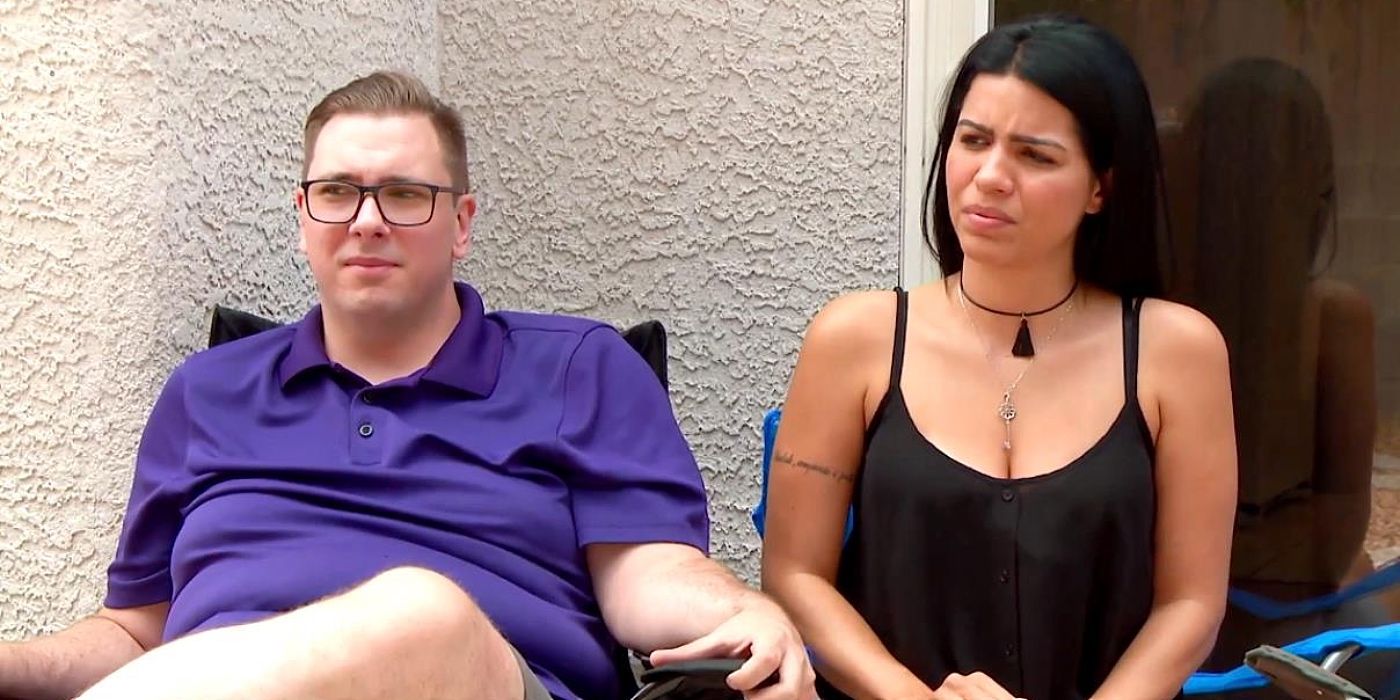 90 Day Fiancé: Happily Ever After? star Colt Johnson always had a turbulent relationship with his now ex-wife, Larissa Dos Santos Lima. Their fights weren't just limited to occasional conflicts but often led to verbal abuse and physical altercations. 
90 Day Fiancé stars Larissa and Colt might have moved on in their lives now, but they share a tragic past. Their marriage was far from perfect, which ended after the involvement of cops and Larissa's arrest. The couple first met through social media and quickly fell in love. Then, the Nevada native met his lady love in Mexico, and within no time, they were engaged. Shortly after that, they started the K-1 visa process. But their whirlwind romance turned sour when the Brazilian bombshell arrived in the States. The mom of two was under the impression that her American fiancé would be able to provide a luxurious life to her, but that didn't happen. At one point, Colt admitted, "Larissa has only been in Los Vegas for three hours, and she literally has not stopped complaining." He lived with his mother, Debbie Johnson, and the 33-year-old didn't share a cordial relationship with her. Debbie and the rest of the Colt's family thought Larissa was rude, lazy, and used Colt to get a green card. 
Related: 90 Day Fiance: Colt & Vanessa Hooked Up – Why Are They Not Dating?
Just days before Colt and Larissa were supposed to get married, they fought, and the Brazilian landed in jail. Still, the couple decided to tie the knot in June 2018. The newlyweds were fighting regularly, and Colt's mom, Debbie Johnson, had a couple of heated arguments with her daughter-in-law. The Brazilian had a problem that Debbie didn't respect her. She wanted her husband to speak up and ask his mother to give her respect. Or live in a separate house, away from his mother. But nothing changed, and Larissa grew impatient. Once during an argument, Larissa completely lost her cool and called Colt a "fat pig" and abused him by saying, "f*ck your mother" on-camera. Check out the video below:
The fights keep happening, and eventually, Larissa was again arrested in November for attacking her husband. But, the charge was dismissed. Then, the major fight occurred between the pair in January 2019. They had an explosive argument, which quickly escalated to a physical fight. Larissa suspected that Colt was cheating on her after she discovered that he had purchased porn. She turned aggressive and punched her husband. 
Colt told cops that his then-wife consumed half a bottle of antidepressants and locked herself in the bathroom. Larissa stated that she went to the shower to cool off after Colt "touched her inappropriately." As Larissa was found to be the aggressor, she was charged with misdemeanor domestic violence. Within a year and several fights later, the 90 Day Fiancé couple decided to go separate ways. And ultimately, in April 2019, their divorce got finalized.
Next: 90 Day Fiancé: Jess Caroline's Instagram Shows Her Thriving Without Colt
90 Day Fiancé: Happily Ever After? airs Sundays at 8pm ET on TLC.
Source: Harvest USD, Nicki Swift, TMZ