Read Time:
2 Minute, 35 Second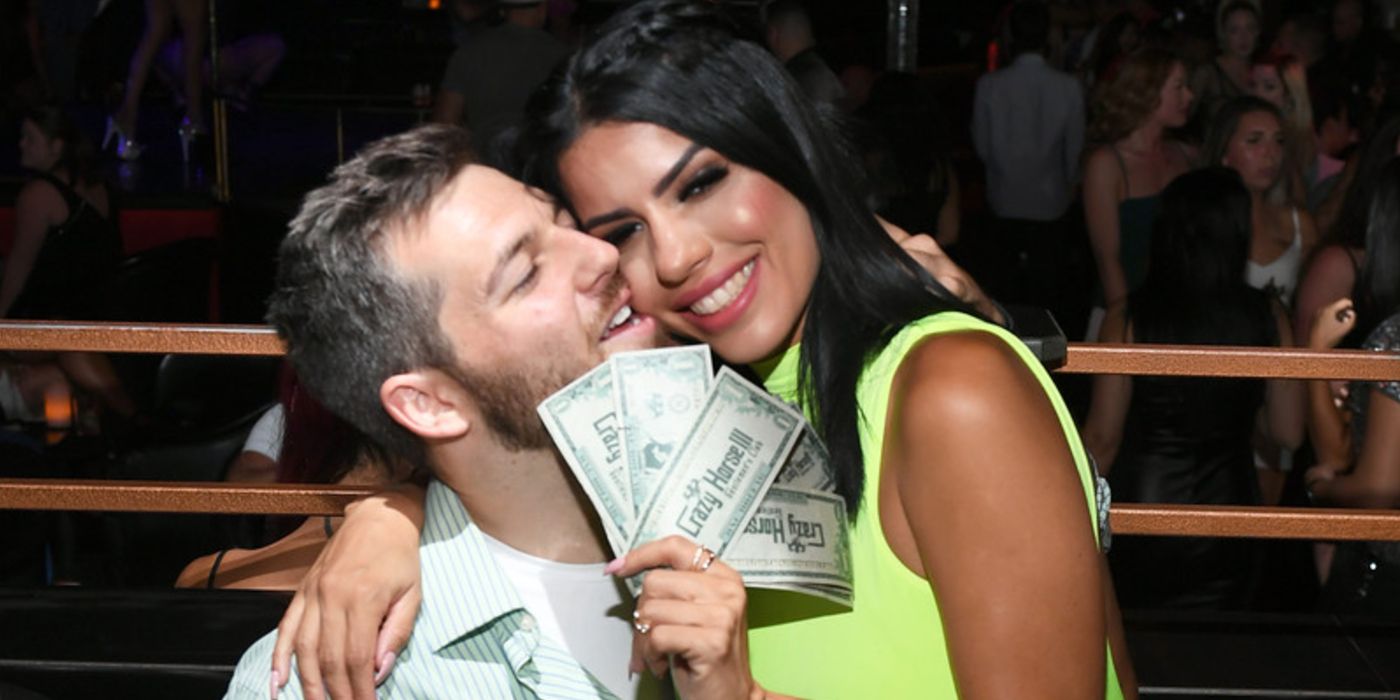 For 90 Day Fiancé's Larissa Lima, 2020 doesn't seem to be as bad. Not only has Colt Johnson's ex-wife managed to get the revenge body she's always wanted with plastic surgery, but she's also bought it with her own money. On the relationship front, Larissa might soon tie the knot with boyfriend Eric Nichols! But before that, the 90 Day Fiancé couple has splurged on a new Colorado house of their own.
After a controversial marriage and an even more hectic divorce on 90 Day Fiancé, Larissa, 33, did the next best thing – get on Tinder. That's where she met Eric Nichols, 28, who soon became Larissa's 90 Day Fiancé: Happily Ever After? companion and boyfriend. Sure, Larissa had explosive fights with Eric too, ones that were eerily similar to her arguments with Colt. But Eric managed to stick around with Larissa and her then $10k face while walking around like Dolly Parton in his robe. The Brazilian reality TV star and Eric broke up for nine whole weeks only to get back together by July. Not only did Eric pay for his 90 Day Fiancé love's nose and boob job, but now he's ready to start a new chapter in his life with Larissa. No, not a joint OnlyFans account… Larissa and Eric have moved into a house in Colorado Springs which they've purchased together!
Related: 90 Day Fiancé: Larissa Lima Applauds Colt Johnson For Admitting To Sending Racy Pics
Larissa, who's recently become financially independent after doing a ton of Cameos, took to Instagram to share the happy news. The 90 Day Fiancé star posted a picture of her and Eric with their realtor which they'd taken after signing the official paperwork for the new house. "House closed today. We are moving and ready for Colorado Springs. #coloradolife," wrote Larissa. Late last night, Larissa, who's been flaunting her $72k Kylie Jenner body on OnlyFans, shared another update about their relocation. "Time to say goodbye Vegas," Larissa penned, as she and Eric bid farewell to her bittersweet memories with Colt and mother Debbie. Eric too, replied in the comments, "excited baby" with a heart and kiss emoji.
The 90 Day Fiancé celeb gushed about wanting to marry Eric in an interview this week and also spoke about having siblings for the children she's left-back in Brazil. TLC fans, however, are a bit skeptical about Larissa choosing Colorado as her next destination. "You're going to be bored AF in Colorado Springs," a fan wrote to Larissa but Larissa shut them up by reminding them that she's "from a small town in Brazil." The move could possibly help the 90 Day Fiancé star start over by leaving Colt's marriage behind as she waits for her new Green Card that's surely on the cards.
Next: 90 Day Fiancé: How Much Money Larissa Makes From Cameo & OnlyFans
90 Day Fiancé: Happily Ever After? airs Sundays at 8pm ET on TLC.
Source: Larissa Lima/Instagram