Read Time:
3 Minute, 39 Second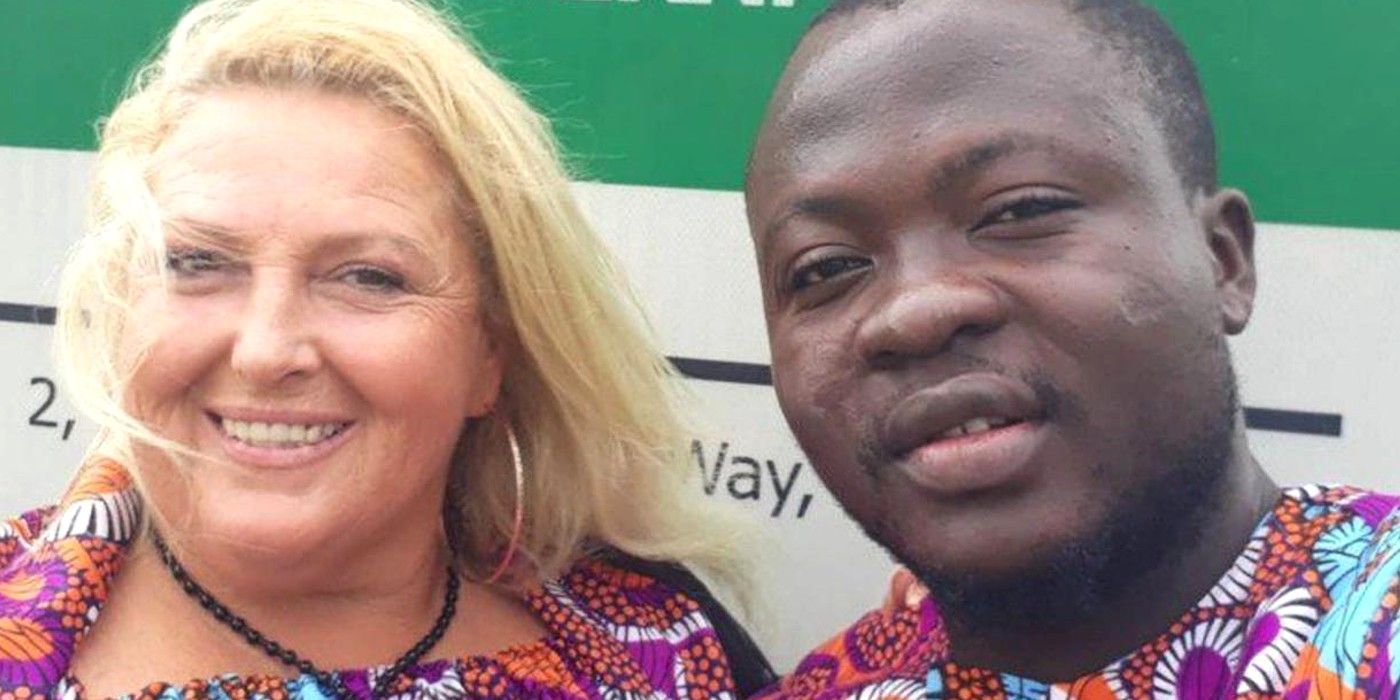 Angela Deem from 90 Day Fiancé dumped husband Michael Ilesanmi on 90 Day Fiancé: Happily Ever After? episode 9, and we're here to talk about some clues that she and Michael may have divorced. Some fans think that Michael doesn't love Angela because he doesn't support her weight loss goals. Also, Angela says he triggers her to smoke a pack a day. As if that weren't enough, Meemaw decided to put a tracker on the Nigerian man's phone. At 55, Angela got surgery for her health and to look younger for Michael, who is 34. However, he wants a baby, while she already has kids and grandkids. A new HEA cliffhanger showed Angela telling Michael that their relationship is over. In the preview, she met a lawyer to discuss divorce.
Over the course of 90 Day Fiancé: Happily Ever After? season 6, Michael has been in Nigeria awaiting his spousal visa. He's been objecting to Angela's weight loss transformation and to the cost of her facelift and breast reduction procedures. A nursing assistant divulged that Michael and Angela spoke on the phone all day and night, but shared that he didn't even bother calling her after the operation. Trust issues with Michael, including him not answering her calls, made 90 Day Fiancé celeb Angela ask an IT specialist to illegally hack his phone so she could spy on him. She told Michael to turn on his WhatsApp live location. She ended up insulting him in a store, by calling him a  "Son of a b****" and accusing him of manipulating her.
Related: 90 Day Fiance: Fans Say Angela Deem Gives American Women A Bad Name
"If he was in America, we'd have been divorced," declared Angela, who has the Instagram account, @deemangela. She called Michael again to confront him. She said that if he failed to realize what he'd done to her, they "don't belong together." While it was 2:00 a.m. in Lagos, Michael answered. He said, "Listen, I called you before your surgery and I call you when…" before being berated again. Angela, who has been accused of treating Michael poorly, called him a child whom she felt "plum dirty" for being with. She said she had no feelings left for him, called him a liar, and declared that she wanted to "not be married." Michael's objections made Angela hang up. When he called back to ask about her health and face covering, she called him fake and told him to marry a Nigerian woman. She said she was setting him free.
Interestingly, Angela had teased the idea of divorce. During an interview, she shared that she'd seen an attorney in order to discuss divorce. She also called her married life with 90 Day Fiancé partner Michael, "hell." Angela flirting with her 90 Day Fiancé surgeons Dr. Obeng and Dr. Kashani in her recent IG uploads also fueled the divorce theories. So did Angela's continued smoking and partying. She was perceived as "letting loose" as if she were single again, rather than being in a relationship.
However, considering the fact that Angela's weight loss surgeries took place in August 2020, the fight from episode 9 of 90 Day Fiancé: Happily Ever After? may have taken place in the latter half of 2020. In January 2021, Angela celebrated her marriage anniversary with Michael by making him a dog tag necklace that read, "I love you always and forever," amongst other romantic things. The anniversary was celebrated long-distance. In February 2021, Angela shared a throwback of her kissing Michael in Nigeria on his birthday, and she's often posted TikToks of the two of them dancing remotely (yet together) on IG.
A more recent indication of Michael and Angela still being married was a screenshot that she shared on Instagram. The screenshot was of a video call with her and Michael, which took place during her trip to Los Angeles. The screenshot showed Angela and Michael smiling happily. Although Angela may have considered divorce from Michael in a fit of rage, it's easy to see that the 90 Day Fiancé couple really loves each other. She is never going to choose a new man over him.
Next: 90 Day Fiancé: Angela Called A Narcissist After Latest Fight With Michael
Source: Angela Deem/Instagram