Read Time:
2 Minute, 30 Second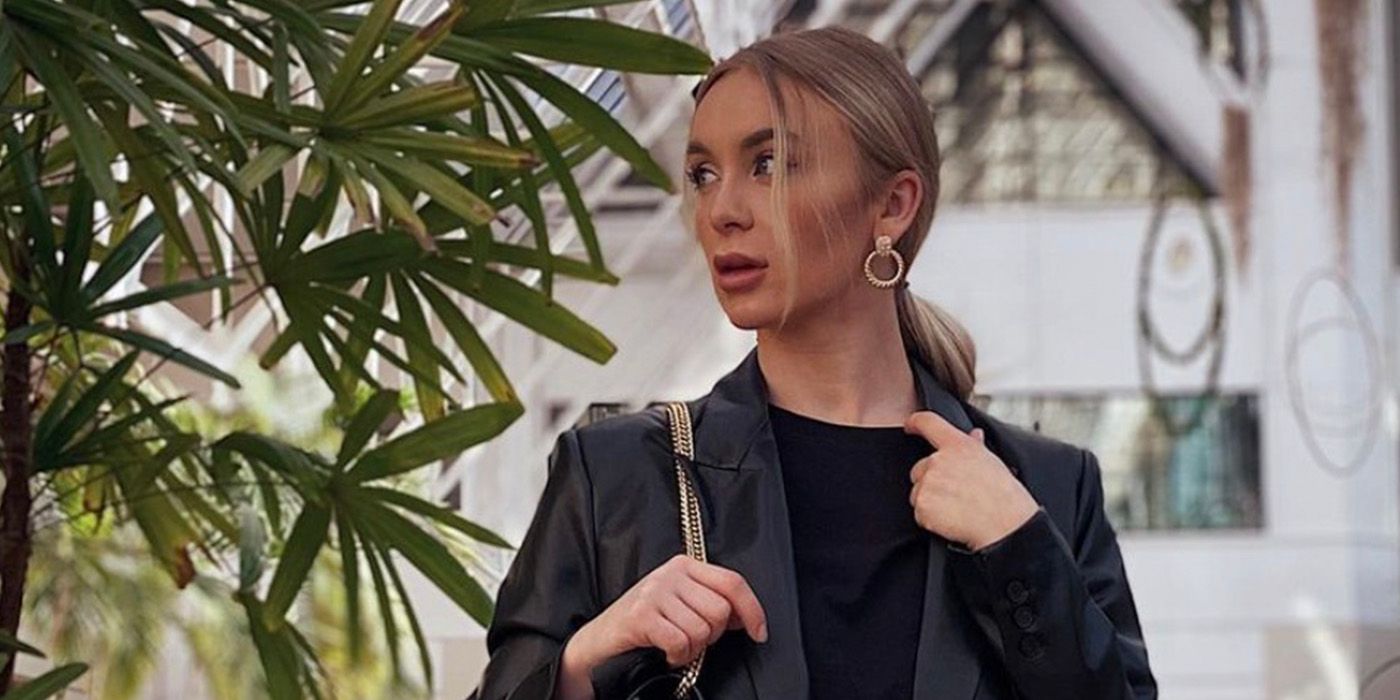 The fashionista of the 90 Day Fiancé: Happily Ever After? franchise, Yara Zaya, is selling her used clothes online. She has created an Instagram page to show off her dresses that are available to buy. When Yara first featured on 90 Day Fiancé season 8, many viewers admired her sense of style and fashionable clothes. However, she has been receiving criticism from viewers for disrespecting her husband, Jovi Dufren's mother.
Since there was a hurricane warning in New Orleans, Jovi wanted his wife and daughter to be safe. He asked Yara to go to his mother's house because Gwen would know how to deal with a storm. However, two days later, Yara decided to return to her apartment with Mylah. Gwen was anxious and tried to persuade her daughter-in-law to stay. But, the Ukrainian native was feeling uncomfortable at her in-laws' home. During the car ride to Yara's apartment, she ended up telling Gwen that Jovi "lives up in her a**," which many 90 Day Fiancé viewers found rude. A fan explained that Jovi is close to his mother as a result of his Louisiana upbringing. He is mature and is a responsible father but likes to take help from his mother when it is necessary.
Related: 90 Day Fiance: How Annie Suwan Toborowsky's Style Has Changed Over Time
Although Jovi's wife acted a little reckless, she still has many loyal fans on social media. They love how Yara dresses and looks stunning in her trendy outfits. So, Yara decided to launch a new Instagram page called Yara Closet, where she can sell her used clothes. She wrote, "I tried other sites, but Instagram is the most easy for me." It is great to see that Yara's used clothes aren't ridiculously expensive. For instance, the red dress below is available to buy at $45, which is pretty reasonable.
Many female fans are reacting positively to Yara's new business venture. However, not everybody appears impressed. A fan on Reddit sarcastically wrote, "Ohh yara cares so much about fans that she opened alla kardashian kloset ig page where she sells her used stuff." Another fan wrote, "Basically she is taking advantage of her Z-list celebrity." Some other fans think that Yara's style is terrible, while a few fans also raised health and sanitary concerns about buying her clothing.
If someone is genuinely interested in a piece from Yara's closet, they can actually consider buying it. Yara posted the first picture, and the IG account quickly exceeded 500 followers. Some of her dresses are already sold out. However, this offer is only available for fans who are based in the United States. Interested buyers just have to send the 90 Day Fiancé: Happily Ever After star a direct message to know more details about the outfit. Eventually, payments can be made through PayPal or Venmo.
Next: 90 Day Fiance: Yara & Natalie React To Jovi & Mike's Disrespect (Spoilers)
Source: Yara Closet/Instagram, Reddit