Read Time:
2 Minute, 43 Second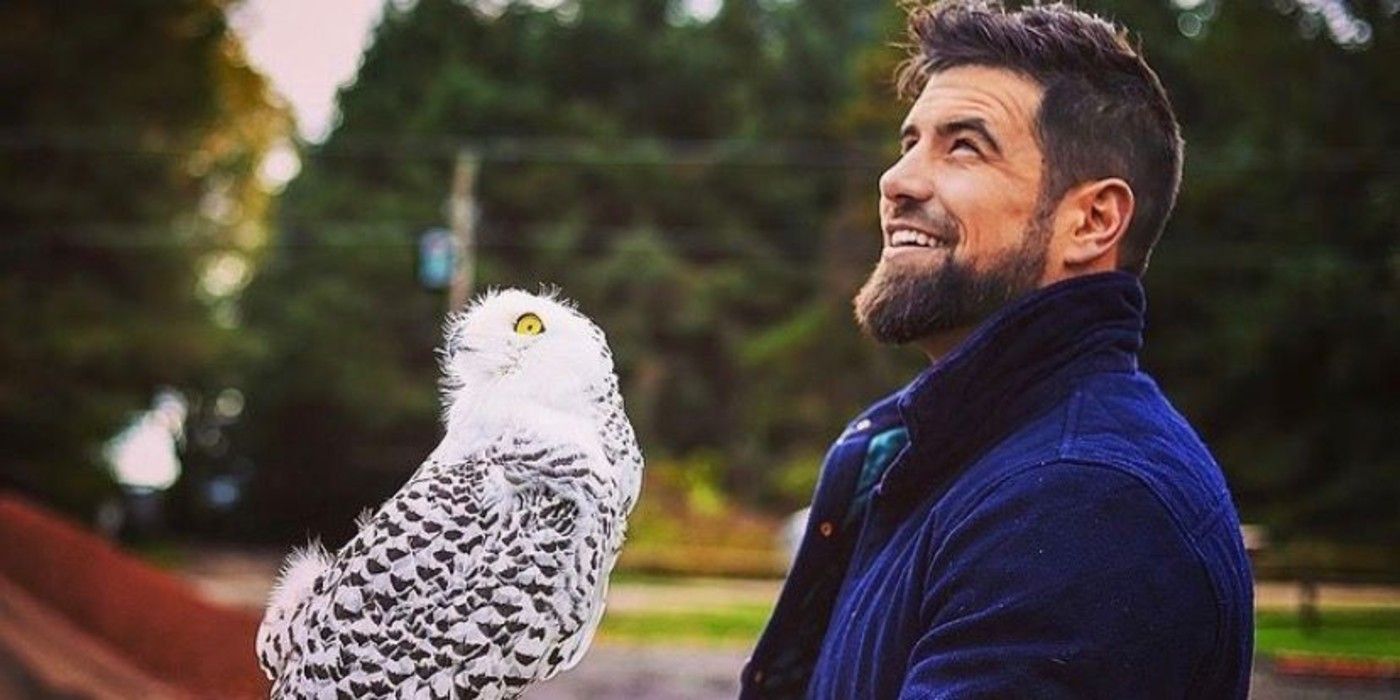 Anticipation is building ahead of hunky Canadian Blake Moynes' appearance on Katie's season of The Bachelorette, and his Instagram gives insight into the man who will be vying for Katie's heart. Katie is a big cat lover and Blake is passionate about animals as well, so many fans see the pair as a perfect match. Blake's instagram feed is a treasure trove of adorable encounters with animals, and it makes him seem all the more attractive.
Blake was a contestant on the last season of The Bachelorette, where he attempted to form a connection with first Clare and then Tayshia. Though he seemed passionate about finding love, it just wasn't his time. After Clare and Tayshia's season, Blake has once again decided to take a shot at finding love on The Bachelorette and will be joining Katie's cast of suitors on Monday's episode. But until he makes his second Bachelorette debut, fans will have to be content with combing through his Instagram feed.
Related: Bachelorette: Kaitlyn Reveals Why She Supported Katie's Pursuit of Blake
In an endearing photo on his feed, Blake can be seen splitting a beaver tail (a Canadian delicacy) with his adorable dog Koho. Blake probably intended to have the beaver tail all to himself, but apparently Koho "was so excessive" that Blake felt compelled to share. Blake wasn't the right fit for Clare or Tayshia, but his generosity with animals could strike a cord with Katie.
In another cute photo with a domesticated pet, Blake shared a selfie with his pet cat and asserts that it's "OK to be a cat guy." Katie is also a cat lover, so it seems that they will have a lot in common to bond over. Blake is not just an animal lover, he's an outspoken animal lover, and that passion could be very appealing to Katie.
It's not just pets in The Bachelorette contestant's feed, Blake also has other furry friends. He snapped a shot of him feeding an adorable chipmunk a piece of a cinnamon raisin bagel. Blake promotes and works with several conservationist and animal rescue organizations, so it's not uncommon to see him posing with wildlife.
Blake has also made friends with animals across the world, and while in South Africa Blake shared a moment with a baby Duiker. The Duiker a type of antelope native to sub-Saharan Africa, and Blake took time to bottle feed one that had no mother. A lot of people have pets, but not everyone flies halfway around the world to help feed a baby wild animal.
Blake's Instagram tells the tale of a serious animal lover, which could resonate perfectly with The Bachelorette lead Katie. There are even rumors that Blake got Katie's final rose, and given their shared interests, it wouldn't be too surprising. Blake may be arriving partway into the season, but there's every indication that he will form as strong a connection with Katie as the remaining night one cast members. 
Next: Bachelorette: Blake Moynes' Top Fan Crush Instagram Posts Hitting On Him
The Bachelorette airs Mondays at 8pm EST on ABC.
Source: Blake Moynes/Instagram