Read Time:
2 Minute, 11 Second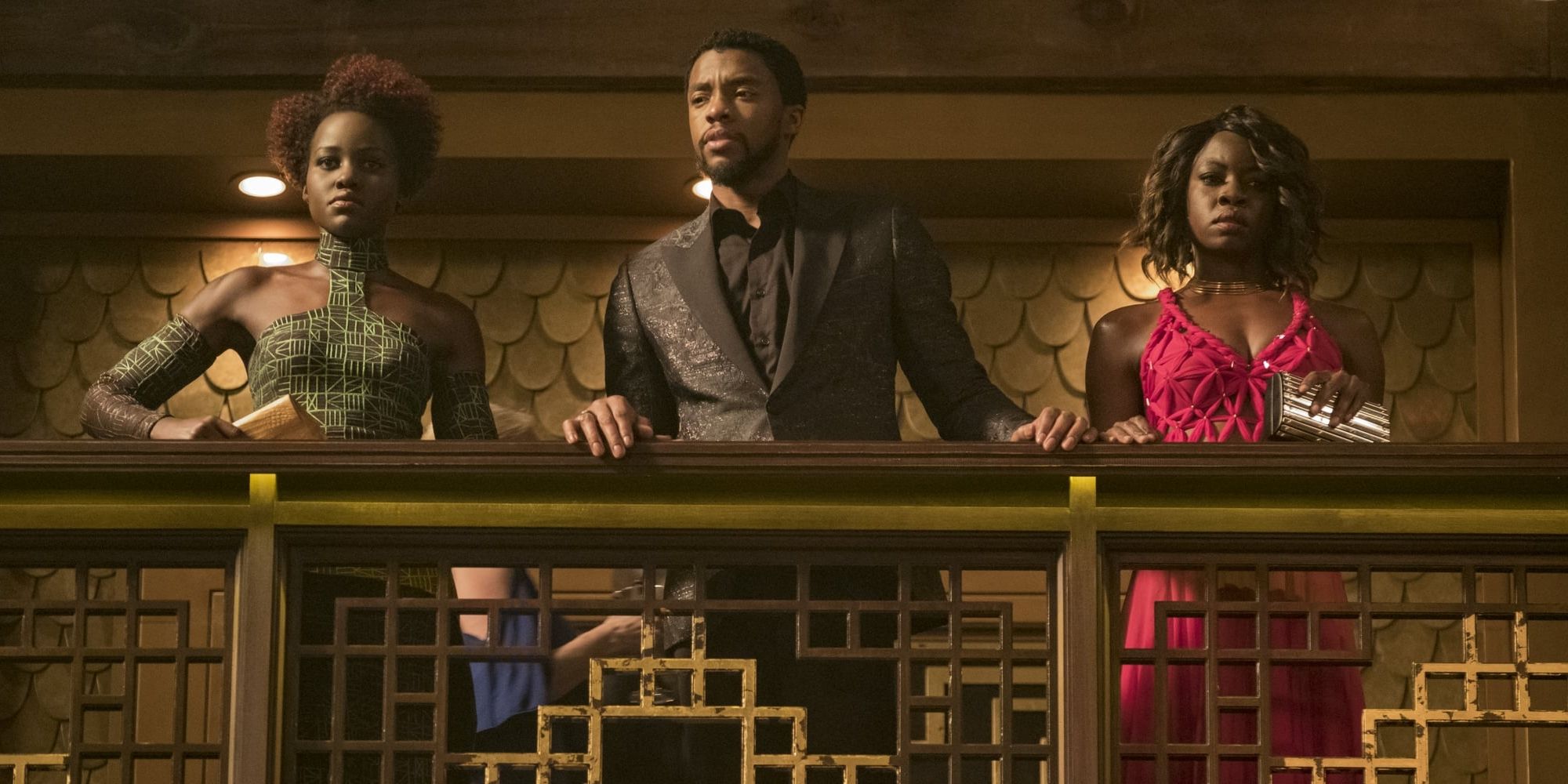 Black Panther's Danai Gurira remembers Chadwick Boseman with a moving message. Both actors starred in the successful standalone film, as well as Avengers: Infinity War and Avengers: Endgame. The two shared a number of scenes together, as Gurira plays Okoye, the general of the Dora Milaje who shares a close bond with Boseman's T'Challa. Both of their characters have a tremendous respect for one another, which is evident across all three of their Marvel Cinematic Universe appearances together. Okoye is a fan favorite character on her own, but her relationship with T'Challa was also a highlight of Black Panther.
On Friday came the surprising news Boseman had passed away due to colon cancer. He never spoke about his illness publicly and continued to work for the four years following his diagnosis. Many in Hollywood have come together to mourn Boseman's sudden death in the days since. These include his Marvel colleagues, with Chris Evans, Robert Downey Jr., and Marvel Studios head Kevin Feige all expressing shock and sadness at the news. There have been some very moving tributes, with many sharing stories of personal connection with Boseman.
Related: Endgame's A-Force Scene Almost Had Another Black Panther Hero
This week, Gurira shared a message of her own, asking, "How do you honor a king?" It will likely be a question fans and colleagues of Boseman ask themselves in the coming days and weeks. Gurira also made a point to mention their characters' onscreen dynamic, explaining Boseman made protecting and respecting a king easy. Gurira's full post is below:
It's becoming clear from the various tributes to Boseman that many people had a deep connection with him. Countless individuals who worked with Boseman have shared specific memories of times when he showed them kindness or made them laugh. It only makes it harder that the actor was so young, with so much life and career ahead of him. However, tributes like Gurira's help anytime someone has passed, as those who knew him find comfort in similar stories shared by others.
For Boseman's fans, it's a different experience. Though, it's wonderful to learn more about the man who was a hero to so many, especially through his portrayal of Black Panther. Considering the impact of the character and film, particularly on the Black community, it's hard to accept Boseman won't play T'Challa again. However, those who worked on the Black Panther movie, including Gurira, can take heart knowing they helped create a story that will serve as a lasting tribute to Boseman.
More: Where The Other Avengers Are During Black Panther
Source: Danai Gurira