Read Time:
2 Minute, 39 Second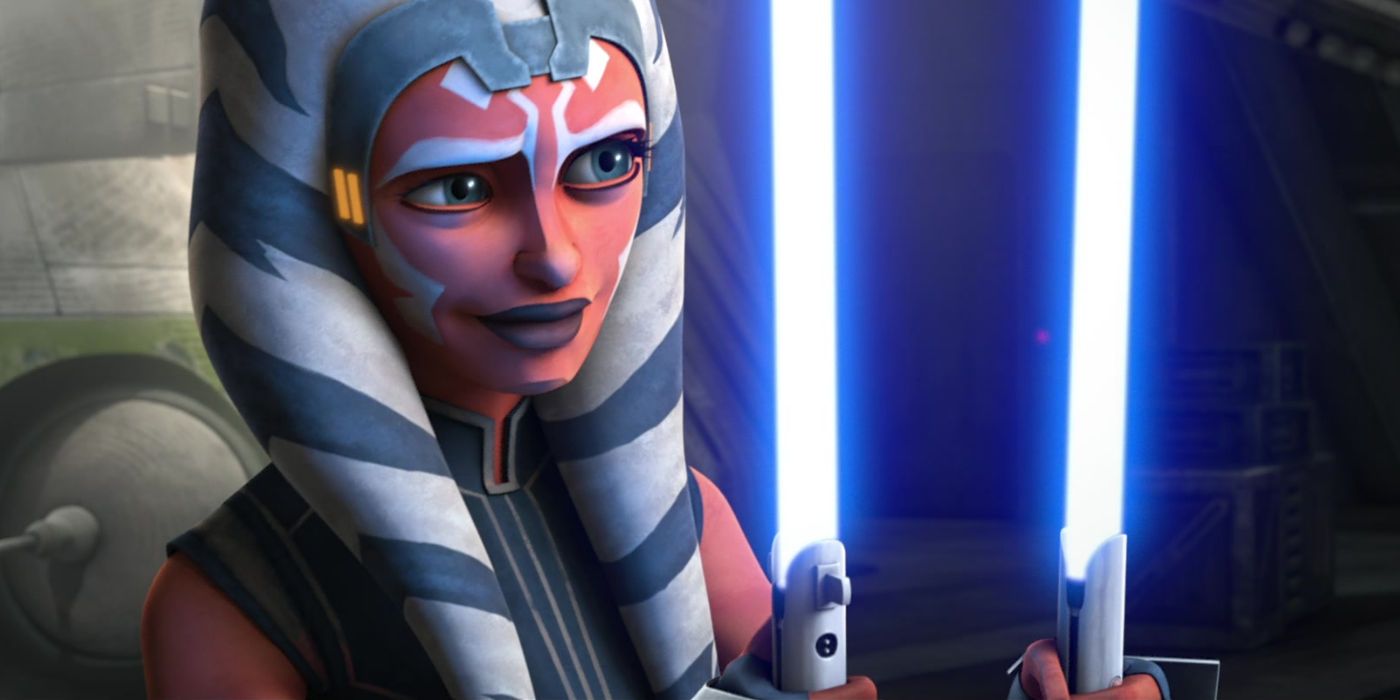 Ahsoka Tano is perhaps one of the few Jedi in Star Wars history to use multiple lightsaber colors, including blue in Clone Wars season 7. A major addition to Star Wars canon, Ahsoka was first introduced in The Clone Wars movie and later appeared throughout the Clone Wars and Star Wars Rebels animated series. Even though she hasn't been in any of the movies – aside from a brief voice cameo in Star Wars: The Rise of Skywalker – Ahsoka has become a staple in the franchise.
Her popularity even extends to her lightsabers. She's known for using two lightsabers; one regular single-bladed lightsaber and another shoto lightsaber (like Yoda's), which she wielded in a reverse-grip. She fought with these two blades – one green and one yellow-green – throughout the Clone Wars until she was forced to part with them after her trial. Even though she wasn't at fault for what happened, Ahsoka chose to leave the Jedi Order. Unfortunately, she couldn't take her lightsabers back, so they remained with the Jedi and Anakin Skywalker.
Related: What Darth Vader Sees In The Sky In Clone Wars' Final Scene
Anakin finally returned them to her when she came back to fight in the Siege of Mandalore in Clone Wars season 7, episode 9, "Old Friends Not Forgotten", but they had been repaired and "improved". Instead of being green and yellow-green, both lightsabers were blue. According to executive producer Dave Filoni, changing the colors of Ahsoka's lightsabers was done to show a "clear connection of the master and apprentice relationship of Anakin and Ahsoka. … Him tinkering with her lightsabers while she is gone shows that he was always thinking of her." So as Anakin has done numerous times in the Star Wars saga, he gave into his ego, despite his good intentions.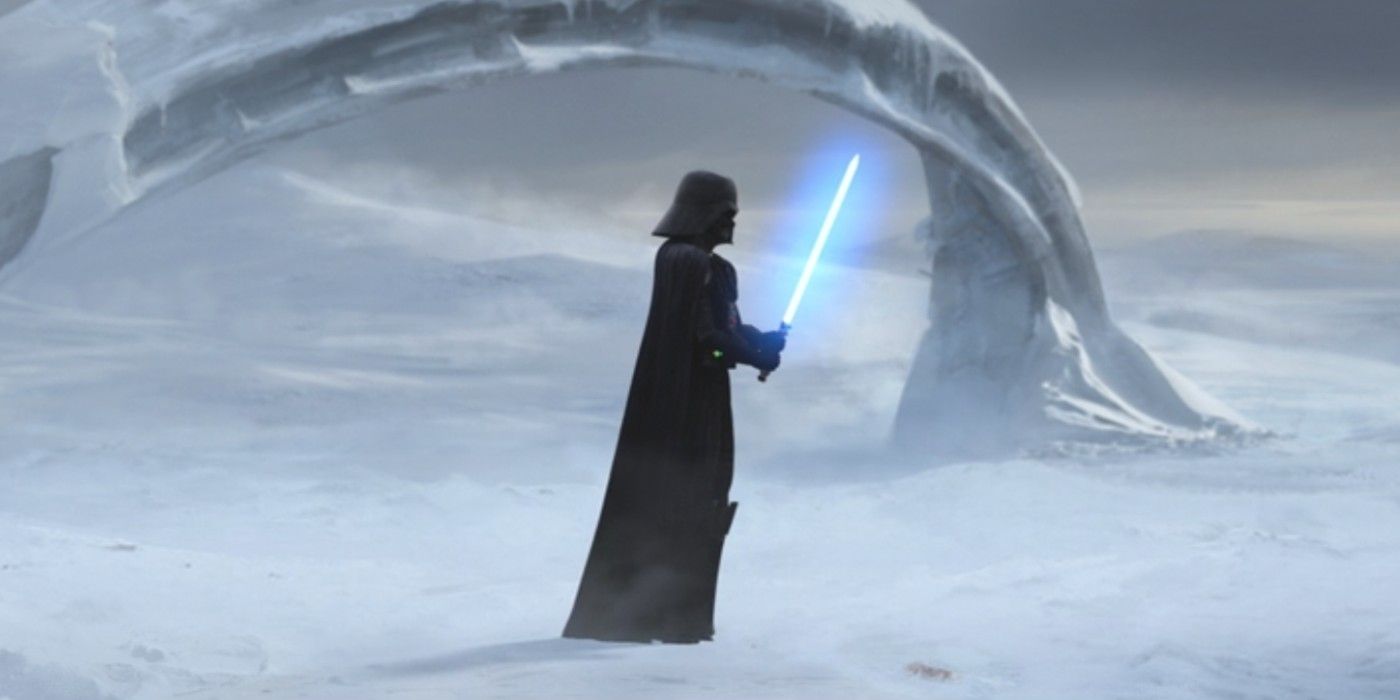 As for how the lightsaber colors were changed, Anakin didn't repair or use a new kyber crystal but instead was able to "alter the angle or frequency of the saber blade or crystal to make it more like his own," Filoni said in an episode of Clone Wars Download. And although Ahsoka's new lightsaber color was only briefly before they parted ways again – and for good, until their fateful meeting in Star Wars Rebels – the act itself carries through to the Clone Wars series finale. In the final scene, Anakin as Darth Vader finds one of Ahsoka's blades and ignites it. Seeing the lightsaber itself of course would've reminded him of his former apprentice, but seeing the blue color would've likely reminded him of his old life as well.
Changing Ahsoka's lightsaber colors to blue may not seem like a big deal, and it certainly wasn't presented as such in Clone Wars' final season either. However, there were several underlying themes and reasons for the alteration. After all, the meaning behind each lightsaber color is unique, and it tells people a lot about the Force user who wields it. This even stretches to Ahsoka using white lighstabers after the Clone Wars, which viewers see on full display in Star Wars Rebels.
Next: Clone Wars & Star Wars Rebels Both Ended The Same Way