Read Time:
3 Minute, 12 Second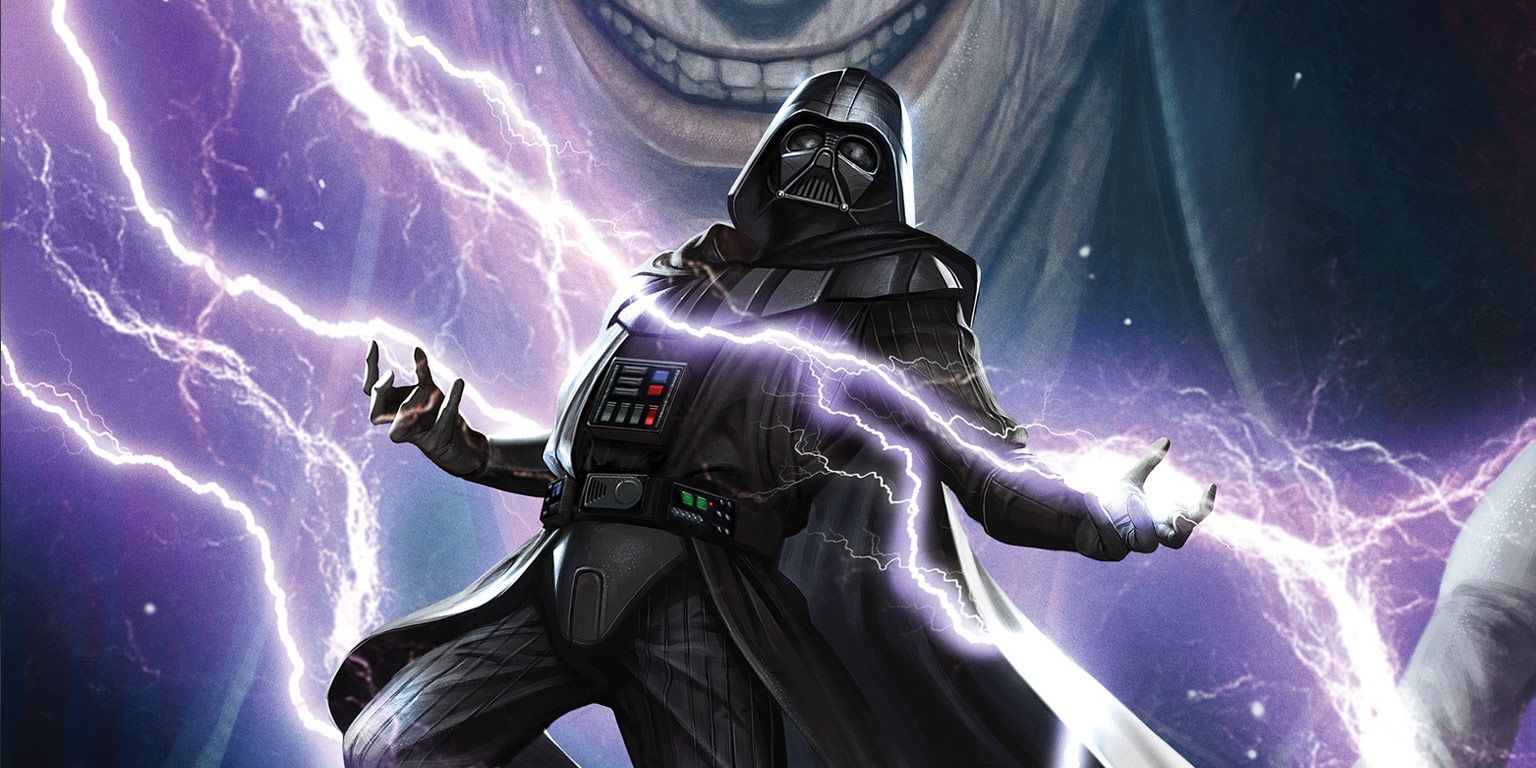 Marvel Comics has released new preview images for the sixth issue of Greg Pak's current Darth Vader series. A new arc is beginning, which will see the fallout of Vader's quest into his past, and the displeasure of his Emperor as a result. Vader's master is not happy with him at all, believing that the personal mission Vader just took, combined with his recent failings, is tantamount to treason. Therefore, Lord Vader must be punished for his crimes. And in these preview images, the Emperor looks ready to have his unruly apprentice executed.
In the first five issues of the series, Vader went on a quest to learn the specifics behind the death of his wife Padmé and the birth of his son Luke. This search for answers is motivated by the events of Empire Strikes Back, where Luke rejected his father and refused to join him, choosing instead to jump into the depths of Cloud City below. Vader's journey took him to significant places tied to his past as Anakin Skywalker, such as his own homeworld of Tatooine, as well as Padmé's own planet of Naboo, where she ruled as queen and first met Anakin in The Phantom Menace. Vader meets Sabé, the former Queen's Shadow, and they form an uneasy alliance to find the truth together. However, the truce is revealed to be a trap, as the follower and supporters of Padmé had formed an order, vowing to kill her murderer. Vader cuts through and destroys them all and finds the final resting place of his wife, which leads him to Polis Massa, where Padmé gave birth and subsequently died. Vader didn't find much, but he did find records which allowed him to hear Padmé's final words: she told Obi-Wan that she still believed there was good in Vader.
Related: Darth Vader Makes A Star Wars Movie Moment Even Darker
Naturally, this entire quest took Vader's torrid past and shoved it right into his face, with the new revelations he learns creating intense, internal conflict. Now, having finally returned to his Emperor after he'd been ignoring him, Vader's about to face the consequences for his actions in Darth Vader #6. The Emperor is not pleased with Vader, seeing his grief as recourse to reignite Vader's connection to the dark side, as he believes he's lost it. The path to the dark side begins with pain, so that's what Vader shall receive. Furthermore, in the Emperor's mind, Vader's failure to produce Luke, combined with his personal quest and neglect to report to his master is grounds for treason.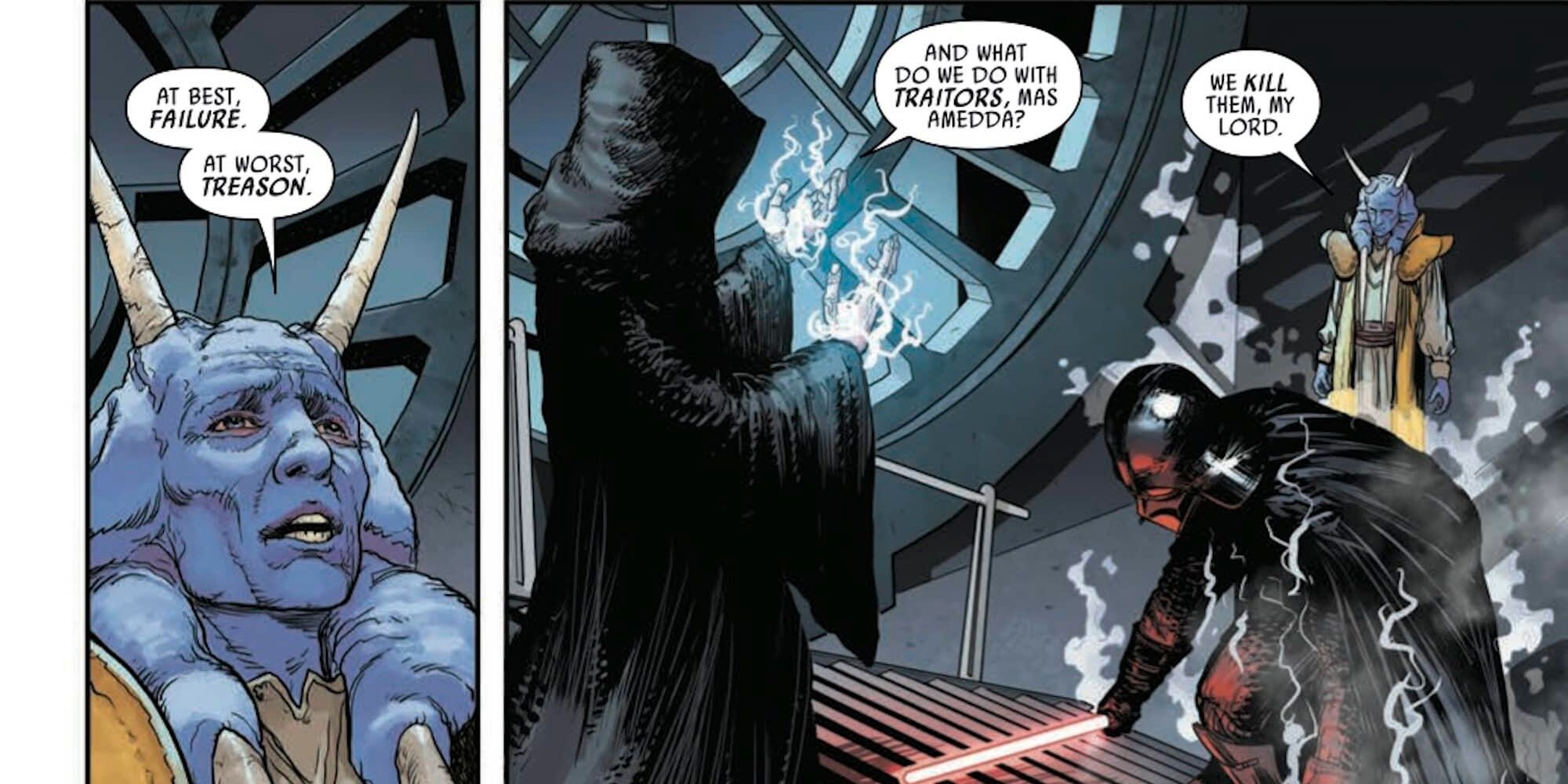 In the rest of the preview images, the Emperor continues to blast Vader with his lightning, taking away his lightsaber, and ordering his Imperial guards to kill his apprentice. However, Vader is not one to go down without a fight. While the Emperor might see him as wayward, Darth Vader is still a Dark Lord of the Sith, and the final preview image sees him ready to fight back.
Fans know that Vader won't actually be killed in this issue, as he doesn't die until Episode VI. It's more than likely that the Emperor will find a punishment worthy of Vader's insolence, and the Dark Lord will have to strive to prove himself worthy once more to his master. Future issues have teased as much, hinting that there may even be some connection to The Rise of Skywalker. All the same, it's interesting to see that the Emperor views Vader's recent actions as treasonous, meaning that Vader and the Emperor were at odds with one another even before Luke helps his father overcome the dark side in Return of the Jedi. Fans will learn more when Darth Vader #6 comes to comic book stores October 14th.
More: Darth Vader Confronts Rise of Skywalker's Cut Mustafar Alien