Read Time:
2 Minute, 33 Second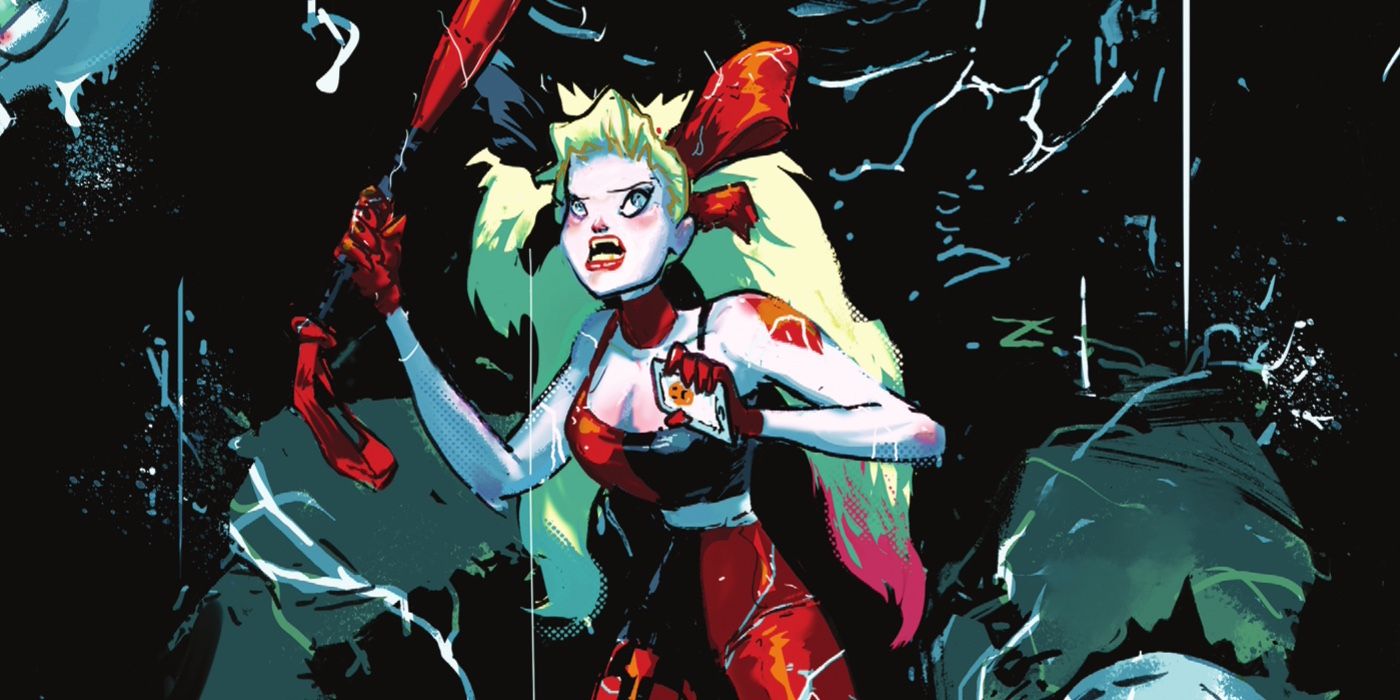 Spoilers for Harley Quinn 4 ahead!
Since her introduction almost 30 years ago, Harley Quinn has moved from villain to anti-hero, and as a result, some of her more unsavory deeds get glossed over. But with Infinite Frontier in full swing, Harley may have to reckon with her past actions on the road to redemption. Harley Quinn #4 makes it clear that Harley's murderous days still happened.
Harley Quinn first appeared on Batman: The Animated Series as the Joker's sidekick; she was one of several characters from that show to make the leap into the mainstream DC Universe—Rene Montoya and Phantasm being the others. She became an enormously popular character, thanks in part to the chemistry she shared with Poison Ivy. Over time, she would leave the Joker far behind and become her own person; she joined Suicide Squad at the dawn of the New 52 era, which made her even more popular. Because of her popularity, some of Harley's most heinous deeds tend to be overlooked or ignored completely; there have even been questions over whether or not they still happened, but Harley Quinn #4 makes it clear they still did—and it is something Harley must deal with.
Related: Harley Quinn's New Costume is Her Creepiest Ever 
In Harley Quinn #4, written by Stephanie Phillips with art by Riley Rossmo, colors by Ivan Plascencia and letters by Andworld Design, Harley's friend Kevin has been kidnapped by the criminal psychologist Doctor Hugo Strange. As he talks to Kevin about redemption, and seeking purpose, Hugo brings up Harley Quinn. Kevin tells Strange that Harley is good now, but he scoffs at this, asking if Kevin knows how many people Harley has hurt, and how many people she has killed. He invokes her time with the Joker, telling Kevin that all Joker had to do was snap his fingers and Harley would do his bidding.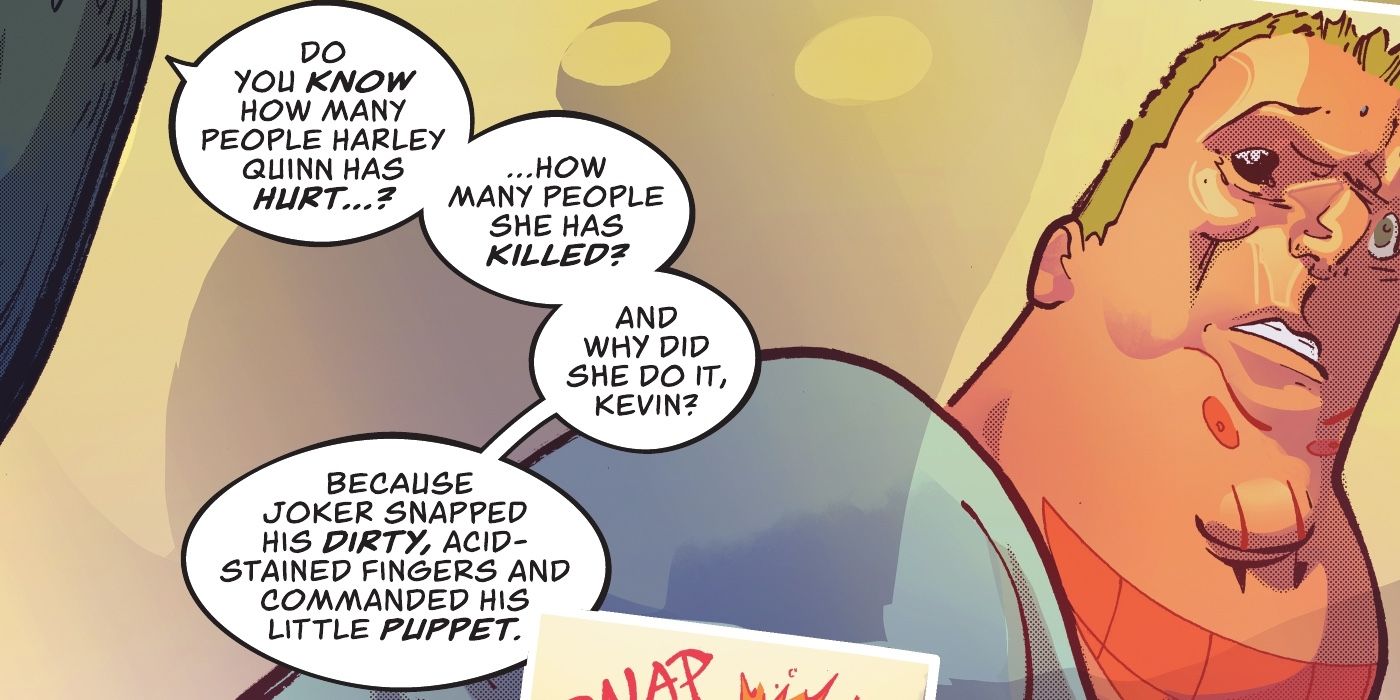 Strange's words are part of a larger ploy to reprogram Kevin to his own ends, but the points he raises about Harley Quinn are valid. As Harley has risen in fame, some of the violent, murderous acts she committed in the Joker's name have been seemingly erased from history, but now, with Infinite Frontier bringing long-forgotten elements of DC history back, it looks as if Harley's days as a murderer still happened. This development adds another, heavier layer to Harley's journey to redemption—she must now make with amends with a criminal past that includes cold-blooded murder, which will be a much tougher task.
If anyone is up to the task, it is Harley, as she has demonstrated, especially over the last few years, a true desire to move beyond the past and embrace a better future. Harley Quinn's past as one of the Joker's murderous accomplices might be coming back to haunt her during Infinite Frontier—adding more weight to her journey of redemption.
Next: Harley Quinn's New Ally Thinks She's a Psychopath (Literally)