Read Time:
4 Minute, 2 Second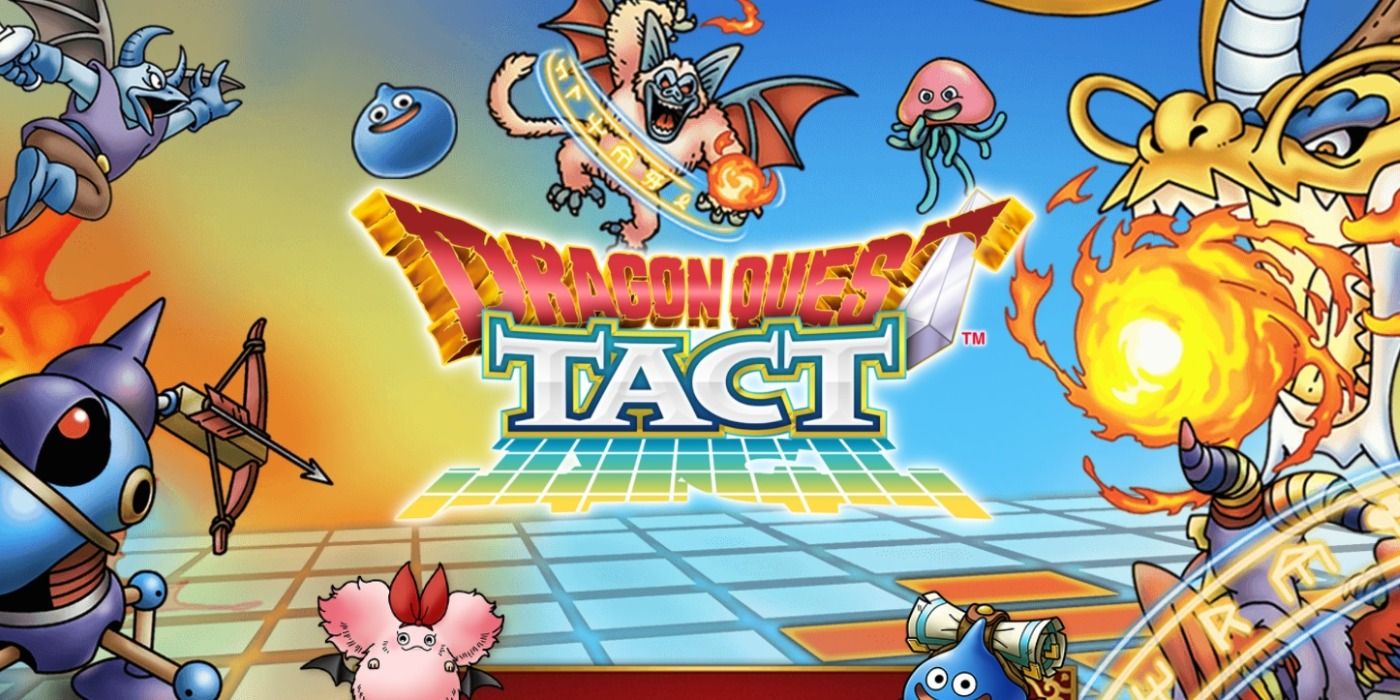 The Dragon Quest franchise is returning to mobile phones with a tactics RPG, as Dragon Quest Tact pits the iconic monsters from the series against each in turn-based battles. Screen Rant has played an early build of the game and we can see how it compares to the other Dragon Quest mobile titles that have made their way west.
The story of Dragon Quest Tact isn't particularly in-depth and it acts as a basic framework for the battles to take place. The player is a human who wakes up in the world of Orchesterra, which is filled with monsters. Luckily, the player possesses a magical baton that allows them to command monsters in battle. It doesn't take long for one of the iconic Dragon Quest monsters to join the party and for the adventure to begin in earnest, with the player going on a journey to find their way home.
Related: Dragon Quest XI S TGS Trailer Reveals Epic Games Store Release & More
Dragon Quest Tact is broken into team battles, where the player pits a group of their monsters (a maximum of five) against an enemy team. The monsters take turns and they can both move and perform an attack/special move on their turn, but they cannot move after acting. There are some anomalies on the battlefield, such as rocks that impede movement or treasure chests that can be plundered, but most battles play out the same way: by maneuvering monsters around on a grid and chipping away at the enemy.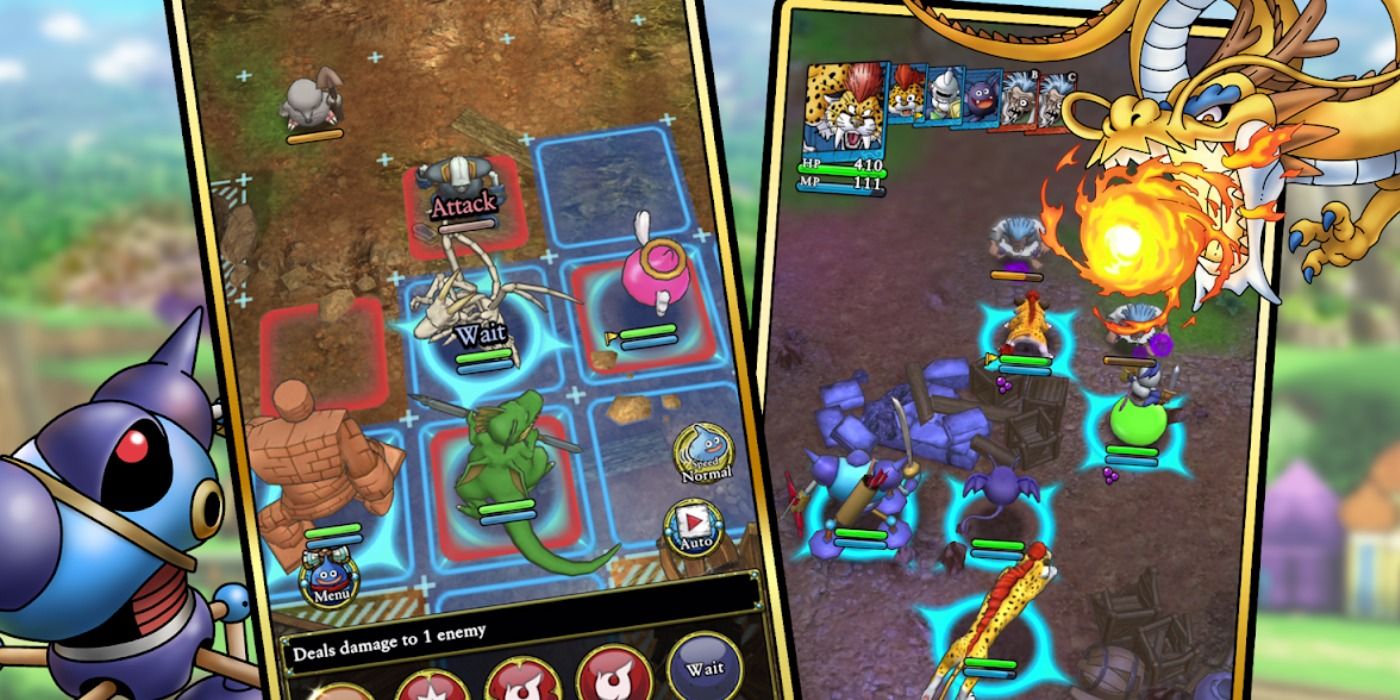 It doesn't take Dragon Quest Tact long to introduce its premium currency, which are Gems in this game. The player receives some new monsters for their team at the end of different story missions, but the best creatures are hidden behind the Scout mechanic. It costs 300 Gems per scouting and this provides a new monster. The preview build of the game was generous with the Gems given as rewards for finishing missions, but it's unclear how long this will last for in the full game, nor how much real money it will cost to buy Gems from the store. A single ten Scouts x 3000 Gem draw gave us a great selection of monsters that helped us through the early story battles and Event matches, which can win the player even more gear and items.
There are a number of upgrade options available for each monster. It's possible to grant them experience points outside of battle with EXP Codex items. A monster's Rank can be increased by giving them upgrade items, which will increase their base stats. A monster can have its abilities Awakened with Crystals, which will unlock passive buffs, new abilities, and Gold Mindini Medals, which can be traded for rare items in the shop. Monsters can be given individual pieces of equipment (like weapons) to make them stronger. The special abilities of a monster can be improved with Tomes, and they can learn new abilities with Scrolls. There are a ton of options for upgrading monsters, which means that players will have a lot of content if they care about preparing a min/maxed team.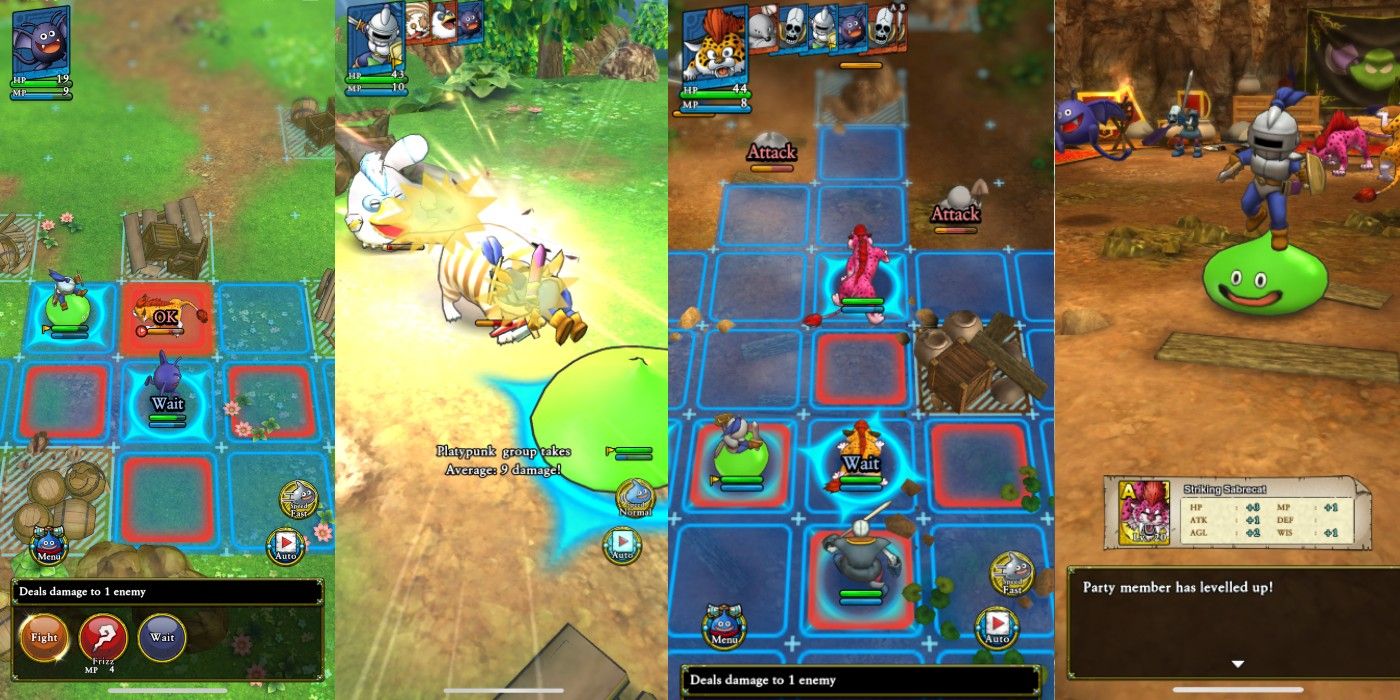 Dragon Quest Tact excels at using the iconic elements of the series, from the creatures designed by Akira Toriyama of Dragon Ball fame, to the incredible songs from the history of the franchise. The visuals are excellent and the presentation is cleaner than most similar games, as the home screen isn't as packed with banners and advertisements as most gacha games are. Dragon Quest Tact succeeds at resembling a mainline Dragon Quest game, but the story isn't particularly interesting. The battles are fun and there is a lot of scope for upgrades, but it's a shame that the story isn't as gripping as titles like Dragon Quest XI: Echoes of an Elusive Age. 
The gameplay loop of Dragon Quest Tact is more interesting than the one in the recent Dragon Quest of the Stars, but it's lacking in the story department, which is the cornerstone of the Dragon Quest franchise. Games like Genshin Impact have proven that gacha games can still be a lot of fun and the monetization practices don't have to detract from the gameplay. We had a lot of fun with Dragon Quest of the Stars without spending a penny, and the strategy gameplay is enjoyable without leaning too heavily on the Scouting mechanics. It remains to be seen whether the full version of the game is as generous, but we're excited to learn more when it's released.
Next: Why Dragon Quest 10 Finally Needs To Come West
Dragon Quest Tact is due to be released soon on Android and iOS devices. Screen Rant was provided with a digital code for the Android version of the game for the purposes of this preview.