Read Time:
2 Minute, 30 Second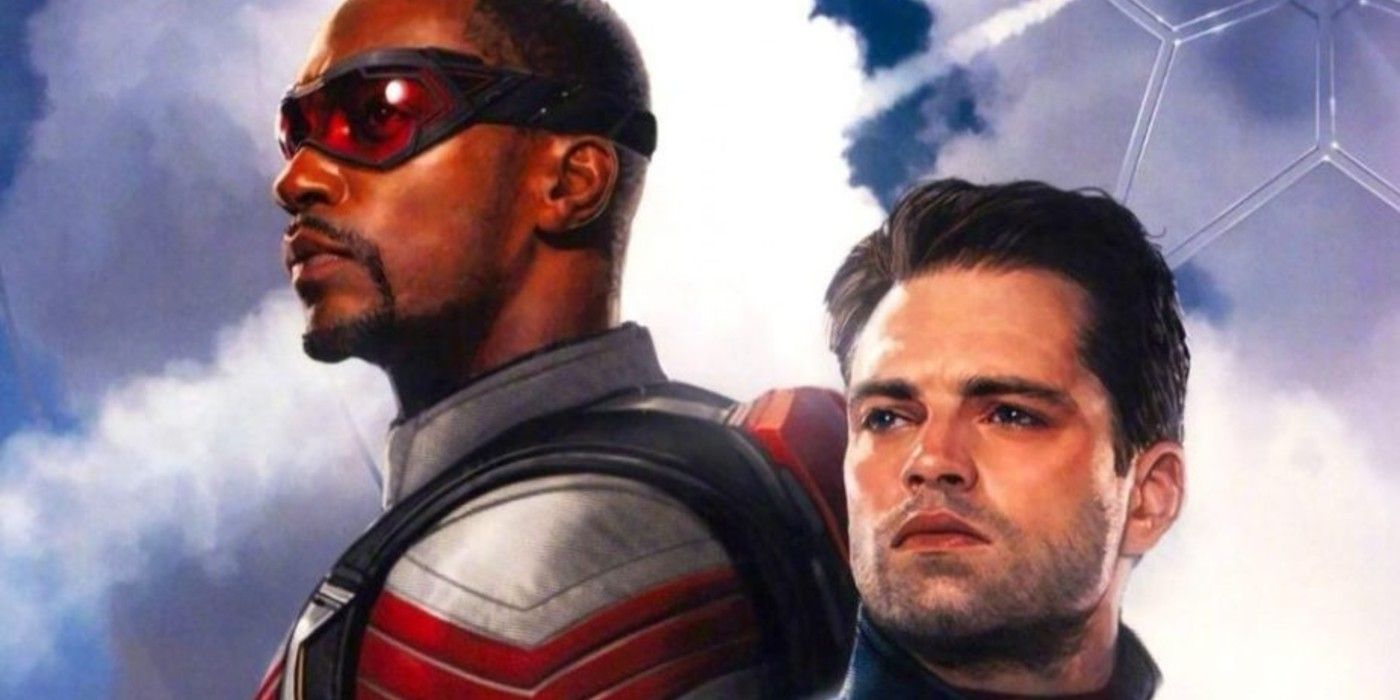 The Falcon and The Winter Soldier is now confirmed to release in 2021. Marvel Studios is officially expanding the MCU through small-screen projects exclusively for Disney+. Unlike previous projects from Marvel TV, these upcoming shows will have significant ramifications to the bigger franchise moving forward as they star mostly established characters. That includes Steve Rogers' (Chris Evans) best pals, Sam Wilson (Anthony Mackie) and Bucky Barnes (Sebastian Stan).
Originally set to be Marvel Studios' inaugural Disney+ series, The Falcon and The Winter Soldier was going to drop back in August. Unfortunately, due to the coronavirus pandemic, production had to be shut down for several months, effectively delaying its release. Now, after months of waiting about any official update regarding the show, the streaming service finally confirmed when fans can expect it to be available on the platform.
Related: Marvel Phase 4: How Each Upcoming Movie Will Change The MCU
Disney+ has updated the landing page for The Falcon and The Winter Soldier with a 2021 release date (via Marvelous Realm). While it doesn't reveal the specific premiere date, it's worth noting that the date keeps on changing back-and-forth between 2020 and 2021 every single time the landing page is refreshed. Nevertheless, this is an exciting development especially during a year where there's a lack of any official MCU news.
With The Falcon and The Winter Soldier releasing in 2021, Elizabeth Olsen and Paul Bettany's WandaVision effectively kicks off Marvel Studios' Disney+ slate. Both projects started productions almost at the same time, but what's tricky with The Falcon and The Winter Soldier in this age of coronavirus is that it has some overseas filming on its docket. Given the global crisis, Marvel Studios needs to be more careful and elaborate with their filming plans so as to keep in line with strict health protocols. The series is already back filming in Atlanta and with supposedly only nine days left of shooting before it had to be shut down earlier this year, chances are that they're already gearing to travel abroad to finish the show.
Based on the recent release of WandaVision's first trailer at tonight's Emmys, chances are that official marketing footage for The Falcon and The Winter Soldier isn't too far away. Perhaps a teaser could debut next month to keep fans hyped up for its eventual release. The Falcon and The Winter Soldier doesn't have a specific debut date yet, but it's safe to assume that Disney+ and Marvel Studios won't overlap its run with WandaVision. It will take a little bit more time to wait for the Sam and Bucky team-up series which fans have been clamoring since they first got together in Captain America: Civil War. However, at least this new release schedule means that people have more or less three months worth new content from the MCU coming their way.
More: Why Captain America Wouldn't Sacrifice Vision (But Would Let Iron Man Die)
Source: Disney+ (via Marvelous Realm)