Read Time:
3 Minute, 0 Second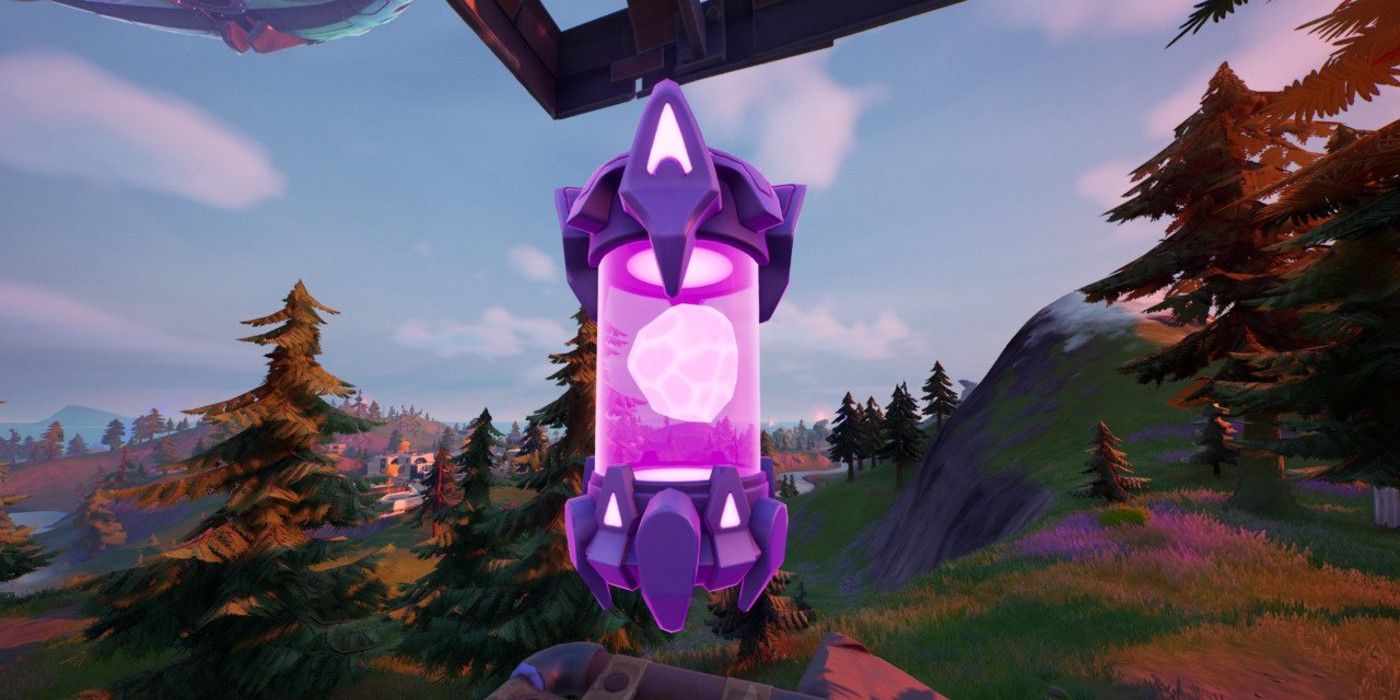 During Week 3 of Fortnite Season 7, players can find five more Alien Artifacts around the map to collect. Alien Artifacts are a new mechanic in Fortnite Season 7 and the only way for players to customize the Kymera skin. Like XP Coins from previous seasons, Alien Artifacts are floating objects located in various places around the island. They appear as purple canisters with pinkish space rocks inside. Players can run into the Alien Artifact to collect it, and each canister typically contains around four Artifacts. Players use the Artifacts on the Kymera customization menu to choose new features for this fully customizable Fortnite Season 7 Battle Pass skin.
Related: Every Week 3 Epic & Legendary Quest in Fortnite Season 7
The Alien Artifacts added for Week 3 of Fortnite Season 7 are primarily located on the northern and western regions of the map. Players may be able to collect at least three of them in a single match given how close they are to each other. While the locations of these Alien Artifacts are fixed, and they will not respawn once collected, players may also have good luck collecting Alien Artifacts from Cosmic Chests each week during the season. Here's how to find all the Week 3 Alien Artifacts in Fortnite Season 7.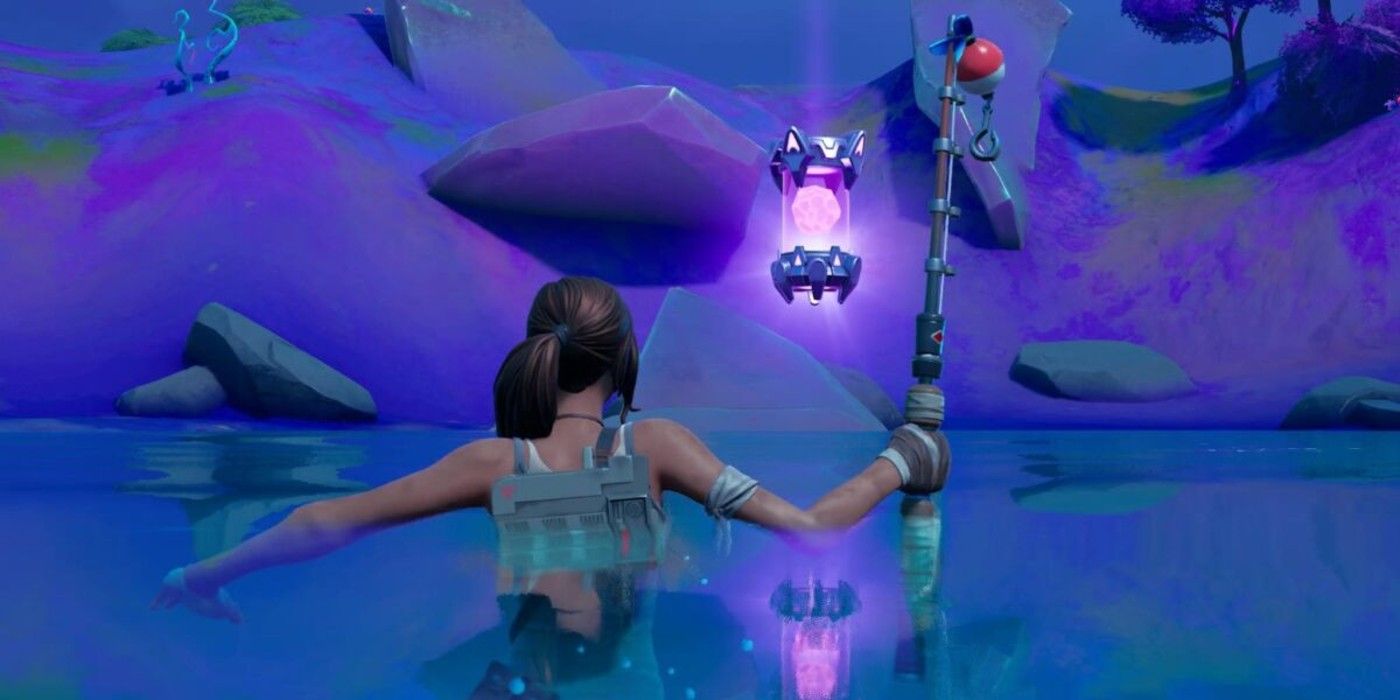 Most of the Week 3 Alien Artifacts in Fortnite Season 7 are available in high places. Players will need to make sure they have enough materials to build and reach the Alien Artifacts more easily. Players will find Alien Artifacts in the following locations:
In the center of the main building of Coral Castle. Players may need to build a ramp to reach it.
Inside a hanging boat in the garage of a home on the east side of Craggy Cliffs, near the shoreline.
On the second floor of the green warehouse on the northeast side of Slurpy Swamp. Players will need to build a ramp to access it.
Inside the shack next to the house outside Lockie's Lighthouse.
On the top floor of the building at the center of Boney Burbs. Players will need to build to reach it.
It may be possible for players to collect the Alien Artifact from Coral Castle, Lockie's Lighthouse, and either Craggy Cliffs or Boney Burbs in a single match, given their proximity on the map.
Alien Artifacts can be collected in almost any game mode, excluding the LTMs. During Week 1, it was also possible to collect them in Battle Lab, though it is not clear whether that will work this week and beyond. Similar to XP Coins in past seasons, players may want to consider completing the search for Alien Artifacts in Team Rumble Mode, despite its recent changes. Team Rumble Mode grants players enough materials at the start of the match for building up to each Alien Artifact, and players will be able to respawn if they are eliminated while collecting.
Players can also find Alien Artifacts during Week 3 of Fortnite Season 7 when they open Cosmic Chests. Cosmic Chests will only spawn in Duos, Trios, or Squads and can only be opened by two or more players taking turns hitting the crystal's weak points. There are only a finite number of these available each week, however, and the drop rate is random. Players should consider looking for the Artifacts with set locations first before taking their chances with a Cosmic Chest.
Next: How to Upgrade Weapons in Fortnite Season 7
Fortnite is available on PlayStation 5, PlayStation 4, Xbox Series X, Xbox One, PC, Nintendo Switch, and Android.