Read Time:
4 Minute, 51 Second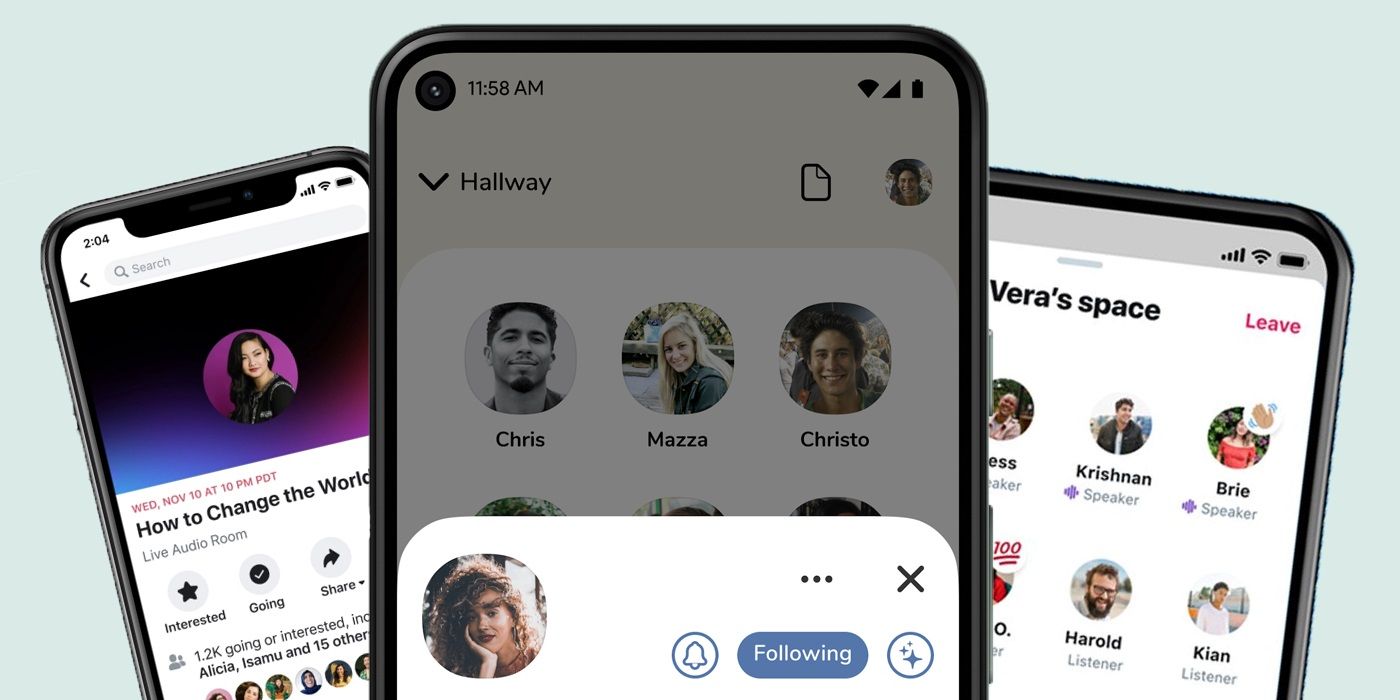 2020 witnessed the rise of a new social media phenomenon, Clubhouse. The startup, which attained the coveted unicorn status only in January of this year, is all about audio interactions. Now, voice-based communication is nothing new for social media platforms, but Clubhouse almost single-handedly popularized the idea of live audio conversations. More simply, voice chatrooms. Clubhouse has remained notoriously closed when it comes to ease of access, but the buzz was loud enough to catalyze the birth of a new battleground for social media dominance that witnessed everyone from Facebook and Twitter to even LinkedIn aping the formula.
Clubhouse created a whole new market, and the competition turned white-hot at lightspeed, but the premise is really simple — Clubhouse provides a platform where a bunch of people gather, one (or a few) of them talks while others listen. Unlike a regular fireside chat or in group voice calls, not all participants get to speak. One has to raise their hand to ask for the mic, and the host decides whether or not to pass it. Of course, listeners can hop in or out at will, while the host can choose to kick out miscreants.
Related: What Is Clubhouse App & How To Get An Invite Explained
The Clubhouse journey began as an iOS-exclusive that required an invite from existing users for new users to join. March of 2020 marked the close beta debut of Clubhouse, but the app was a barebones affair with barely a handful of social features. As investments started pouring in, the platform really started to scale up the infrastructure, adding new features and allowing new users to join the party. More moderation tools arrived, event scheduling was introduced, the concept of public and private rooms was implemented, and a proper feed populated by ongoing (and upcoming) chats was put into place.
As Clubhouse kept adding new features, it also started attracting the attention of big names too. Bill Gates hopped on to talk about EVs and a preference for Android phones, Mark Zuckerberg also showed up, and a whole bunch of celebrities from Hollywood have followed. As investment rounds pumped in billions, Clubhouse inked a deal with NFL, an accelerator program for creators was launched, and a payment system was also introduced. From a scrappy audio chat startup, Clubhouse has now become a platform where new startup ideas are pitched, protests are organized, and mental wellness sessions are held, among a host of other activities.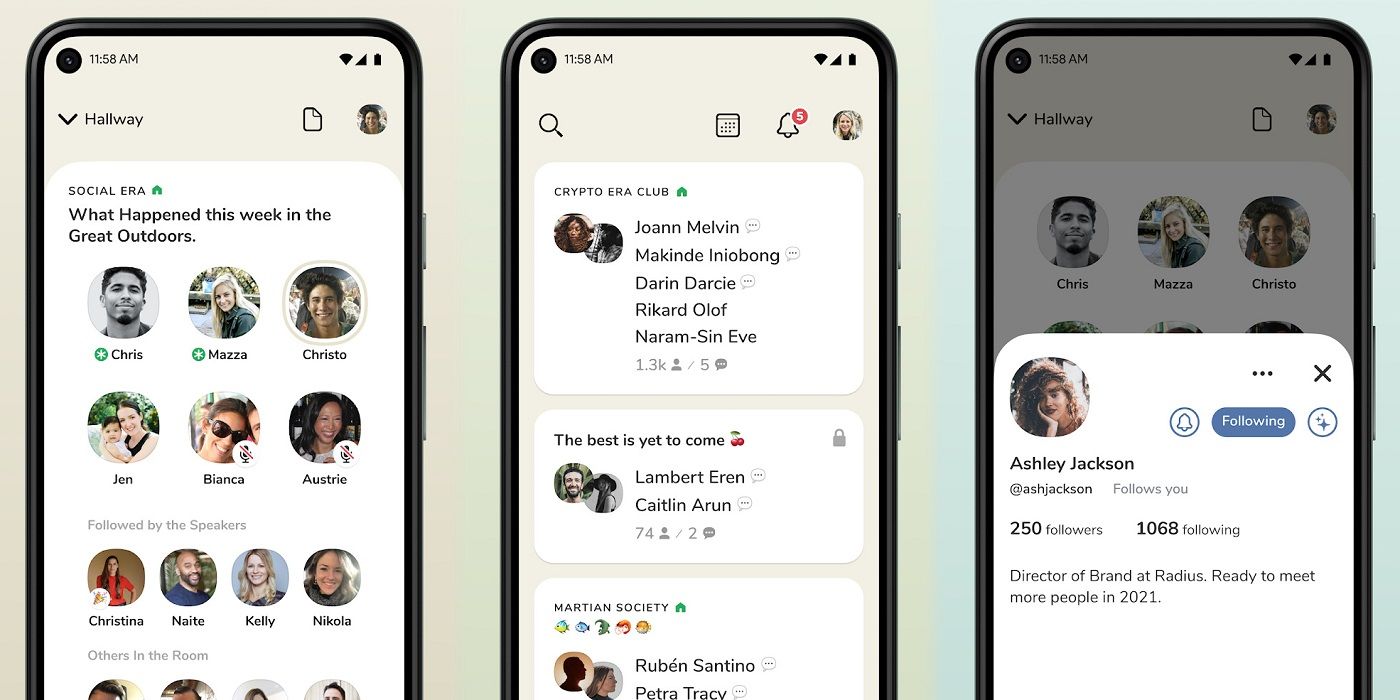 Being in the social media space also meant security mishaps were reported and regulatory scrutiny commenced. While questions were raised about whether Clubhouse will keep rising or go bust, its arrival on Android only fueled the service, bringing in millions of new users in the process. While scaling up remains a challenge, the biggest obstacle in its path is rivals. Facebook has already launched two clones – Live Audio Rooms and Hotline. Instagram copied the formula too. Spotify has launched its own Clubhouse rival called Greenroom. Reddit, too, dipped its toes with Reddit Talk. Telegram gave in to the copycat trend and introduced Voice Chats 2.0 this year. Even LinkedIn and Slack are attempting to get a piece of the pie. However, the biggest competition came from Jack Dorsey-led Twitter with Spaces. Twitter's product matured at a breakneck pace, adding new features every almost every week, and actively participating with the community to polish it. While Spaces has a much wider reach thanks to Twitter, it also has the upper hand with features, such as live captions, a solid chat channel, and a lot more money and resources to evolve at a faster pace. Clubhouse is promising big changes with its next update, but the competition remains a problem.
The rise of competitors is just the natural order of things, and Clubhouse is no exception. However, Clubhouse was the first to truly bring out the potential of voice for social media platforms. From at-home concerts and medical consultations to building up a whole new creator community, Clubhouse has highlighted the immense opportunities that lie ahead for social media platforms with live audio as the medium for growth. In fact, platforms like Clubhouse can prove to be another avenue for subscription-based independent journalism, somewhat like Substack. In spite of the the exploding social media landscape and a fairytale growth story, not everything is as rosy as it looks. The biggest challenge that audio brings is moderation, especially for a relatively new platform.
The spread of hateful content, misinformation, and harassment is something that giants like Facebook and Twitter continue to struggle with. Adding live audio to the picture is equivalent to adding more problems to an already full plate. Unlike text, live audio is ephemeral, which means detecting it in real-time and taking appropriate punitive action is a lot harder for platforms. On top of that, a vast majority of existing moderation tech is centered around text and visuals, which means developing and deploying a reliable audio content moderation model will take some time. Adding tools like the ability to block certain users can come in handy, but it also comes with the risk of abuse such as deliberate and biased exclusion. Drafting rules against hate speech and misinformation is easy on paper, but implementing it in real-time when people are speaking in different languages would require a lot more than a set of identifiable cues for a computerized moderation engine. Not to mention, there is a huge debate whether recording conversations is ethical or not, especially in regions where government officials can use it to curb freedom of expression and stifle valid dissent. Clubhouse might have its work cut out, but it continues to defy the odds.
Next: How To Create A Club On Clubhouse