Read Time:
3 Minute, 14 Second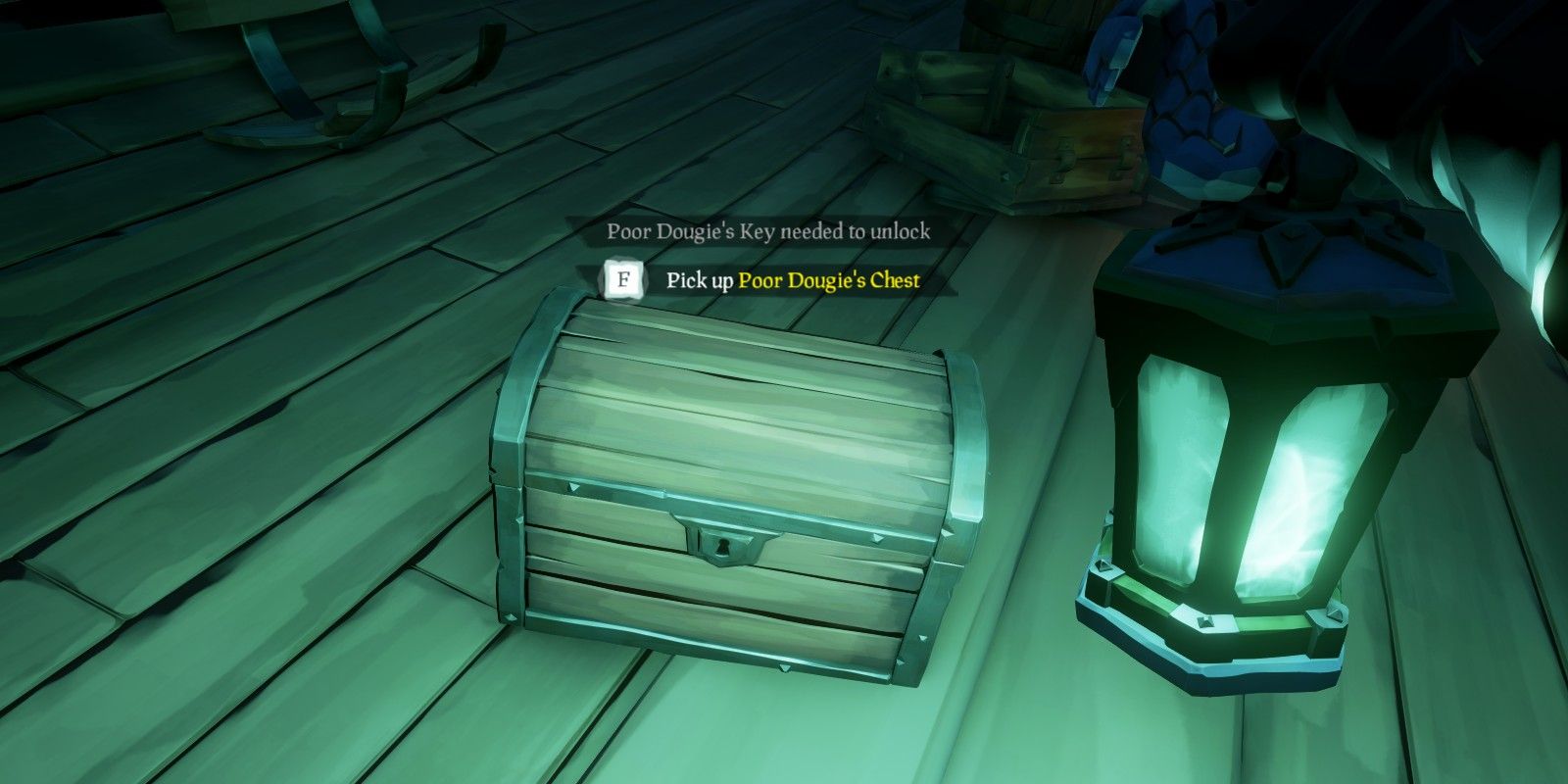 While the stand-out feature in Sea of Thieves: A Pirate's Life is undoubtedly the chance for players to sail and fight alongside the legendary Captain Jack Sparrow, there are plenty of interesting new side quests for players to complete offering new and exciting rewards. One of the new side quests pirates can unlock fairly early in the first Tall Tale of Sea of Thieves: A Pirate's Life is called Raising the Dead. In this side quest, players can unearth a skeletal pirate called Poor Dougie. He will seek the player's help to find his treasure.
Related: Sea Of Thieves' Best Pirates Of The Caribbean Cameos Explained
Once players do find his treasure, they will need to get Poor Dougie's Key to open it and receive the spoils. Completing side quests in A Pirate's Life allows players to unlock new seasonal rewards. If players can complete all five Tall Tales and their side quests, they unlock a special bonus reward unavailable any other way. Finding Poor Dougie's Treasure, and getting his Key, are easy tasks that can pay off greatly later. Here's how to find and unlock Poor Dougie's Chest in Sea of Thieves: A Pirate's Life.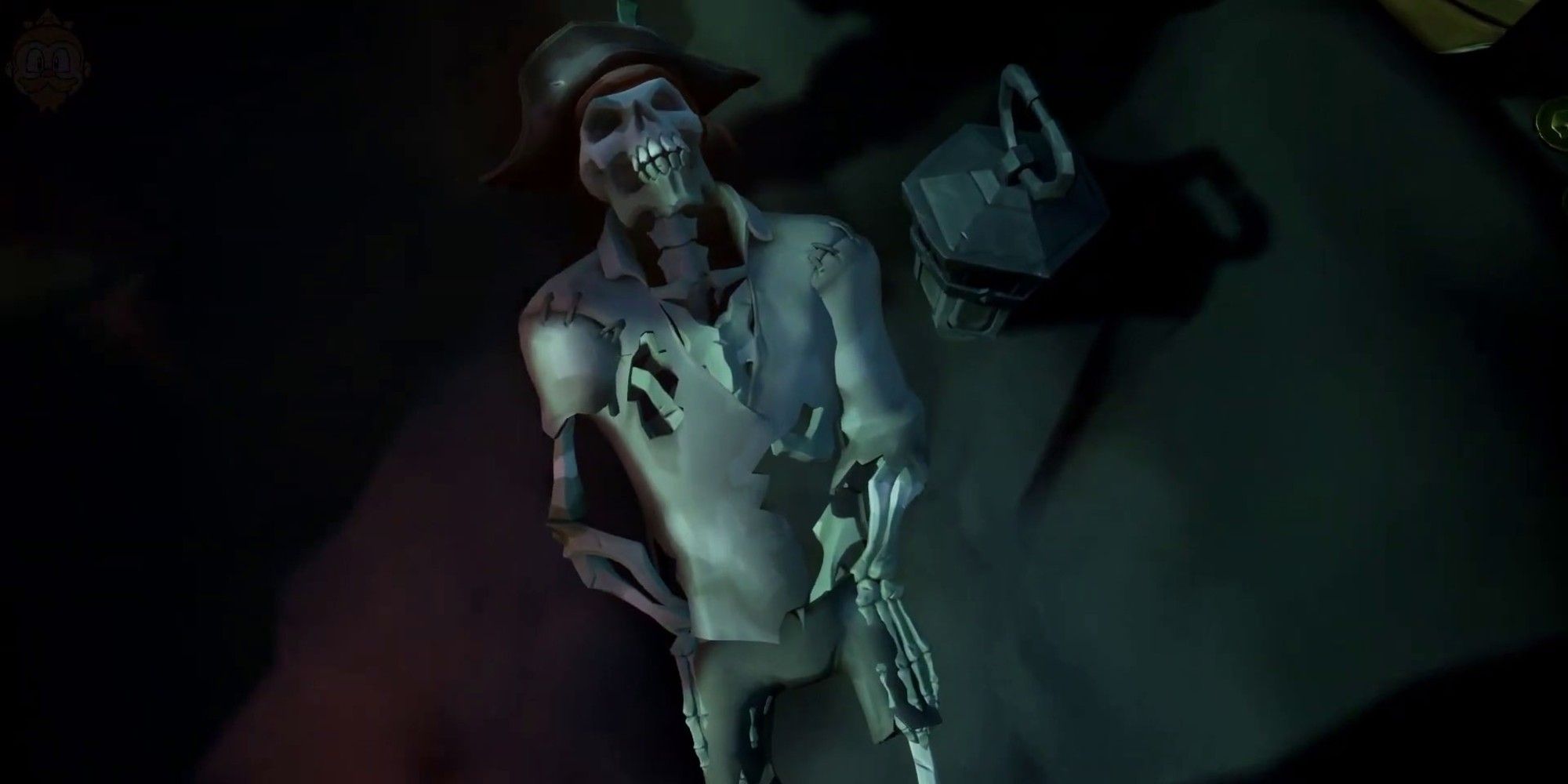 Pirates should find it easy to locate Poor Dougie's Key in Sea of Thieves: A Pirate's Life; all they must do is locate Poor Dougie himself. The Key is hanging around his neck once they unearth him. Players can find Poor Dougie buried under the docks where they first enter Sailor's Grave, near the lighthouse. There is a small path leading under the dock and a trail of gold coins leading deeper under the wood. At the end of the trail, they will see a mound of dirt signifying treasures below. They will need a shovel to dig at this spot. They will eventually unearth Poor Dougie. They will also need to use their lantern to light the lantern next to him to reveal the Key and allow him to speak.
After a brief conversation with the skeleton, players can set off to find Poor Dougie's Treasure. They will need to solve a short puzzle to reveal its location. First, they will need to head to the split shipwreck and go to the side of the ship that leads to a broken cave and hull. Then, they will need to follow the wooden path that leads to a door and open it. Inside, they will see a skeleton wearing pajamas and sitting on a bed. They will need to use a pulley to reveal a second skeleton in the room. He is holding a magnifying glass.
At this point, players will need to head up the stairs in the room and light the three lanterns they find. The light will allow the player to move the skeleton's hand and magnifying glass and reveal the location of Poor Dougie's Treasure.
If players would prefer an easy answer, they can find the treasure near the entrance of the tavern, near the path that leads to the skeletons playing chess. They can dig up the Chest with their shovel and bring it back to Poor Dougie. He will give the pirate his Key so they can open the Chest. The treasure inside is Dougie's Medallion, which is needed to continue Poor Dougie's side quest later in the Tall Tale.
Players will receive the Treasure for the Dead commendation in Sea of Thieves: A Pirate's Life for getting the Key and opening the Chest. However, pirates can complete Poor Dougie's quest and use his Key later to open Captain Bones' vault. This rewards a few thousand gold and helps players access the Secret of the Grave and Headless Monkey Journal commendations.
Next: Other Sea Of Thieves Crossovers That Could Happen After A Pirate's Life
Sea of Thieves is available for PC, Xbox One, and Xbox Series X/S.