Read Time:
2 Minute, 28 Second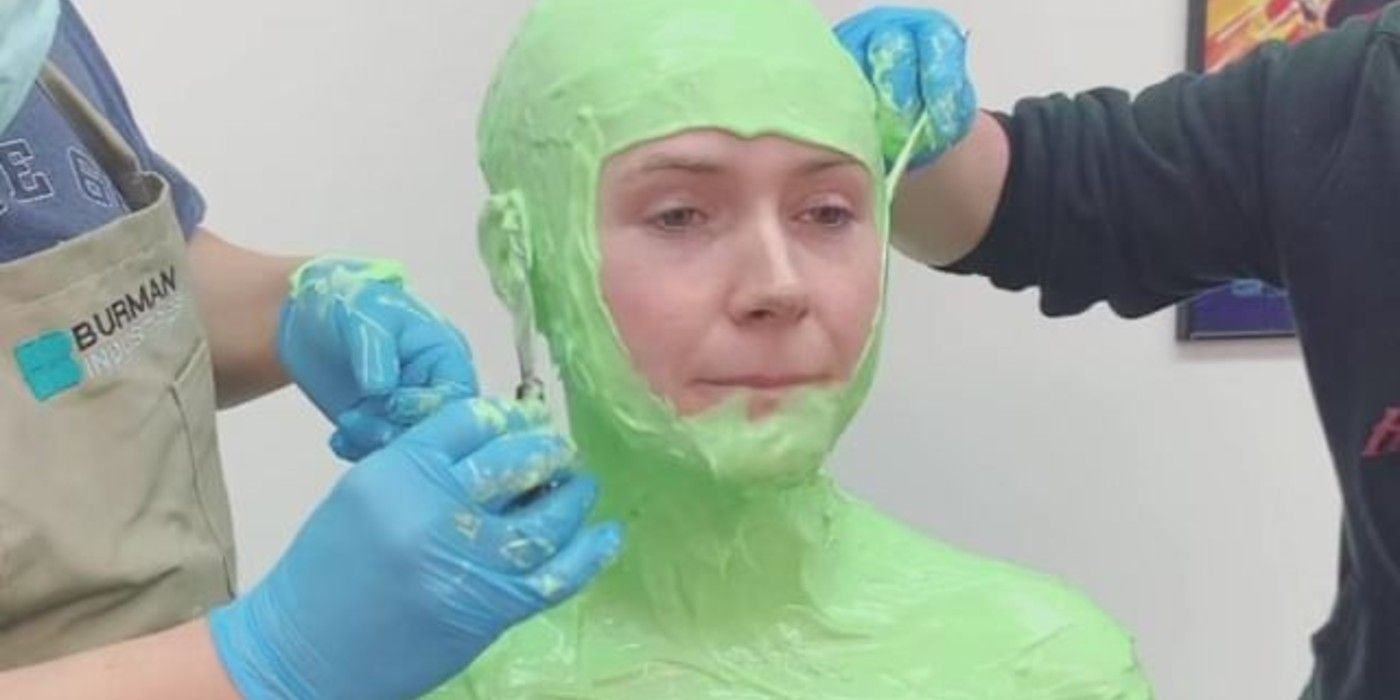 Karen Gillan has begun her prep for Guardians of the Galaxy Vol. 3 as she helps make a cast of her head. The third and potentially final Guardians of the Galaxy movie won't arrive until May 2023, but fans are already buzzing about this highly anticipated threequel. After briefly getting fired from the project, James Gunn will return as writer-director to complete the three-movie arc he originally planned for. This comes after Gunn stepped over to the DCEU for this summer's The Suicide Squad, which has the potential to be one of the biggest movies of the year.
Plot details for Guardians of the Galaxy Vol. 3 are still being kept under wraps but the entire original cast is expected to return, including Gillan's Nebula. Though the first Guardians of the Galaxy positioned Nebula as a secondary antagonist, she evolved into more of a tentative ally for the sequel. Avengers: Infinity War and Endgame turned the cybernetic alien into one of the MCU's most valued players after she helped save the world from Thanos' (Josh Brolin) attack. Where Guardians of the Galaxy Vol. 3 will find her remains to be seen, but it's bound to be interesting.
Related: What Guardians Of The Galaxy 3's Logo Tells Us About The Movie
Over the weekend, Gillan shared some behind the scenes looks at her first duties for Guardians of the Galaxy Vol. 3. Gillan had to sit still for the creation of a head cast, and she documented the process on her Instagram stories. The cast team focused on her head and face separately since Gillan gets claustrophobic; scroll on to see images of the strange, fascinating procedure.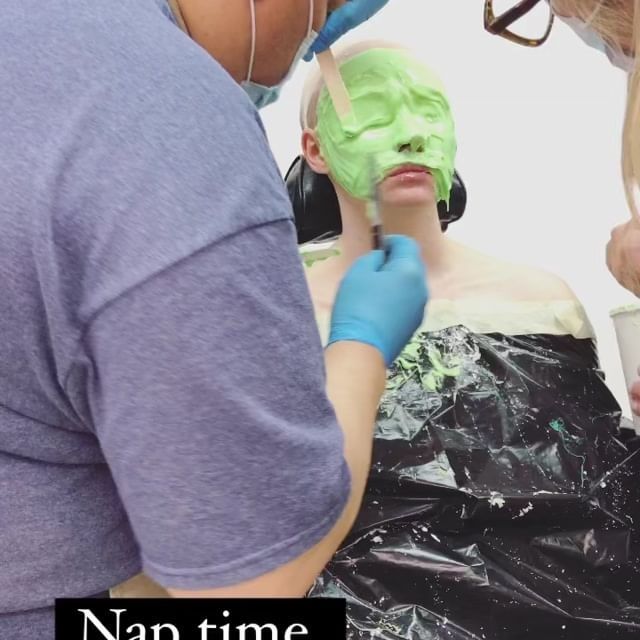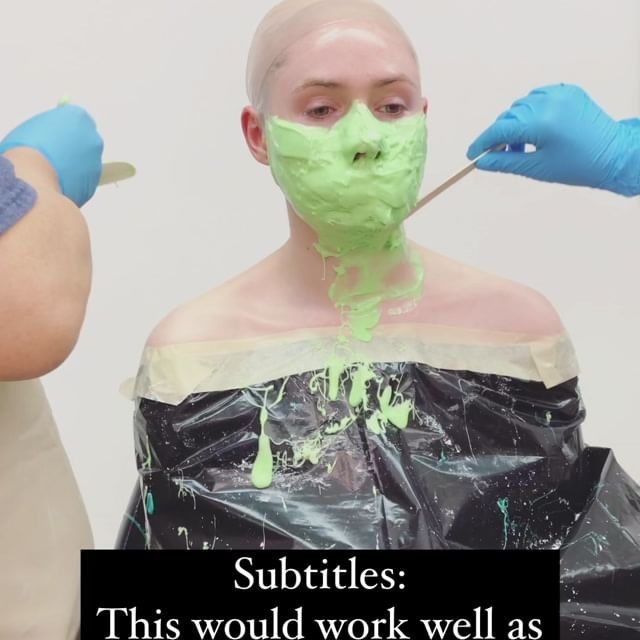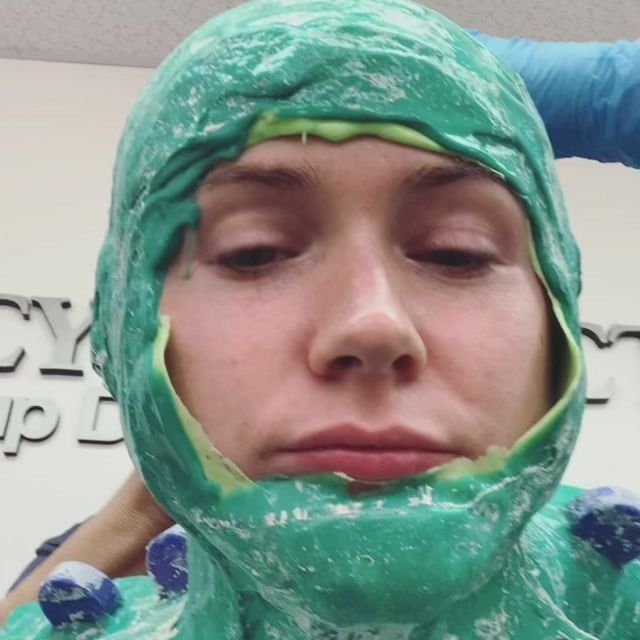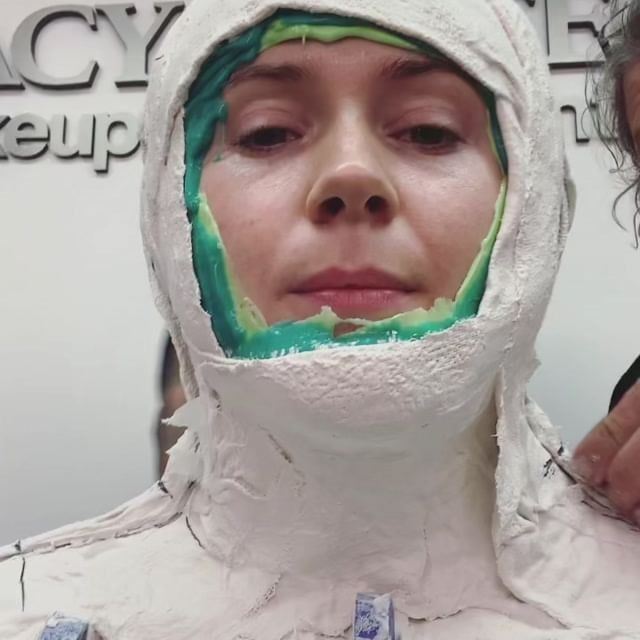 Gillan is one of the Guardians cast members who undergoes a heavy makeup regimen in order to inhabit her character. Years ago, Gillan stunned fans by revealing she had shaved her head to play Nebula for the first movie. She doesn't seem to have gone that far this time, but as Guardians of the Galaxy Vol 3. won't begin production until later this year, that could change. Either way, her behind the scenes peeks are proof that the MCU movie is in pre-production and gradually ramping up to the start of filming.
Before Guardians of the Galaxy Vol. 3, the titular band of misfits will pop up in a couple other MCU projects. First, they have a small role in next summer's Thor: Love and Thunder. Then they'll get their own holiday special on Disney+ at the tail end of 2022. Gillan will appear in both, so fans can get a better idea of what Guardians of the Galaxy Vol. 3 has in store for her. Perhaps she'll be looking for her sister Gamora (Zoe Saldana), whose whereabouts remain unknown. All that's clear now is that she will be back, just as awesome as ever.
More: Why Guardians of the Galaxy 3 Needs To Finish Nebula's Arc
Source: Karen Gillan/Instagram