Read Time:
2 Minute, 53 Second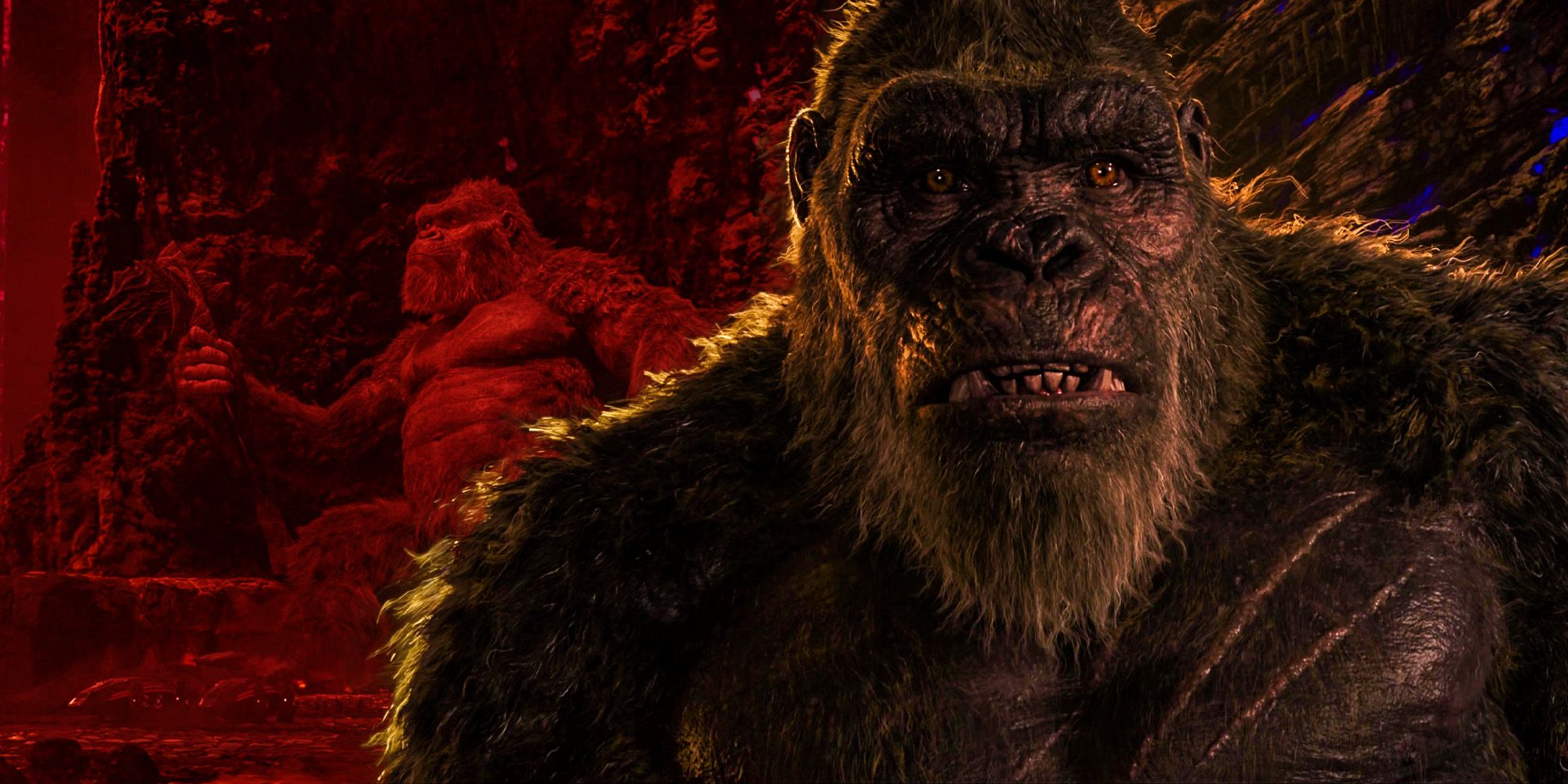 The special features on the Godzilla vs. Kong Blu-ray release confirm that Kong really did become "King Kong" in the MonsterVerse movie. Despite being known worldwide to audiences as King Kong since the 1930s, he has only been "Kong" in Legendary's MonsterVerse. This was true for the movie titles, the marketing, and how the characters referred to him.
For a reason that hasn't been clearly articulated, the MonsterVerse has avoided using his traditional name, with some suggesting that it may be because of rights issues. Regardless, there were theories that Godzilla vs. Kong might correct this. One idea was that if Kong were to dethrone the reigning King of the Monsters, he would finally have a claim to his iconic title. Obviously, that outcome didn't happen, as Godzilla managed to keep his position as the alpha. However, there was a feeling among fans that Kong earned the name in a different way. During his trip to the Hollow Earth, Kong found a temple that belonged to his ancestors and sat down on a chair that resembled a throne. Fans took both this and the acquisition of the axe as a symbolic transformation from "Kong" to "King Kong".
Related: How Kong's GvK Ending Can Make Him A Better Hero
Included on the Blu-ray release of the fourth MonsterVerse film was a featurette titled "Behold Kong's Temple", where Godzilla vs. Kong director Adam Wingard discussed this particular moment. Wingard said in the video that to him, the most exciting thing about exploring the Hollow Earth temple was that "you really get to see Kong turn into King Kong". Wingard went on to add that Kong acquired his "royal status" when he sat on the throne. It was his intention for this to be one of the movie's most memorable scenes, and based on reactions from fans, it would seem that this did turn out to be the case. The message that the Titan had at last become King Kong was clear, and now Wingard has erased any lingering doubt.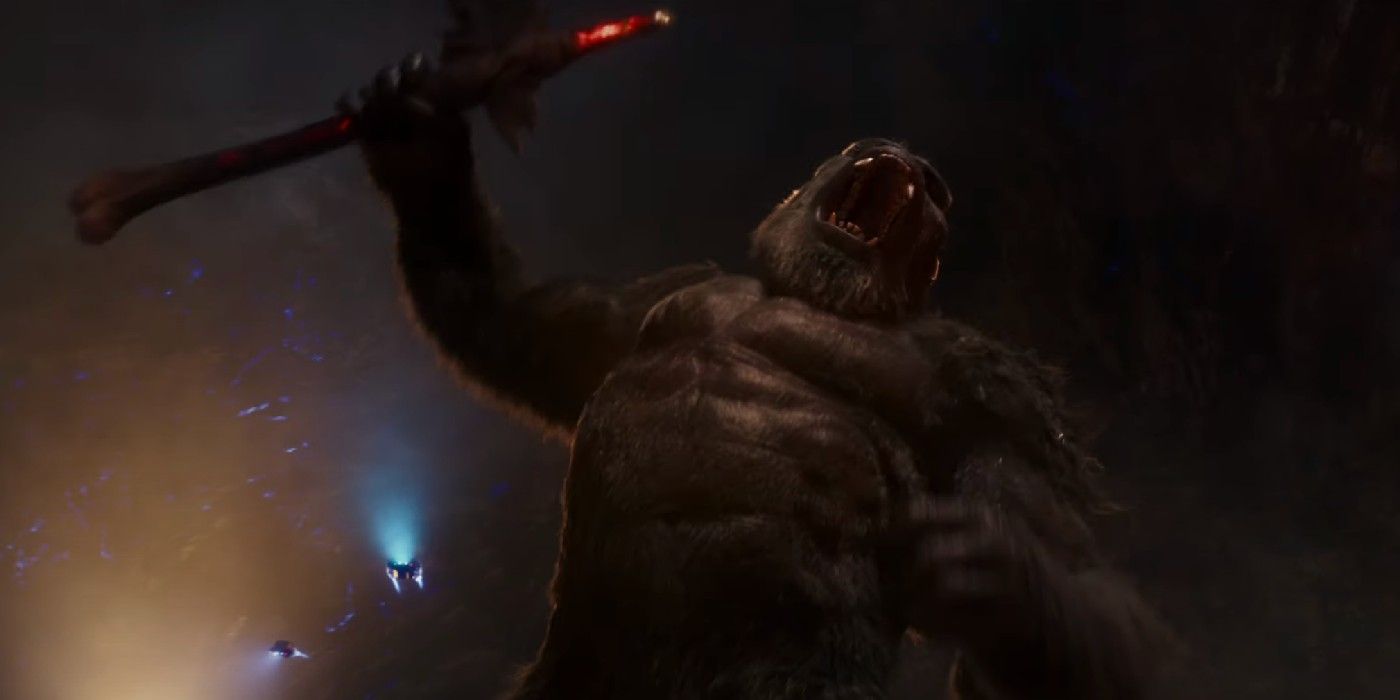 Now that he's officially King Kong, it would be fitting for his next movie to reflect this change, both through the title and the story itself. If it did, it would make his journey from Kong: Skull Island to the Hollow Earth throne feel even more rewarding, and the lack of his proper name in his first two movies make much more sense. During this time, he lorded over all the monsters on Skull Island, but that was the extent of his reign, while Godzilla was regarded as the alpha of the entire MonsterVerse. So, in a way, Kong really wasn't a true king yet. Kong didn't ultimately take his opponent's position, but Godzilla vs. Kong did elevate him to a much better and more prestigious role. Godzilla will keep on ruling the surface, but the Hollow Earth below is Kong's domain to protect now.
Hopefully, the MonsterVerse will highlight the difference if it makes a King Kong movie. With the events of Godzilla vs. Kong behind him, Kong is sure to be faced with all sorts of challenges in the months and years to come. After all, the Hollow Earth world is a massive place likely filled with a number of powerful Titans eager to take away the new king's crown.
Next: Godzilla vs Kong Ending Explained (In Detail)