Read Time:
2 Minute, 17 Second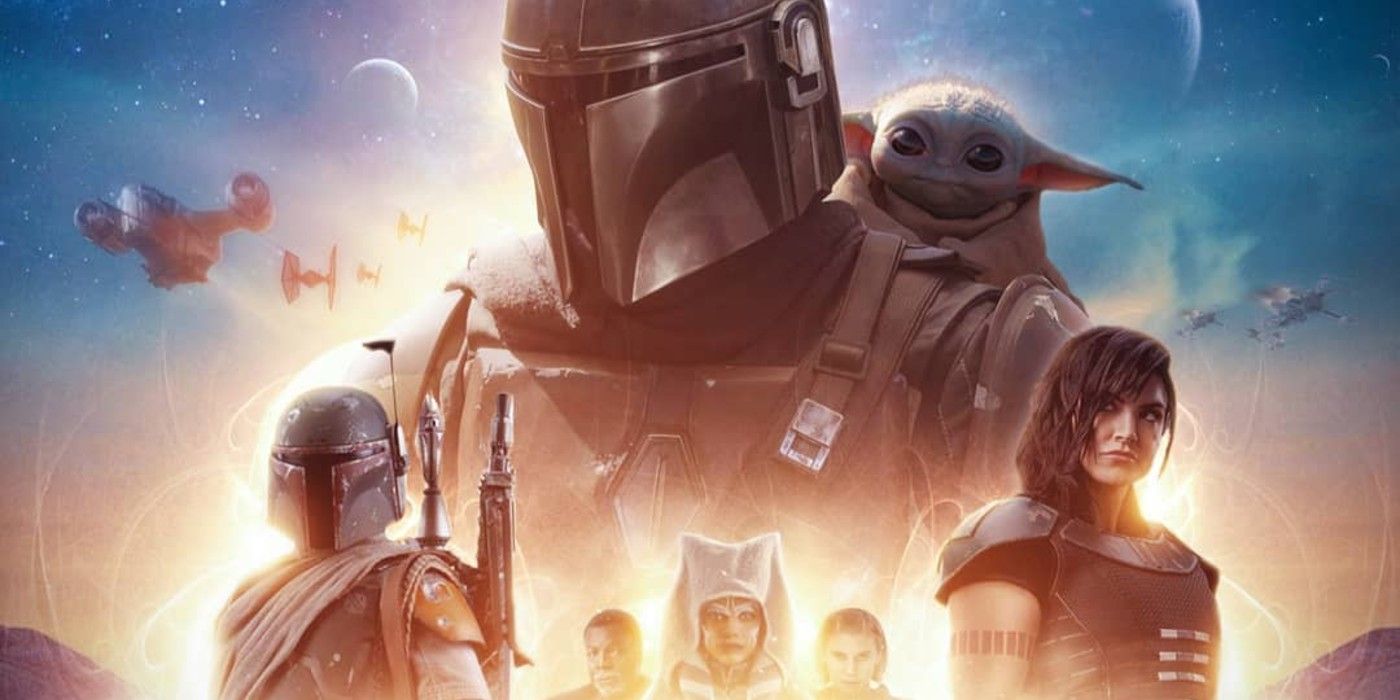 A new fan poster for season 2 of The Mandalorian teases characters such as Boba Fett and Ahsoka Tano, among others. The Mandalorian is one of Disney's latest Star Wars projects and has received both critical and commercial success, including seven Creative Arts Emmy wins. The series premiered on Disney+ in 2019, with season 2 set to arrive this October.
The Mandalorian centers on the adventures of Mando and the Child, aka Baby Yoda, who has become a beloved cultural symbol since his debut on the show. More recently, The Mandalorian showrunners have begun promoting and revealing more details for season 2. When season 2's official synopsis dropped, it was revealed that Mando and the Child will not only navigate through a new environment following the destruction of the Galactic Empire but will interact with several unnamed allies as well.
Related: Mandalorian: Ahsoka Means We'll Finally Get Baby Yoda Answers In Season 2
A fan poster by Instagram digital artist psychboz shows a creative spin on what may be in store for season 2 of The Mandalorian. The poster features Mando and the Child front and center. However, psychboz also envisions a variety of characters making an appearance in season 2; while some faces on the poster are familiar – such as Carasynthia "Cara" Dune – psychboz has included Boba Fett and Ahsoka Tano in his vision for the next season as well. You can catch psychboz's cool work of art below:
Although neither Boba Fett nor Ahsoka Tano was present in season 1 of The Mandalorian, both are highly-anticipated fan favorites within the Star Wars universe. Showrunners announced that Rosario Dawson had been cast as a live-action Ahsoka Tano back in March, with the character first joining the Star Wars world in the Clone Wars animated film. In addition, it's been hinted that Boba Fett will join season 2 of The Mandalorian, especially after his appearance was teased in season 1, episode 5, of the show. That being said, fans are fervently hoping that they will be seeing Boba Fett and Ahsoka Tano in action alongside Mando and the Child come October.
While the premise of The Mandalorian season 2 remains somewhat mysterious, fans are already incredibly excited to dive into the unknown. Disney has already proven that it's willing to spare no expense for the series, and the confirmed list of directors shows that top talent will be at the helm for season 2. As such, while fans will definitely see Ahsoka Tano in the upcoming season of The Mandalorian, they'll just have to keep their fingers crossed that Boba Fett will show up as well.
Next: Mandalorian Season 2 Should Set Up An Ahsoka Disney+ Spinoff
Source: psychboz/Instagram