Read Time:
6 Minute, 32 Second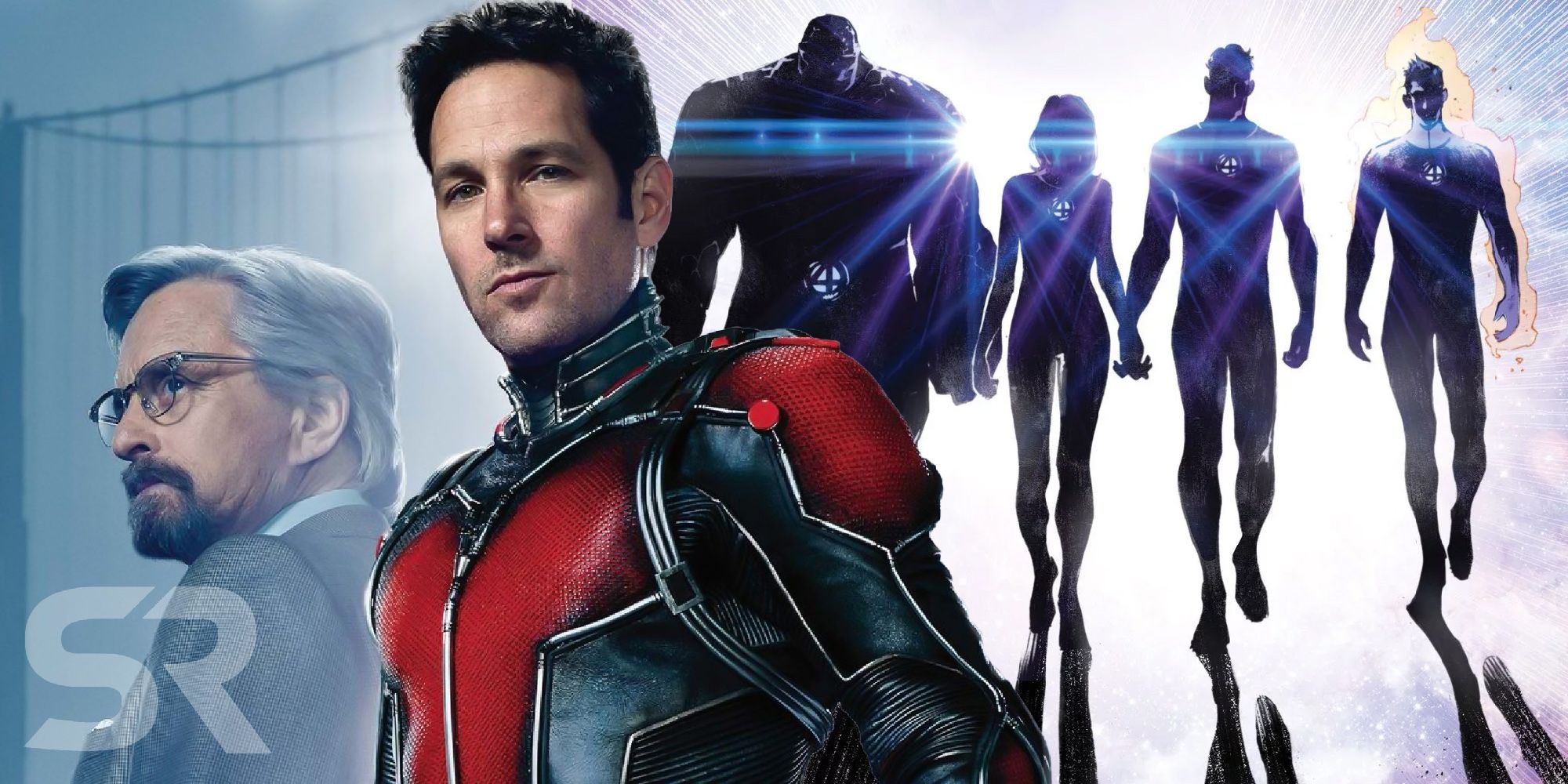 Peyton Reed's Ant-Man 3 could offer the perfect opportunity to introduce the Fantastic Four into the MCU. In 2019, Disney successfully completed its acquisition of the bulk of Fox's film and TV empire. In reality, the deal was largely motivated by Disney's desire to build a vault of content for the Disney+ streaming service, but most fans were particularly interested in the fact the film rights to the X-Men and the Fantastic Four would finally be regained by Marvel Studios. Then-Disney CEO Bob Iger openly announced the X-Men and the Fantastic Four would be coming to the MCU.
It's generally assumed the Fantastic Four will be introduced ahead of the X-Men, simply because they require fewer alterations to the thematic fabric of the MCU. To introduce the X-Men is to introduce mutants, meaning suddenly that there are superhumans in the shared universe who don't need an origin story explaining their powers; they were simply born with their abilities. This is actually quite a dramatic change to the status quo. Meanwhile, although Fox routinely stumbled with their X-Men movies, they did have some success stories; Kevin Feige will likely be reluctant to rush through a recast of Wolverine, given that Hugh Jackman's portrayal is viewed as so iconic. He'll want to give people some time to move on.
Related: What To Expect From Ant-Man 3
All that means the upcoming MCU slate is being eagerly eyed by fans who want to see their favorite heroes – Marvel's First Family and their Merry Mutants – make their debuts in this shared cinematic universe. No official X-Men or Fantastic Four titles have yet been announced, but here's how Marvel could introduce some of these key characters in Ant-Man 3.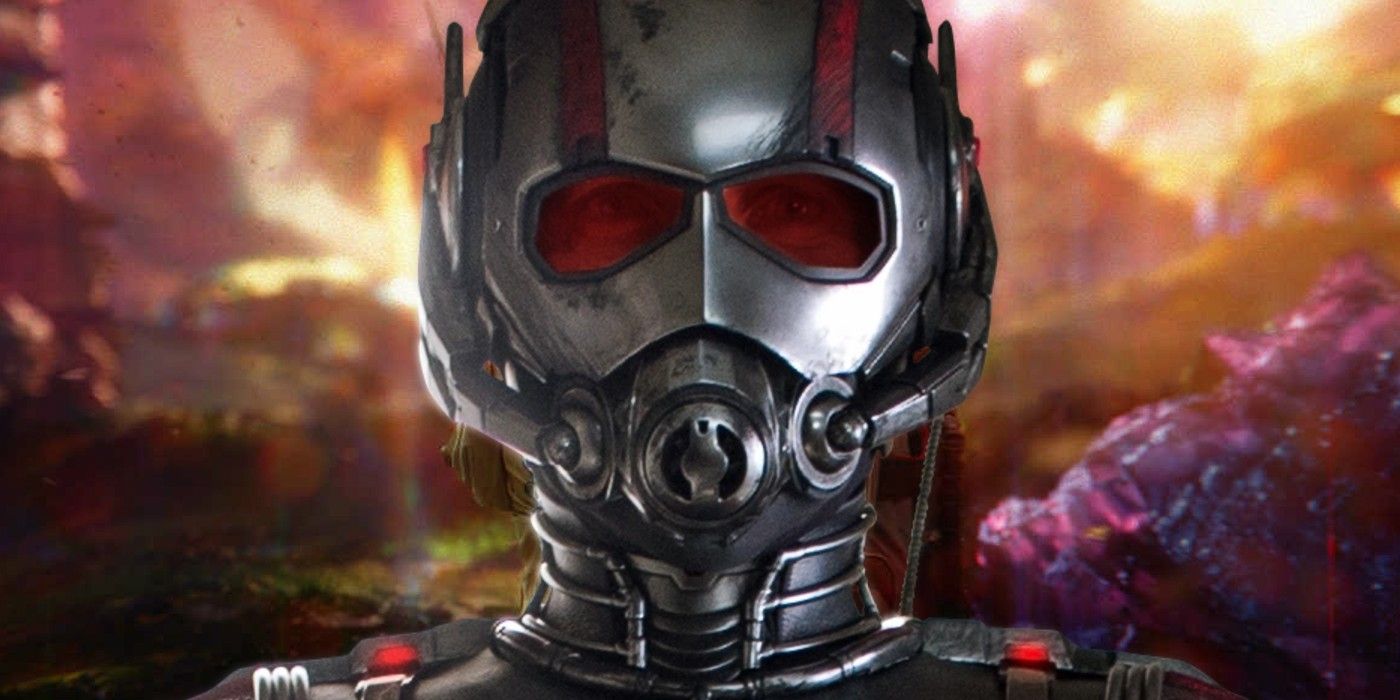 Marvel is famously secretive about its upcoming slate, and has essentially been in a period of radio silence during the coronavirus pandemic, struggling to figure out how to schedule, reschedule, and simply produce the upcoming MCU movies. Director Peyton Reed has been able to continue working on Ant-Man 3's script through the pandemic, and he's reportedly hoping to begin production in June 2021. Naturally he's avoiding making any direct comments right now, but he has nevertheless given a vague sense of the kind of movie audiences can expect.
"Let's see, what am I allowed to say… We are working our way through the pandemic, there's some really, really, really exciting things in store, none of which, of course, I can speak to you about right now, as is the Marvel way. … I think the third Ant-Man movie is going to be a much bigger, more sprawling movie than the first two. It's gonna have a very different visual template, and that's all I will say."
It's generally been assumed Ant-Man 3 will explore the Quantum Realm, which was featured prominently in Ant-Man & the Wasp and became a key plot point in Avengers: Endgame. But Reed's remarks may suggest that isn't the case, because the "visual template" of the Quantum Realm is pretty firmly established in the MCU by now. Of course, that raises the intriguing question of just where this film franchise could go next, and what other ideas Pym Particles in particular could add to the MCU.
Related: Ant-Man 3 Needs To Solve The First Two Movies' Problems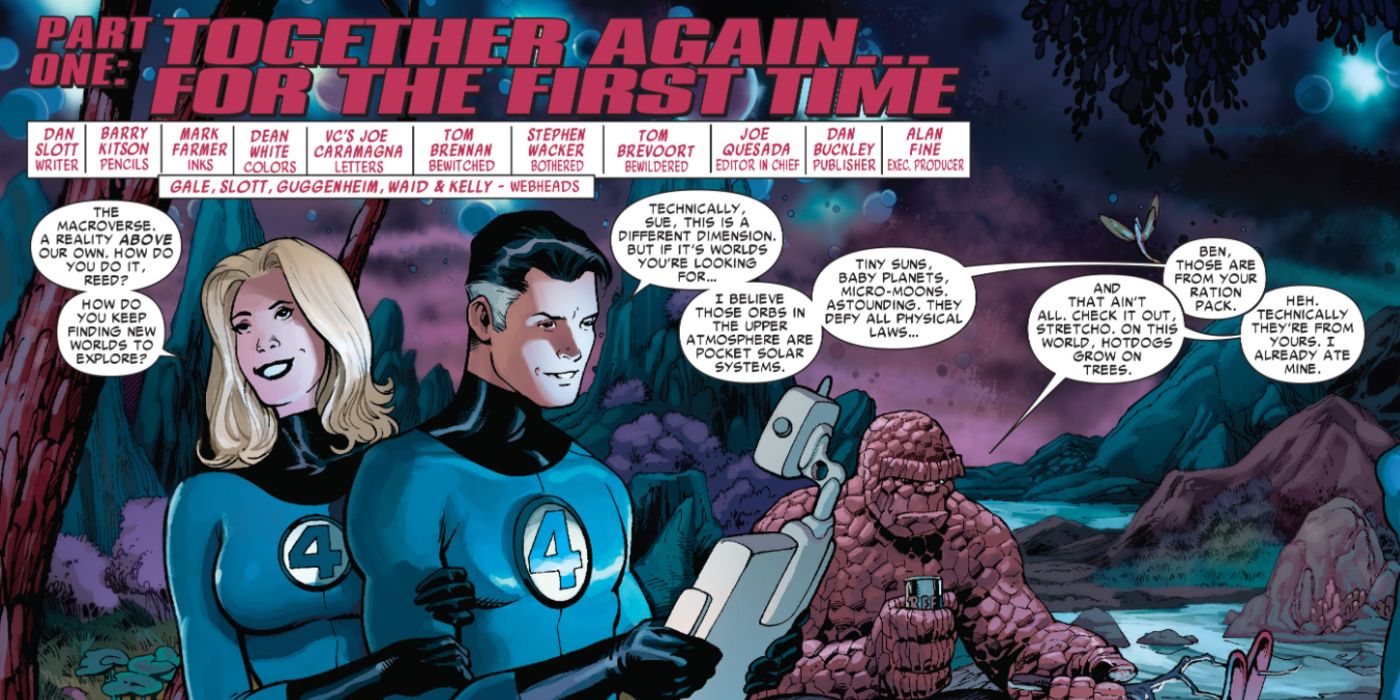 One intriguing possibility is that Ant-Man 3 could see Hank Pym, Janet Van Dyne, Scott Lang, and Hope Van Dyne explore the Macroverse, the opposite of the Quantum Realm (or the Microverse, as it is named in the comics). Both planes of existence can be accessed via Pym Particles; to enter the Quantum Realm you must shrink to subatomic size, but to get to the Macroverse you need to grow in size to an unprecedented degree, until your atoms pass a threshold and leave our dimension. Where the Quantum Realm is the dimension below our own, Overspace is essentially the one above it. When the Fantastic Four first discovered Overspace – in an adventure where they were randomly accompanied by Spider-Man – they discovered a fantastical world populated by different warring races. Later, Hank Pym repeated these experiments himself, successfully entering Overspace and growing beyond even that, until he met the cosmic entity referred to as Eternity. Ant-Man 3 could, therefore, introduce a dimension that serves as the opposite of the Quantum Realm, with Hank Pym taking his growing family on another fantastic voyage to Overspace. This would certainly fit with Reed's comment that the film would "be a much bigger, more sprawling movie than the first two." Indeed, that would literally be the case.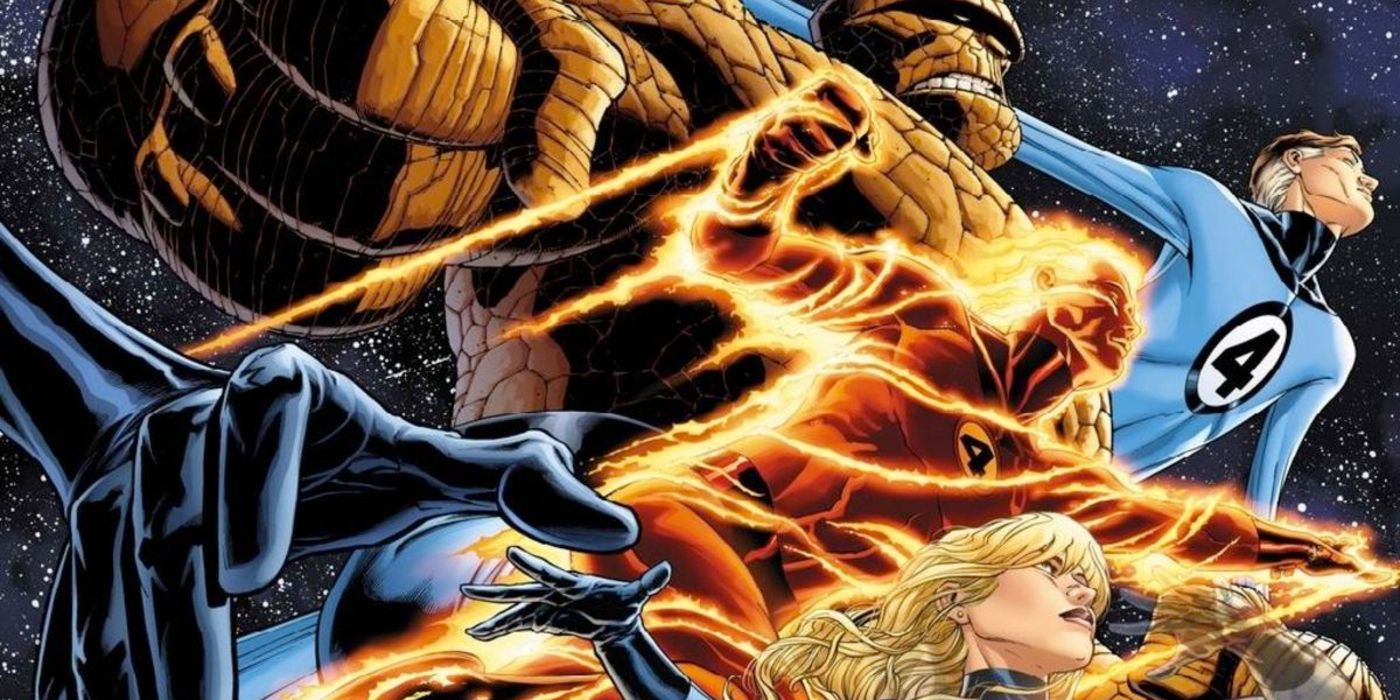 It would be pretty easy to use Overspace to introduce the Fantastic Four. Imagine Mr. Fantastic as a contemporary of Hank Pym's, who also experimented with Pym Particles but was interested in discovering Overspace by increasing mass rather than shrinking to enter the Quantum Realm, and who unfortunately became stranded there. This wouldn't necessarily mean Reed Richards and the rest of the Fantastic Four were old, incidentally; time flows differently in Overspace, and in an even more complicated way to the Quantum Realm. In fact, time appears to operate differently every time you visit it. The first time the Fantastic Four and Spider-Man headed there, they spent hours exploring and returned home to find mere minutes had passed; the second time, they spent hours there again, but missed two months of life on Earth. In fact, Mr. Fantastic deduced the passage of time was accelerating exponentially.
Trapped in Overspace, the Fantastic Four would have had no real sense of the passage of time on Earth, perhaps only believing they'd been there for a few weeks at most. In the "real" world, though, decades would have passed – and Hank Pym, having successfully brought his beloved Janet Van Dyne back from the Quantum Realm, could now have decided to try to bring back some other long-lost friends as well. The Pyms' initial breaching of the threshold to Overspace would serve to "reset" the clock, meaning the relationship between time in Overspace and on Earth would begin slowing down again. It would be a neat way to bring the Fantastic Four into the MCU, and it would avoid repeating previous approaches taken by Fox.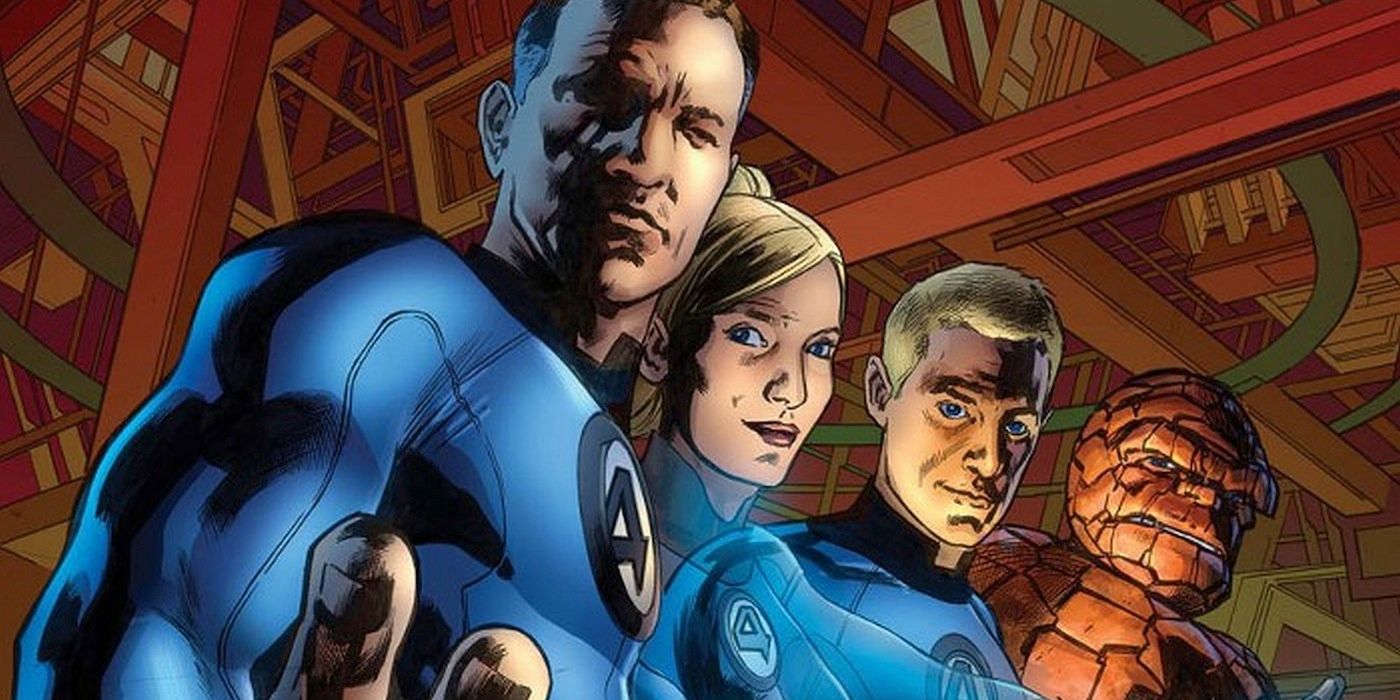 Peyton Reed has long been interested in the Fantastic Four. He pitched a take to Fox back in 2002, imagining a tale about an already-established superhero team operating in the '60s. "I developed it for about a year," he recently explained, "and we went through some different permutations and some different writers, but yes, one of the big ideas was a set-in-the-'60s thing that at the time was structurally gonna be basically like A Hard Day's Night, where we were not going to even deal with the origin story. It was just going to be like you're in Downtown Manhattan and they're there." Back in 2015, Reed expressed his disappointment Fox seemed unable to make a Fantastic Four movie work, insisting he believed there is a way to make a great Fantastic Four movie. Given his clear love of the franchise, it would be great to see his take on Marvel's First Family, who he considers the pinnacle and crown jewel of Marvel's comic book world.
Meanwhile, it's interesting to note that Peyton Reed's Ant-Man films focus on exactly the same theme as the Fantastic Four comics: they are superhero adventures that explore the idea of family. Thus the Fantastic Four would fit organically into Ant-Man 3, establishing the Fantastic Four as the thematic successors of the Pyms and the Langs. It would be such an appropriate way to end this particular MCU trilogy.
More: Ant-Man 3 Shows The Limits Of The MCU