Read Time:
2 Minute, 25 Second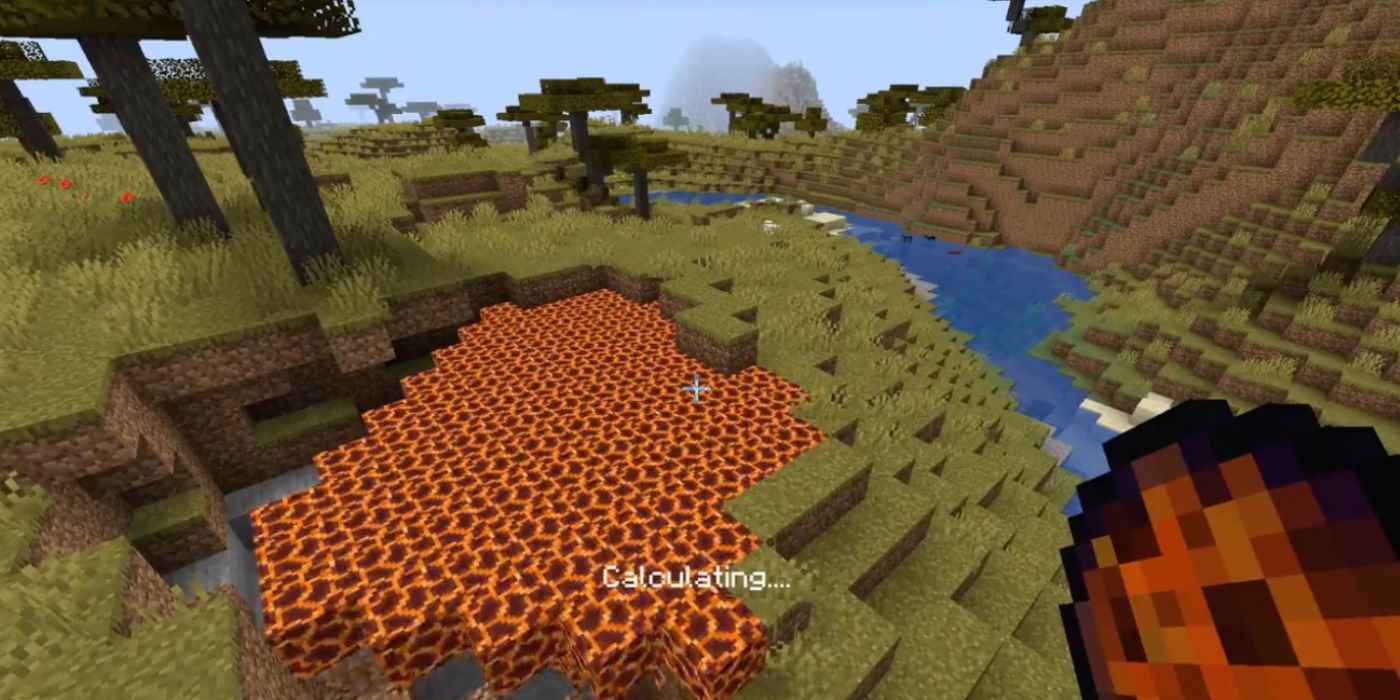 A Minecraft mod is now available that lets users fill holes with either water or lava. Despite releasing over a decade ago,  Minecraft remains a hugely popular game. A major reason the creative sandbox has been able to maintain its enduring popularity can be attributed to its thriving modding community. Minecraft mods have a consistent track record of providing content that official updates often overlook. The mods consist of different varieties too; some are of a more humorous tone while others have actually introduced changes that the playing community had been calling for. This includes introducing overhauls of the game's visuals or core gameplay controls.
Modpacks remain extremely popular, so much so that players will often continue playing the outdated version of the game until new mods become available. This means that official updates, like the Minecraft Caves & Cliffs Update, are viewed as obsolete in the eyes of many players since the features it is slated to introduce are often already available in the form of mods. The legacy of the game has been helped by its own versatility as well. Since it was ported to other platforms, including consoles, Minecraft's popularity has continued to soar as the game became accessible to a wider set of players.
Related: Minecraft Player Creates Working Portals With No Mods
A new mod called the Hole Filler Mod lets players fill holes, gaps, caves, and even bodies of water. Reddit user DannyBoyThomas unveiled the mod with a video highlighting the type of work players can expect to do with it installed. These holes can be filled with different types of blocks and substances, including water and lava. It can be applied anywhere and is not restricted to specific locations.
This mod was previously highlighted back in February when it was still a work in progress. At the time, no release date was confirmed. The concepts behind the mod represent ideas fans had been wanting to see implemented for quite some before. Modding continues to be the driving force for progress in Minecraft. The rich variety of mods that players have access to helps keep the title fresh and innovative with new ideas that the vanilla version and official updates simply cannot compete with. There are mods for everything: packs that allow the game to run smoother on computer systems or ones designed to improve the visuals.
Minecraft recently received official Sonic the Hedgehog content. The move was done to celebrate the 30th anniversary of Sega's flagship franchise. Sega and Mojang collaborated on the celebrations. Despite the interest in this new type of content, mod packs are well poised to continue playing an important role in shaping the future trajectory of Minecraft.
Next: Minecraft Caves & Cliffs Part 2 Release Date: When To Expect It
Minecraft is available to play across Nintendo, PC, PlayStation, Xbox, Android, and iOS platforms.
Source: DannyBoyThomas/Reddit