Read Time:
2 Minute, 48 Second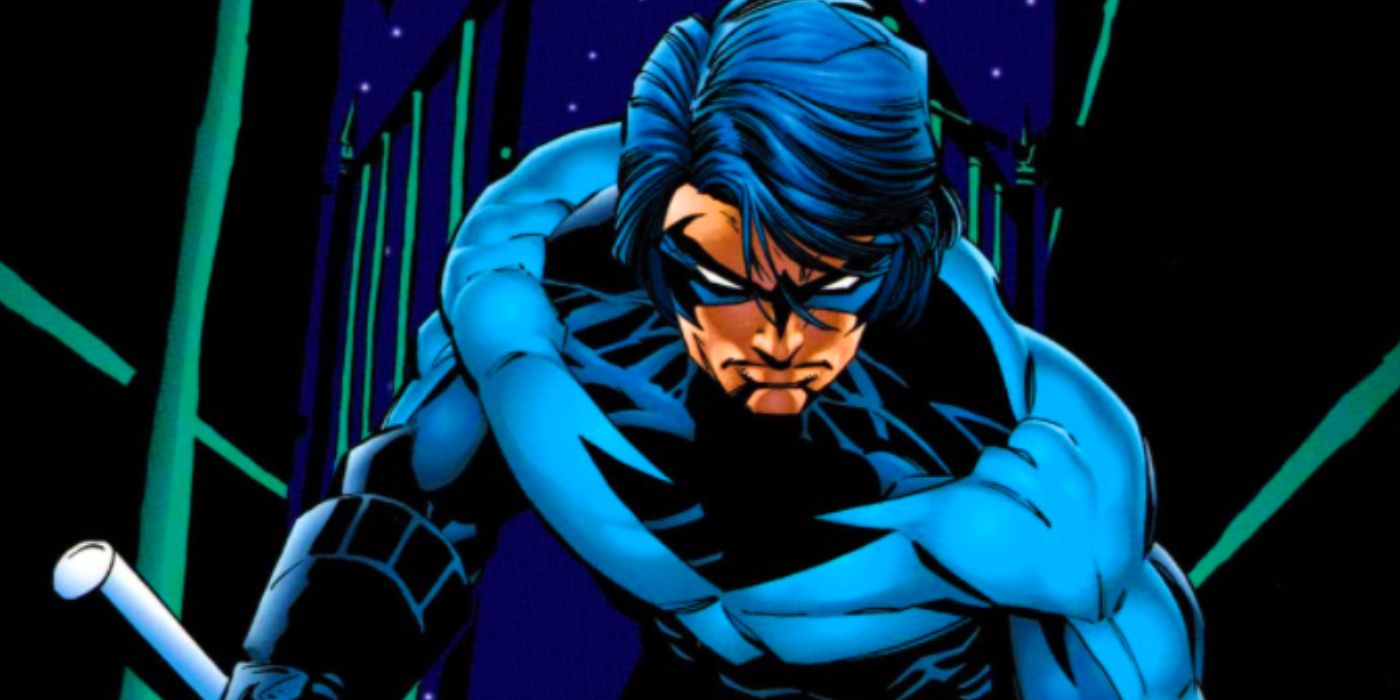 Warning, this article contains spoilers for Nightwing #74 by Dan Jurgens, Ryan Benjamin, Richard Friend, Rain Beredo, and AndWorld Design.
Nightwing is still the deadliest Robin that Batman has ever trained. Like Bruce, young Dick Grayson lost his parents to murder. Richard John Grayson was born into a family of acrobats. The Flying Graysons were a family acrobatic troupe that worked for a circus. When Dick's parents were murdered Bruce took him in and trained him to fight crime. Dick became The Batman's first sidekick and the first hero to don the mantle of Robin. Dick's many years of acrobatic training coupled with the harsh and strenuous lessons he learned as Batman's right-hand forged him into the most formidable Robin.
Nightwing has mastered his role as The Batman's sidekick and evolved into a resourceful hero and great leader with an identity of his own. Dick is the perfect combination of all the best traits that make his predecessors great. He possesses the tactical strategic planning of Tim Drake combined with the natural fighting prowess of Jason Todd. These traits along with the nimbleness and agility developed from his upbringing as an acrobat put Nightwing at the top tier of Bat-Family members, right beneath, or even beside Batman himself.
Related: Nightwing Was Actually Supposed to Be A Member of the Court of Owls
Nightwing proves he is the deadliest Robin that Batman has ever trained in Nightwing # 74 by Dan Jurgens and Ryan Benjamin. After The Joker gains control of Nightwing's mind, he convinces him that he is not the crimefighter Nightwing the former Robin but instead, Dickyboy the son of The Clown Prince of Crime. Nightwing ambushes Red Hood and Robin simultaneously attacking both members of the Bat-Family. He easily lands vicious blows on Tim so Red Hood instructs him to go deal with a time-bomb instead of continuing to endure the beatdown.
Nightwing uses his superior reflexes to easily evade all of Red Hood's attacks. After being bested in physical combat Red Hood draws his gun. Nightwing disarms Red Hood and floors him, taking the gun and aiming it at his predecessor. Luckily Barbara swoops in for a successful sneak attack as Dickyboy is seconds away from taking the life of his fellow Bat-Family member. Batgirl destroys the crystal that Joker used to control Nightwing, freeing him from the madman's power.
Nightwing is still the deadliest Robin that Batman ever trained because he is a variation of The Caped Crusader himself. The major difference in this battle is that Nightwing does not show the mercy that Batman instilled in him because of The Joker's control. If Nightwing were to ever follow Red Hood's path and choose to kill he would be even deadlier. Years of experience being the ward of The World's Greatest Detective and a life of training and hardship calloused Nightwing. Though he does not share Bruce's demeanor he has a very similar backstory and packs a punch that may even rival Batman's. While younger Robins like Tim Drake and Damian Wayne show great promise and natural ability, they lack the history that Dick has. All Dick Grayson's predecessors are lucky to have him as a friend and mentor because he could be a deadly foe.
Next: Three Jokers: Why Nightwing is Missing From The Story