Read Time:
2 Minute, 47 Second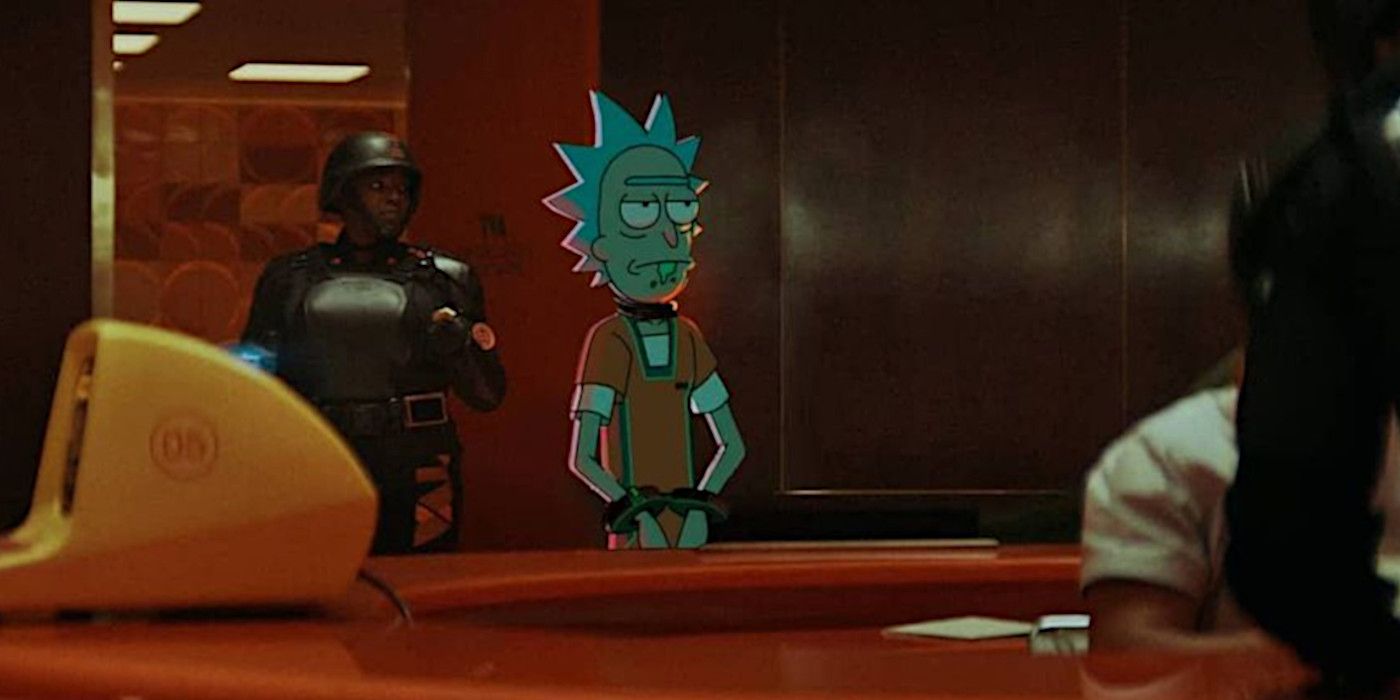 Rick and Morty's Rick Sanchez is arrested by the TVA in clever Loki crossover art. Tom Hiddleston's God of Mischief is the latest MCU character to get their own spotlight show on Disney+, following in the footsteps of the stars of WandaVision and The Falcon & The Winter Soldier.
Putting new twists on familiar characters has indeed become the hallmark of Marvel on Disney+ over the course of its three hit 2021 series. WandaVision of course began as a parody of classic TV sitcoms before emerging as a more classic, but still creative, Marvel show. The Falcon & The Winter Soldier meanwhile took an action-oriented route to expanding on the characters of Sam Wilson and Bucky Barnes. Loki for its part has plunged headlong into time-bending thrills, sending its title character on a twisty adventure involving the mysterious Time Variance Authority, the even more mysterious Time Keepers and the intriguing "Lady Loki" Sylvie.
Related: Loki Finally Fixed The God Of Mischief's Worst MCU Plot Hole
All of Loki's playing around with timelines while introducing alternate versions of characters is in fact reminiscent of a certain Adult Swim animated comedy known for similar antics. Fan artist Bosslogic certainly noted the similarities between Rick and Morty's reality-twisting storytelling and Loki's own time-traveling narrative gymnastics, which is why he was inspired to create crossover art imagining Rick Sanchez himself being arrested by the TVA. See the clever images in the space below:
Loki borrowing heavily from the Rick and Morty playbook should surprise no one given that the Marvel show was created by former Rick and Morty writer Michael Waldron. Of course Loki isn't nearly as manic as Rick and Morty, nor is it as dark and edgy as the Adult Swim show. But the whole TVA concept is very Rick and Morty, as is the idea of multiple versions of characters creating havoc throughout different timelines. And Loki himself has more than a hint of Rick Sanchez to him as he arrogantly, and sometimes hilariously, goes about the business of trying to outwit everyone around him. Indeed, Loki might be the closest Rick and Morty fans ever get to seeing what the show would be like in live-action (though Zack Snyder apparently still harbors fantasies of one day getting to direct a Rick and Morty movie).
Ultimately the biggest difference between Loki and Rick and Morty might be that the former actually means to resolve its storylines, while Rick and Morty seems content to keep spinning out new ideas without ever bringing things to a legitimate conclusion. Then again, Rick and Morty still has many more episodes to get through, giving it plenty of time to revisit the many alternate realities and character identities it's introduced. It's possible the show might even bother to do something with Space Beth before all is said and done. Loki meanwhile has set up its own intriguing mysteries, including the possibility that the TVA is actually evil. Of course, given the Rick and Morty origins of creator Waldron, it's probably not smart to make too many assumptions about who might be evil, who might be good and what might actually be going on with Loki.
More: Loki: Every MCU Easter Egg In Episode 3
Source: Bosslogic