Read Time:
2 Minute, 42 Second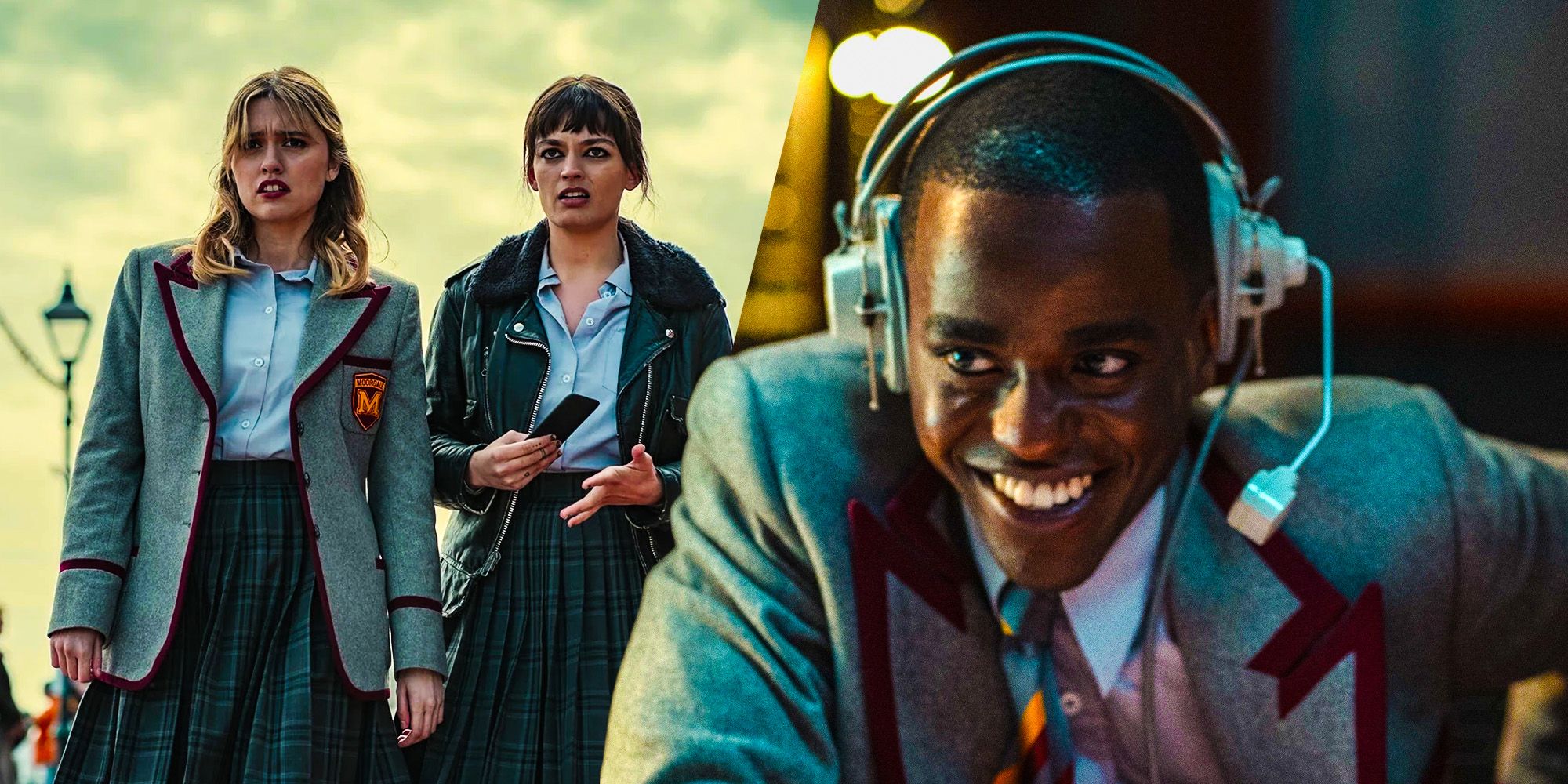 Sex Education season 3 introduces a new dress code at Moordale High, so what's the significance of the grey suits? The Netflix show about British students will officially return in September 2021, and several first-look images reveal that students are no longer allowed to dress casually. Sex Education's aesthetic change can be attributed to Moordale High's new headmaster, Hope Haddon, along with the series' attempt to have a stronger identity.
When Sex Education first premiered in January 2019, many Netflix streamers noticed the American influence on the UK-based storyline. The students dress in the style of '80s characters from John Hughes movies, which at once makes the Netflix show distinct but not quite authentic, at least when considering the formal uniforms for UK secondary schools. In addition, Sex Education mostly takes place at Moordale High and surrounding homes, rather than showing the characters at familiar UK locations.
Related: Wait, Where Is Sex Education Supposed To Be Set?
In the time-jumping Sex Education season 3, Moordale High's grey suit dress code aligns with the arrival of the new headmaster, Hope (Jemima Kirke). She replaces Michael Groff (Alistair Petrie), who is forced into a leave of absence after a public meltdown in the Sex Education season 2 finale. Hope will reportedly "return Moordale to a pillar of excellence," which is what her predecessor failed to do upon chastising Dr. Jean Milburn (Gillian Anderson) for providing advice to students about their sexual behavior. Based on first-look images for Sex Education season 3, Hope implements a new grey-maroon dress code in order to honor the school's tradition of excellence, and perhaps to establish her authority at Moordale High.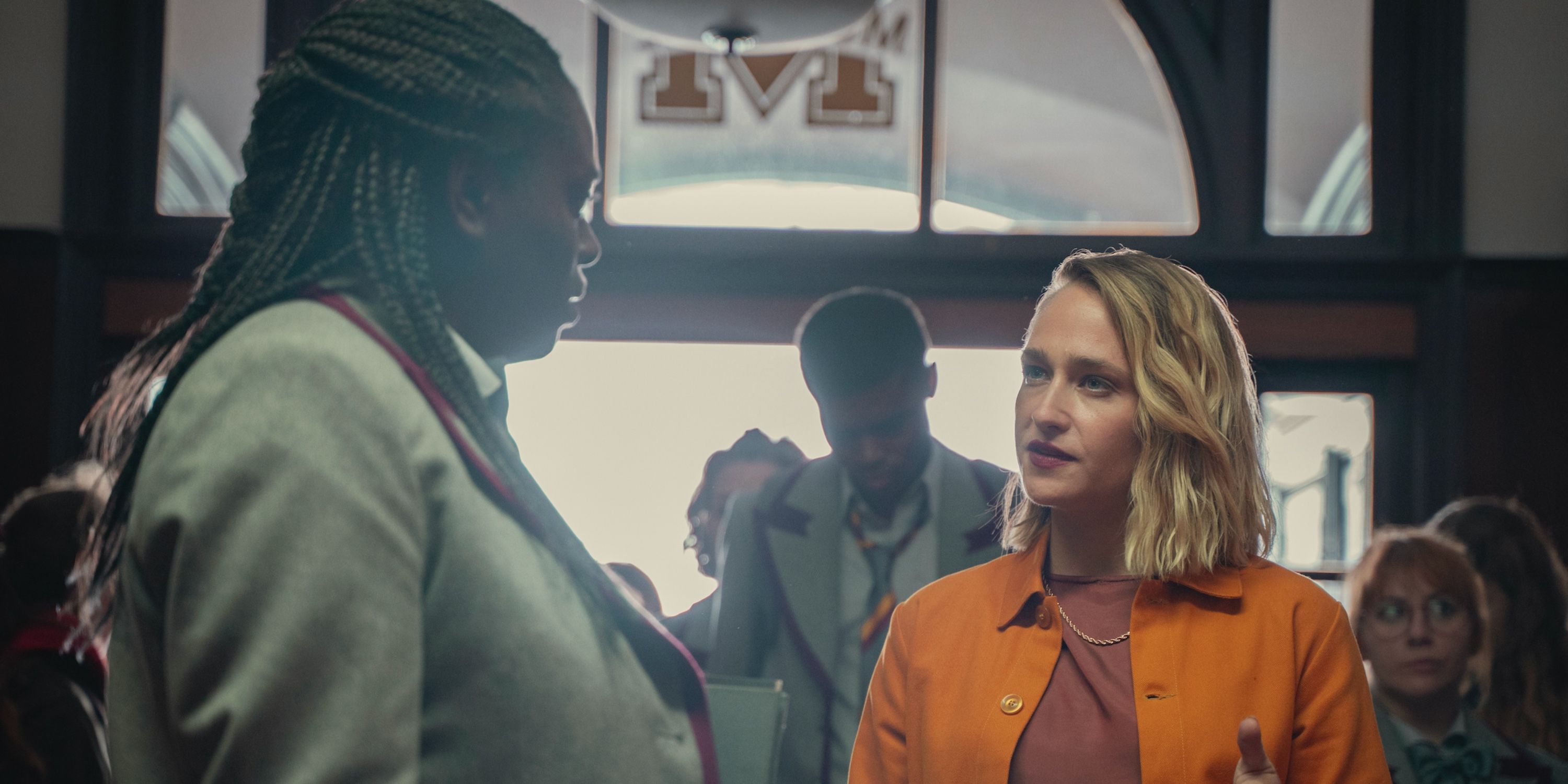 Moordale High's new dress code could also reflect a revised series identity as a UK production. Since retro '80s aesthetics remain prominent in pop culture, Sex Education creator Laurie Nunn may want to instill a more contemporary feel, and thus make the series more accessible and relatable. The new headmaster arguably strips the students of their identity by making them wear a uniform, but this narrative tweak could allow for strong character development if the various students no longer feel like traditional archetypes (Virgin, Bad Boy, Bad Girl, etc.). By instilling a new dress code, Sex Education will highlight the teenagers' personalities, much like the Las Encinas students in Netflix's Elite.
Lastly, Sex Education's new dress code will strengthen the character arc for Hope. A first-look image implies that not only is she a stern character, but that the students aren't thrilled about wearing formal clothing at school (just like audiences weren't thrilled with the Sex Education season 2 ending). Even so, Hope's vibrant orange jacket suggests that she has a colorful personality; a concept that has been confirmed by Kirke on social media. According to a June 2021 statement by the actress (via Instagram), her Sex Education season 3 character will be more like Emma Mackey's Maeve Wiley than the headmaster predecessor, Mr. Groff: "For those saying she's got a stick up her ass, lemme tell you, Hope Haddon used to be QUITE the wild child back in her day."
Next: Sex Education Has A Very Simple Solution To Season 2's Cliffhanger Ending