Read Time:
2 Minute, 19 Second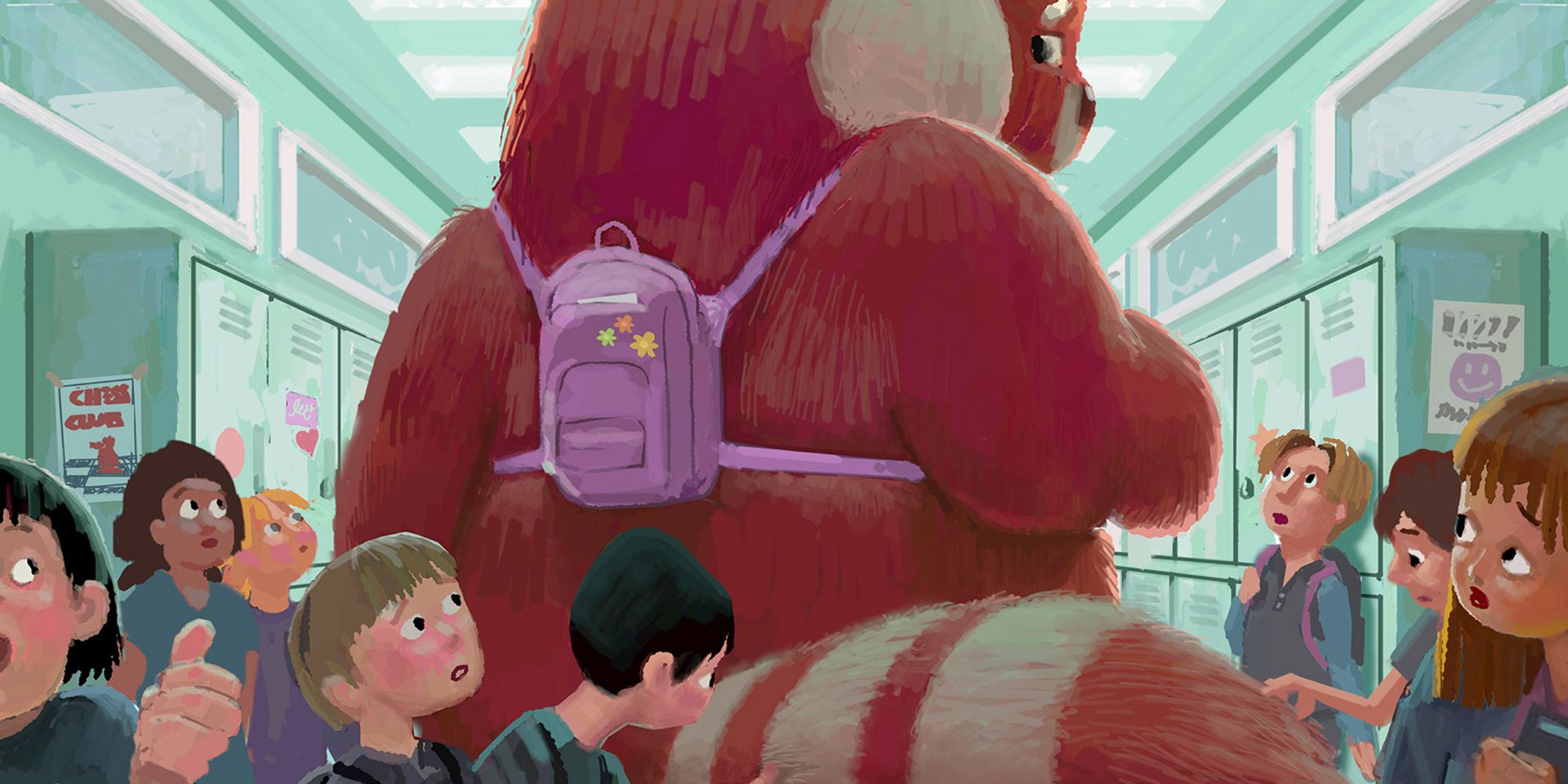 Pixar just released new concept art for their upcoming feature film, Turning Red. The film will be directed by Domee Shi, whose Pixar short Bao won the Academy Award for Best Animated Short Film, as well as be produced by Lindsey Collins, who co-produced Pixar's WALL•E. Turning Red is expected to release in Spring 2022.
The animation studio, known for hits like The Incredibles, Toy Story, and Finding Nemo, hasn't released a ton of information for the movie and has only released a short teaser trailer for Turning Red. The story surrounds Mei Lee, a 13-year-old girl struggling to balance being a good daughter and being adventurous. However, whereas most kids blush when they get too excited, Mei Lee transforms into a massive red panda. Between her relationship with her mother, her red panda condition, and all the typical perils of growing up, Mei Lee struggles to find her place as a normal kid.
Related: Every Upcoming Animated Disney Movie
Pixar unveiled new concept art for the film on Twitter after debuting it at Annecy, the acclaimed international animated film festival. In the drawing, Mei Lee walks through the halls of her school in red panda form, all eyes glued to her while she shies away in embarrassment. Her stretched backpack is hanging on for dear life as a student pokes at her tail in awe, seemingly unused to seeing Mei Lee like this.
After Soul and Luca were focused on Disney+ streaming releases rather than theatrical ones due to the COVID-19 pandemic, it was announced that Turning Red now hopes to be a theatrical release. If Turning Red manages to pull it off, it would be the first Pixar film to release theatrically since Onward did exactly two years prior in March 2020. Given the lower critical receptions of Pixar's most recent films (with Metacritic scores of 61 for Onward and 71 for Luca, compared to 94 for Inside Out and 92 for Toy Story 3), many fans hope Turning Red can be a course correction for a studio that's become recognized as the gold standard of computer animation.
During the festival, Shi talked about how this film, like her short Bao, largely has to do with her own relationship with her mother. Given Pixar's fractured parent-child relationships like in Finding Nemo, Coco, and Ratatouille, Turning Red promises to be yet another addition to the animated studio's collection of laughs and lessons. With this concept art and hopefully a full trailer in the not-too-distant future, fans can get a better look at how Shi's talent on Bao has translated to a full-length feature.
More: Why Pixar Employees Are Right To Be Upset By Disney's Release Model
Source: Pixar