Read Time:
2 Minute, 7 Second
Michael Bay ended up producing a quarantine virus thriller that was shot during the real virus pandemic while Los Angeles is was lockdown. It was the first film shot in L.A. during the COVID-19 pandemic.
The movie stars KJ Apa (Riverdale) and Sofia Carson (Descendants), and the story takes place a few years in the future where a virus is killing people at an accelerated rate. We have a first look at the film thanks to Entertainment Weekly with some photos, a poster, and new plot details.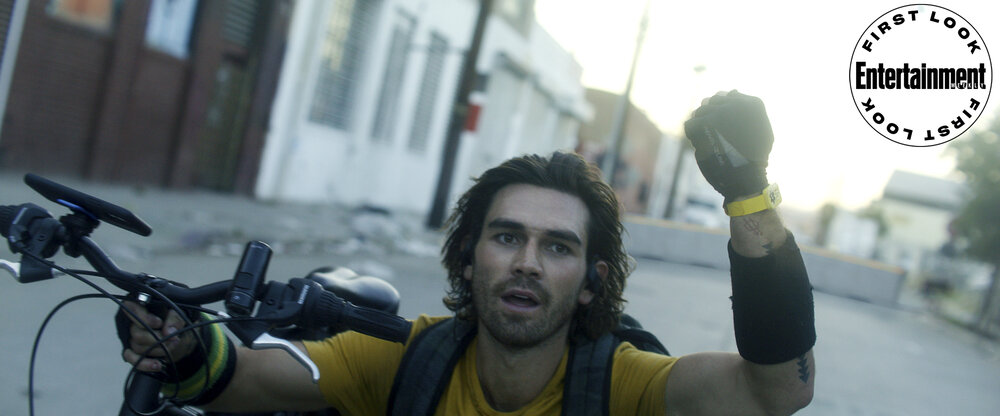 Songbird is set in 2024, "where COVID-23 has mutated (the mortality rate is over 50 percent and the virus kills at an accelerated rate) to the point that the world is in its fourth year (!!) of lockdown, and infected Americans are forced from their homes and into quarantine camps."
Amid this insanity, which is an "exaggerated version of the current hellscape, where there's curfews and martial law, Apa's character Nico, finds hope and love with Sara (Carson) — even though they've never actually met due to the strict lockdown protocols." It's explained that Sara's character is "a warrior of hope." The actress tells EW that her character "represents this young generation of fearless men and women who are holding onto hope and who are the real true leaders, who will lead us into the future."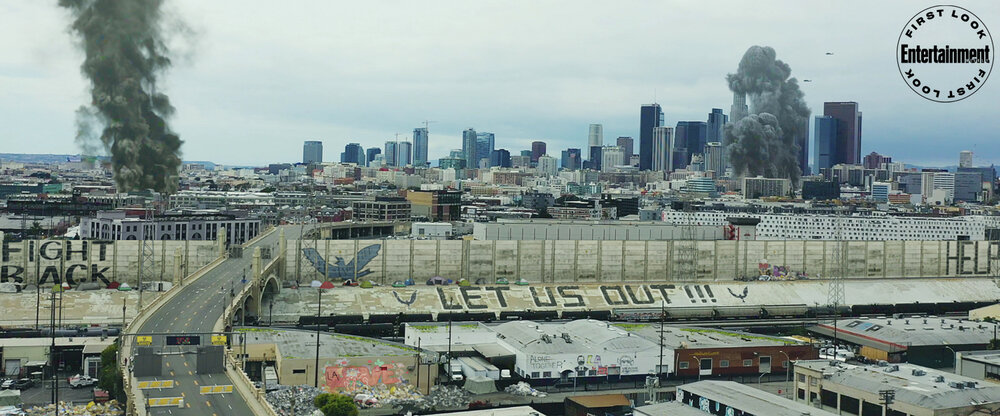 To make his way to Sara, Nico "must overcome martial law, murderous vigilantes and a powerful, well-connected family, helmed by a matriarch who will stop at nothing to protect her family and maintain her way of life." The co-director of the film Adam Mason explained that this is "Romeo and Juliet, but they're separated by her front door and by the virus."
Carson goes on to explain, "Even though this is the pandemic thriller and it's suspenseful and terrifying, the heart of a story is hope. It's the hope that is represented in Sara's character and the love between Sara and Nico. In our never-ending dark night, the songbird sings a song of hope."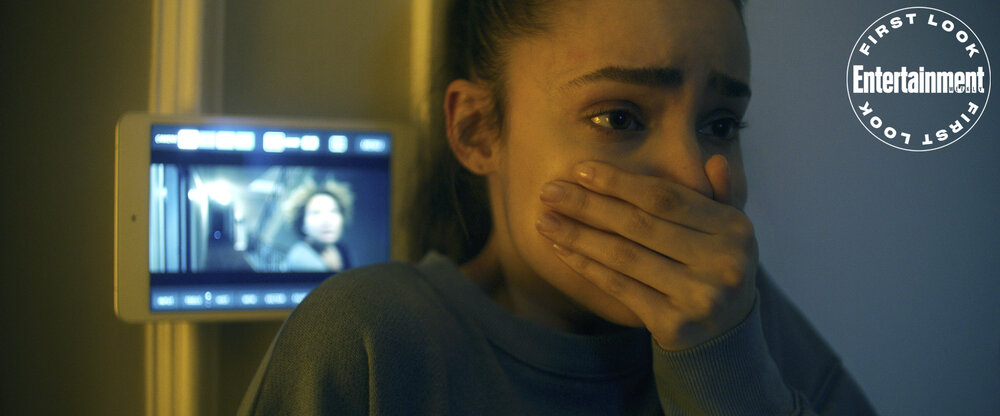 Demi Moore (A Few Good Men) plays the matriarch, and the rest of the cast includes Bradley Whitford (The West Wing), Craig Robinson (The Office), Alexandra Daddario (True Detective), Paul Walter Hauser (I, Tonya), and Peter Stormare (Fargo).
There's currently no release date set for Songbird.