Read Time:
1 Minute, 51 Second
Earlier this year, LEGO and Nintendo released LEGO Super Mario as a new interactive way to play with Mario and create your own levels in the real world. Well, the team-up isn't going to slow down any time soon as they recently announced several new products releasing on January 1, 2021.
The Master Your Adventure Maker Set features 366 pieces and is a toolbox with more bricks, the ability to customize how Mario interacts with special blocks, and a new Start Pipe that lowers the amount of time players have to complete the level and heightens the rewards. The Maker Set will have an MSRP of $59.99.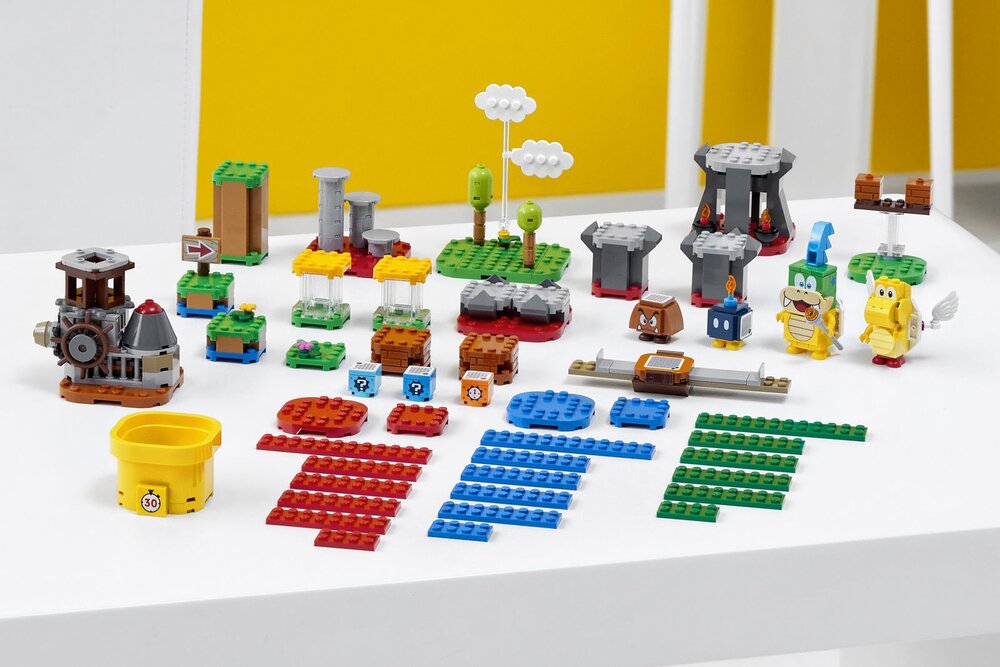 Next we've got the Chain Chomp Jungle Encounter Expansion Set for $19.99 with 160 pieces, the 267-piece Piranha Plant Puzzling Challenge Expansion Set for $29.99, and the Wiggler's Poison Swamp Expansion Set of 374 pieces for $39.99.
Fans will also be happy to enjoy two new power-up packs for Mario: the Penguin and the Tanooki. Each one of these will cost $9.99.
Finally, the Series 2 of character packs were announced to bring new characters like Huckit Crab, Spiny Cheep Cheep, Ninji, Foo, Parachute Goomba, Fly Guy, Poison Mushroom, Para-Beetle, Thwimp or a Bone Goomba. Each character pack will cost $4.99.
Simon Kent from LEGO said:
It wouldn't be Super Mario if we weren't constantly creating new worlds and adventures for everyone's favourite Plumber. The LEGO Super Mario sets we released earlier this year have been extremely well-received by fans and we're really excited to build on those with even more characters and experiences today. We really want to empower users to be as creative as possible with LEGO Super Mario – and today's expansion sets and new collectible characters have been launched to broaden the horizons of the LEGO Super Mario universe, letting players be as imaginative as possible in the way they have Mario interact with his friends – as well as defeating his enemies.
All of these items will be available through LEGO.com, LEGO stores, and other retailers worldwide. What are you most excited for?