Read Time:
3 Minute, 49 Second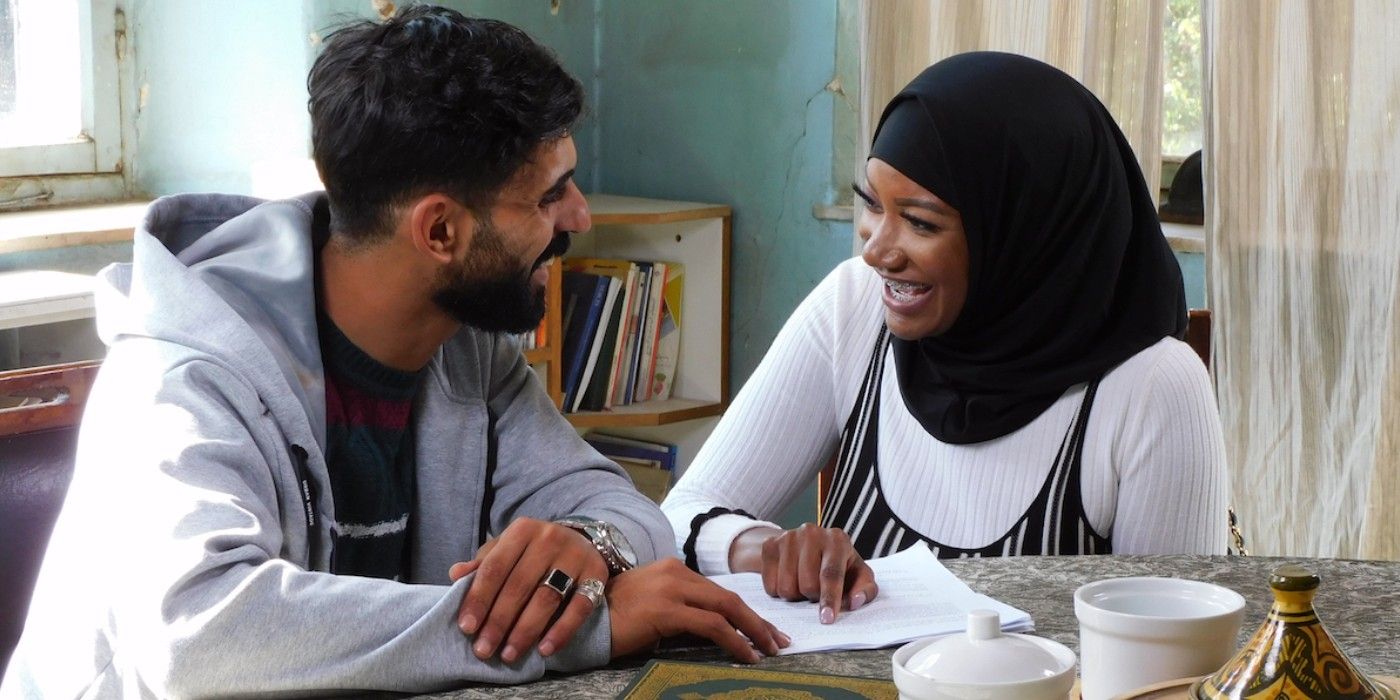 Brittany Banks and Yazan Abu Horira on 90 Day Fiancé are as different as chalk and cheese. So, when Brittany flew down, bags and all, to Jordan, fans questioned her motives. Would Brittany, with her aspiring rap career and Instagram influencer lifestyle be able to fit in as an ideal daughter-in-law for Yazan's conservative mother? And as expected, cultural clashes and social media shaming ensued with Brittany settling in Jordan. As 90 Day Fiancé: The Other Way returns with all-new episodes tonight, Brittany has confessed that it was Yazan who made her feel comfortable in her own skin, to only "switch up" later in Jordan.
If Yazan yelling at Brittany the moment she landed at the Amman airport for hugging a 90 Day Fiancé crew member and carrying alcohol was a sign, she should have followed it. An explosive fight followed with Yazan screaming his infamous "Khalas" but soon after, it was Yazan's parents who took an objection to Brittany's behavior and called her a "prostitute" in spite of having met her earlier. Yazan explained to the cameras that his parents were upset about Brittany not converting to Islam, and gave her an ultimatum which the 90 Day Fiancé star promptly refused. While she was shown trying her best to adapt to Yazan's practices, Brittany ensured him that she was still an American girl at heart. However, Brittany's social media followers who get to see glimpses of her lifestyle on IG asked her why she would even date Yazan if his parents were bashing her over a bikini picture. The 90 Day Fiancé star, who's now back in Florida, set the record straight by narrating why she decided to move to Jordan, even though the country was showcased as super conservative by Yazan and his folks.
Related: 90 Day Fiancé: Are Kenneth & Armando Still Together In Mexico?
The 90 Day Fiancé star shared a picture of herself on Instagram and captioned it with, "This is how I usually dress when I go out and how I feel most comfortable. I guess I'm most comfortable with women's rights and people not being judged for their appearances," which looked like a dig at Yazan's family. A fan commented, "Lol why date someone whose culture prohibits this? You knew there would be backlash but still did it anyway." However, Brittany promptly shared her response, "Na, he made it seem like he was westernized until I got there but go off." Brittany explained further that there are a lot of context clues in the show that hint at Yazan's double-dealing. "A woman like me isn't gonna up and move to a country like that unless the person I'm dating accepts me as I am and the environment permits," wrote the 90 Day Fiancé celeb about her move to Jordan.
Brittany further asked her followers if they missed the parts on 90 Day Fiancé where Yazan tells her one thing and his parents another, followed by the "random ultimatum" pressuring her because of the lies he told them.  "He made me feel like it was ok [and] when I got there he switched up on me," Brittany exclaimed, before adding, "I'm tired of being attacked in this when he knew exactly who I was when he pursued me and still does." The TLC star also pointed out that Jordan's culture does not prohibit her lifestyle, but Yazan's family, in particular, is who doesn't like it, and confessed, "I don't live to please them."
However, Brittany did admit that she doesn't blame Yazan, which why she tries her best to be patient and respectful of his culture, without letting it dictate how she lives her life. "He fell in love with me as me," explained Brittany, who in the premiere episode of 90 Day Fiancé: The Other Way, will be seen having a heart-to-heart conversation with her mom. If reports are to be believed, Brittany has been granted her divorce, making her Chicago trip a success. But to know how life pans out for the couple post-Brittany's next visit to Jordan amidst the death threats Yazan is getting, and what exactly makes her return to Florida so soon, fans need to stay tuned to 90 Day Fiancé.
Next: 90 Day Fiancé: Brittany Banks Reveals If She's Dating Usman 'Sojaboy' Umar
90 Day Fiancé: The Other Way airs Sundays at 8 pm EST on TLC
Source: Brittany Banks/Instagram