Read Time:
3 Minute, 42 Second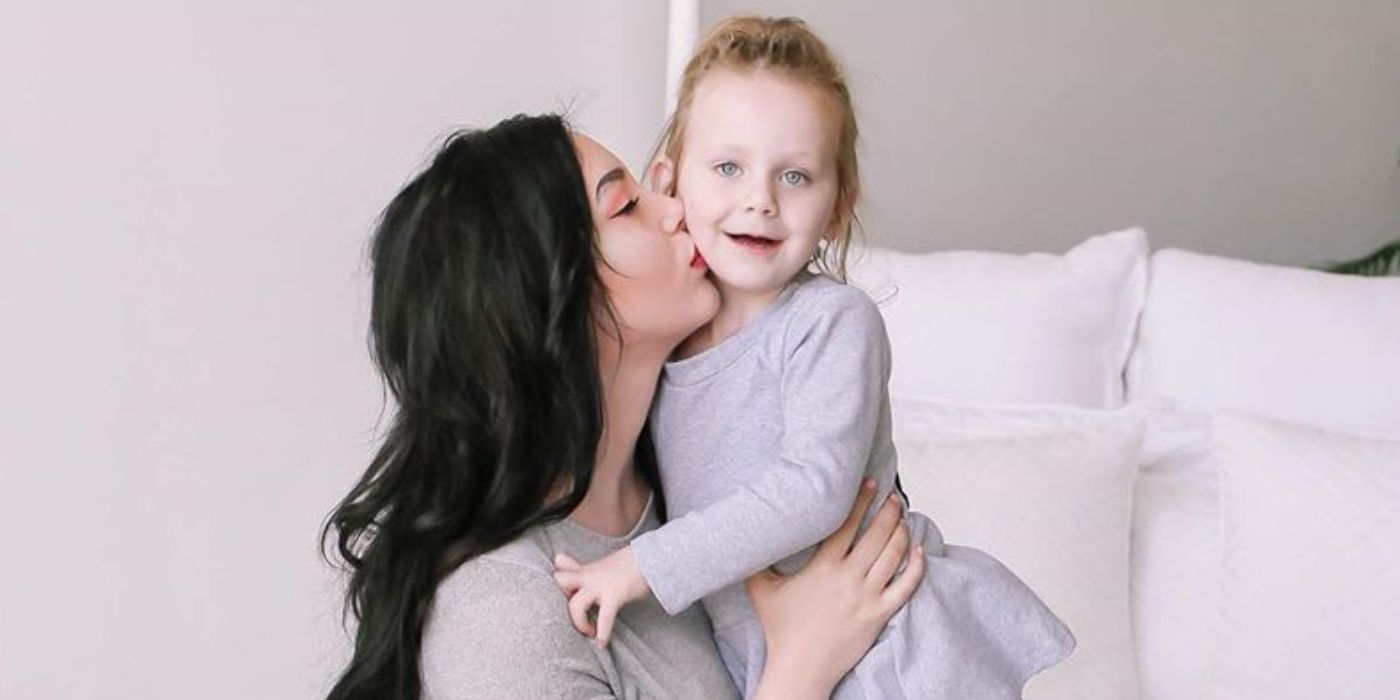 Deavan Clegg of 90 Day Fiancé fame had a scary new update to share on Halloween. The American mother of two has been in the news for her controversial breakup with Korean husband Jihoon. Amidst the child abuse allegations she's put on him, Deavan had claimed that Drascilla is the one who's suffered the most through it all. Now, the 90 Day Fiancé star, who's currently seeing Topher Park wants fans to know about and pray for Drascilla's health issues.
Deavan, 23, has been a regular on 90 Day Fiancé spinoff 90 Day Fiancé: The Other Way since its season 1. With Jihoon, who she'd met on an international dating app, she began a journey that had its perfect reality Tv twists and turns to only end in a shocking split. As their TLC romance from a year ago still continues on the show, Deavan is now back In America with another man. But for those asking why, Deavan reluctantly confessed about the "vile things" which turned out to be Jihoon pulling out Drascilla's hair later. According to the 90 Day Fiancé star, Jihoon had allegedly been abusive to her and her two kids one night prompting TLC themselves to fly her back. Fans yearned to know what had transpired between the couple as Deavan promised to reveal the details on the Tell-All. However, with both her and Jihoon being asked to stay away from the reunion episode by TLC, 90 Day Fiancé fans relied on the stars' social media. While every day one sees a different side to Deavan and Jihoon's story on their feeds, the latest update bothered many of the reality TV mom's followers.
Related: 90 Day Fiancé: Jihoon's Halloween Costume Is Inspired By Deavan's Tattoo
The 90 Day Fiancé star posted an Instagram story with a picture of her Drascilla and Taeyang, taken by Topher himself, and shared some rather troubling details about her daughter. Deavan wrote, "Our baby girl is going through a hard time right now." She continued, "A lot of health concerns right now, please send your prayers." Deavan also wrote that they "think they know" what is going on, but are also hoping for a diagnosis soon. The TLC celeb thanked her supportive followers "so much for all the thoughtful DMS" that have come her way. Deavan also mentioned, "I see you and appreciate all of you" to her 471k plus followers.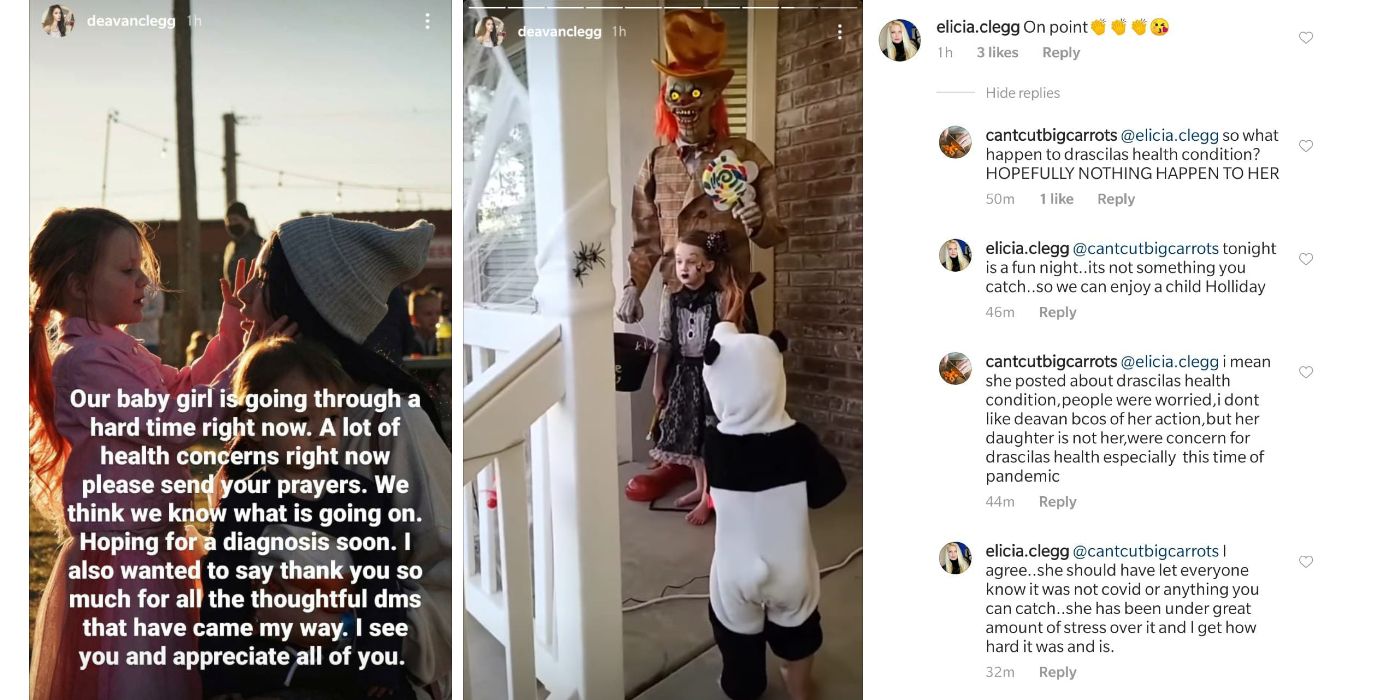 However, a little while later, the 90 Day Fiancé personality also shared videos from her celebrating Halloween with her family, which included Drascilla. Deavan showed off her family's decorations and shared how "Drascilla was taking photos, she's a broken doll" as the child posed for pictures with Topher behind the lens, dressed in a scary costume. The new couple had decided to dress up as characters from The Purge, a franchise they're fans of, and posted a picture of themselves on Deavan's page. While 90 Day Fiancé viewers noticed their matching supposedly engagement rings, a fan replied to Deavan's mother Elicia Clegg's comment on the post asking "So what happened to Drascilla's health condition? Hopefully, nothing happened to her."
Elicia replied, "Tonight is a fun night, it's not something you catch so we can enjoy a child holiday." The 90 Day Fiancé fan further probed Deavan's mother saying, "people were worried, were concerned for Drascilla's health especially this time of pandemic." But Elicia then wrote, "I agree.. she should have let everyone know it was not COVID or anything you can catch.. she has been under great amount of stress over it and I get how hard it was and is."
A few days ago,  the 90 Day Fiancé star had confessed that Drascilla was going through an eating disorder following the unfortunate incident with Jihoon. While sharing that "she wouldn't eat anything. She's scared of everything now and we're working hard on improving that," Deavan had assured fans that the child was now doing well. But this new update about Drascilla's health has again got fans worked up. Here's hoping the 90 Day Fiancé star and her daughter heal to the best of their health real soon!
Next: 90 Day Fiancé: Jihoon Shares Sad Pics Of Gifts He Sends Taeyang
90 Day Fiancé: The Other Way airs Sundays at 8pm EST on TLC.
Source: Deavan Clegg/Instagram