Read Time:
3 Minute, 16 Second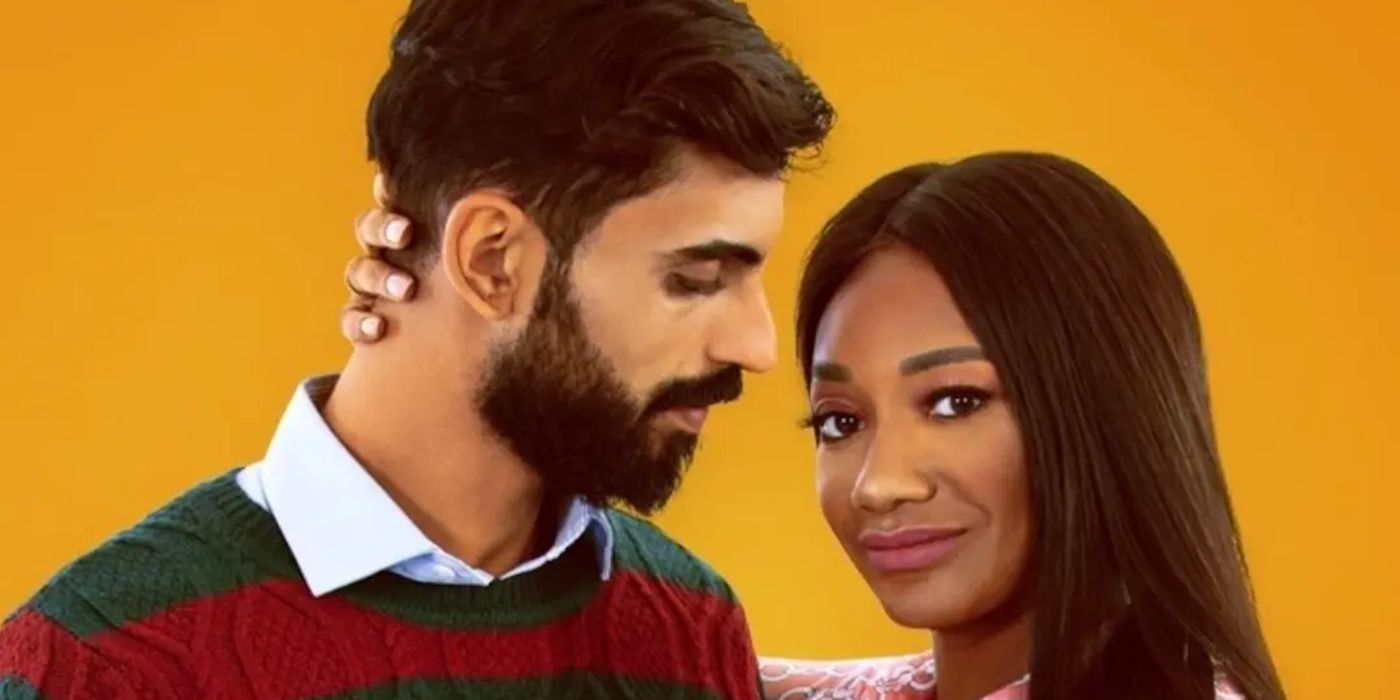 For Brittany Banks and Yazan Abu Horira, Instagram has played a major role in their 90 Day Fiancé: The Other Way relationship. While the TLC couple did not meet on social media, as revealed by Brittany, it was her Instagram that made the Jordanian man fall for her. Yazan's Instagram may not be as juicy as his influencer girlfriend, but it does reveal a lot about his life and family in Jordan that the reality show doesn't.
Brittany and Yazan have been fighting fire all through their 90 Day Fiancé season. The couple met when Brittany accidentally walked in on Yazan video calling his sister. But if TLC fans thought their meet-cute was complicated, it was just a sign of things to come. Within weeks, Yazan booked a flight for Brittany to Jordan and the two were engaged, with him looking to convert the much-married Brittany to Islam. Of course, the mechanical engineering student Yazan went against the grain in finding himself an American bride, let alone a bold rapper, when his family would rather have him marry a cousin. But as he's proved on 90 Day Fiancé, Yazan loves Brittany to no end, even to the extent of receiving death threats and becoming homeless and jobless in return. But does Yazan's Instagram reflect the person 90 Day Fiancé fans see on TLC screens?
Related: 90 Day Fiancé: Fans Trash Brittany For Being Fame & Money Hungry
With over 50k Instagram followers, Yazan isn't as popular as his fiancé Brittany, who has 420K plus fans. But Yazan's profile reflects only the well-wishers and admirers. The 90 Day Fiancé star proudly mentions in his bio that he's a "TOW S2" cast member and also notes his postal address for his fans to send him their gifts and tokens of love. Yazan's earliest post dates back to March 2016, and the second one shows the 24-year-old working hard on a college assignment. Just like his girl "Bretny," Yazan too seems to love posing in front of the camera, as his Instagram feed proudly showcases.  "Damn you are hot," and "Ok, ok, I see it now," say some of the thirsty comments on the 90 Day Fiancé celeb's page.
Yazan is a supporter of the Black Lives Matter movement and also seems to be a proud religious Muslim who loves his home country, Jordan. Yazan's recent posts have veered towards the educational side, with him introducing 90 Day Fiancé fans to the Middle Eastern country, which they have learned more about from watching him with Brittany on the show. The 90 Day Fiancé star shared impressive pictures of the reality show's shooting locations and his friends back home, with whom he loves indulging in pizza. Yazan recently scored more attention from the female 90 Day Fiancé fanclub by posting thirst taps with his good-looking brothers. The Jordanian star's latest pictures also suggest he's back living with his family after being thrown out due to Brittany and her notorious bikini.
Strangely enough, Yazan's Instagram doesn't carry any pictures of his girlfriend and neither does he follow her, although he does follow other 90 Day Fiancé: The Other Way cast members like Jihoon Lee, Sumit and Jenny, Kenneth and Armando, and even Biniyam and Ariela. The couple was engulfed in ugly Instagram spats a few months back, with Yazan posting misogynistic comments and Brittany accusing him of drinking his favorite brand of alcohol, Jack Daniels. Still, Yazan, who just started his Cameo and online promotions for extra cash, continues to rake in tons of double taps from his faithful 90 Day Fiancé fans.
Next: 90 Day Fiancé: Brittany Denies Dating 'Weirdo' Rapper KSlim, Yazan Not Mentioned
90 Day Fiancé: The Other Way airs Sundays at 8 pm ET on TLC.
Source: Yazan Abu Horira/Instagram