Read Time:
2 Minute, 30 Second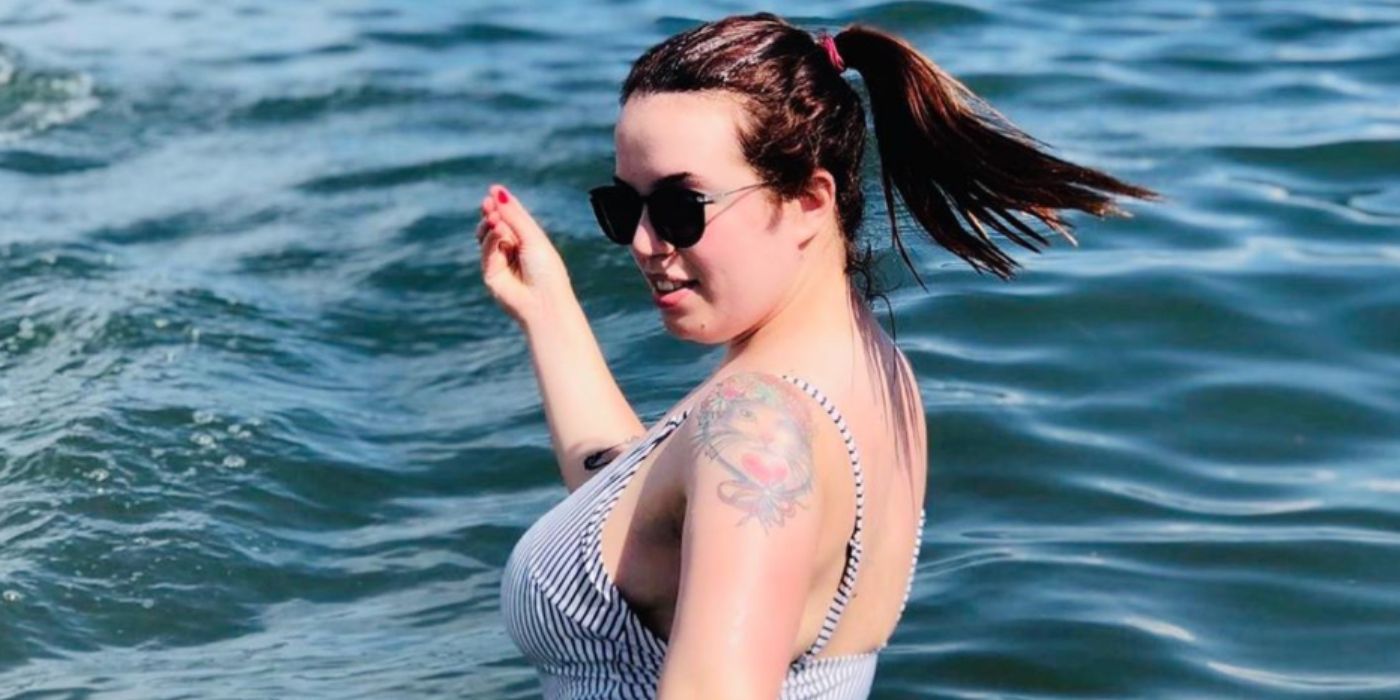 Jess revealed she was in an abusive relationship with Colt on 90 Day Fiancé: Happily Ever After? The TLC personality wanted to address the pitfalls of her past relationship.
Fans watched as Jess Caroline called out Colt Johnson for sending illicit pictures to other women on the August 30 episode of 90 Day Fiancé: Happily Ever After? The self-proclaimed mama's boy did not offer apologies for the crude pictures and instead tried to run away from the accusations. Colt's cheating ways may be catching up with him. The couple has had multiple explosive fights since the season started. Jess is over Colt's lying ways and is ready to walk away from the relationship completely.
Related: 90 Day Fiancé: Jess Calls Out Colt For Sending Illicit Pics to Other Women
Fans always questioned Colt's motives in the past relationships he has had which include Larissa Dos Lima Santos and Jess. Many viewers found him to be extremely creepy and untrustworthy. On Saturday, Jess revealed via an Instagram story that she had been in an abusive relationship with Colt. Check out the post below:
The Brazilian bombshell started off her post by saying that she wanted to talk about her past relationships. The reality star said that her relationship has left a "mark on her" to this day. The newlywed wanted to address that she knew she was not the only woman who had gone through a tumultuous connection. But the TLC star wanted to make a difference and help someone else who could be reading her post. Jess revealed that she couldn't recognize herself anymore saying, "I lost my identity, cried a lot, was unhappy and started to question whether I was crazy like he said so many times." She explained how she fell into a depression as she went to bed sad and woke up sad. The man she spoke about told her she was crazy and would play mind games with her, explain that "his demeanor was extremely passive-aggressive and bipolar." She even disclosed that he leaked nude pictures of her that she had sent him during the course of their relationship. Even though all this information, the TLC star ended on a positive note saying, "But I made it, girls! If you find yourself in this situation where you don't feel loved and deeply appreciated, LEAVE HIS ASS! You deserve SO MUCH more! Never let a man tell you who you are."
Fans were not at all surprised by Jess's revelation and felt sorry for her and her situation. Colt on the other hand has been lying to Jess during recent episodes and trying to tell his mother to back off. Fans hope that he has learned to treat women better but are not holding their breath.
Next:90 Day Fiancé: How Andrei Castravet Turned Into The Anti-Villain
90 Day Fiancé: Happily Ever After? airs Sunday at 8pm EST on TLC.
Source: Jess Caroline