Read Time:
2 Minute, 7 Second
Black Lightning's James Remar says he would love to see Grace Choi (Chantal Thuy) wear her own custom suit designed by his character, Peter Gambi. Black Lightning is a CW show based on the adventures of the eponymous superhero; the series is part of the greater Arrowverse.
Grace Choi is first introduced into the series as a shape-shifter, which is a departure from her character in the comics, where she's depicted as a super-strong Amazon. Peter Gambi, on the other hand, is Jefferson Pierce's (Cress Williams) surrogate father, as well as a former government agent. In addition, Gambi is the one to design Jefferson's protective suit, although he does show initial dismay at his foster son's vigilantism.
Related: Black Lightning Season 3's Ending Is A New Start For The Arrowverse Show
During a Black Lightning panel from DC FanDome: Explore the Multiverse, actor James Remar says he wants to see Gambi design Grace Choi a suit of her own. Remar's statement is in response to a fan question, who asked about Grace and a potential Gambi-made costume. Remar replies that "it would be an honor and a privilege" if his character put together a design for Grace. He does add, though, that this decision falls more on the showrunners; however, if they greenlight the request, Remar is definitively on board.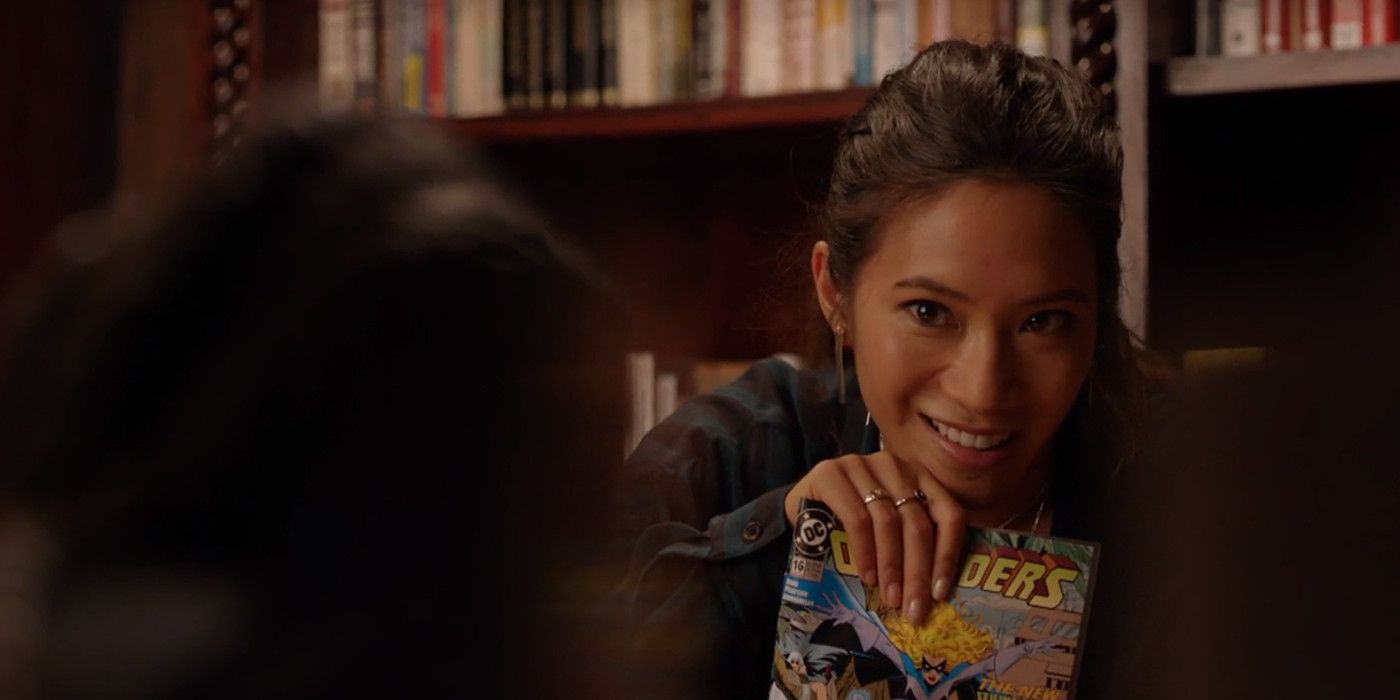 It's not just Remar that feels positive about giving Grace a custom Gambi suit, either. As soon as the question is brought up, the various cast members on the panel react strongly in support of Grace receiving a costume. It's a heartwarming moment from the cast and shows that Grace Choi getting a super-suit wouldn't just be a whim, but a moment that's well-deserved. As such, while showrunners haven't disclosed whether Grace's potential suit is in the cards just yet, the cast's reactions imply that this is a highly anticipated topic.
While Grace Choi has been a recurring character in Black Lightning since the beginning, the enthusiastic responses of cast members might imply that this is about to change. In particular, Black Lightning excels at creating complex, nuanced relationships between various characters, and expanding Grace's role would help build out this world even further. While Black Lightning certainly has a lot on its plate at the moment, Grace Choi has certainly made her presence known—and perhaps the next, natural step to bringing her further into the fold is with a custom Gambi suit.
Next: 10 Character Inconsistencies In The Arrowverse
Source: DC FanDome