Read Time:
5 Minute, 9 Second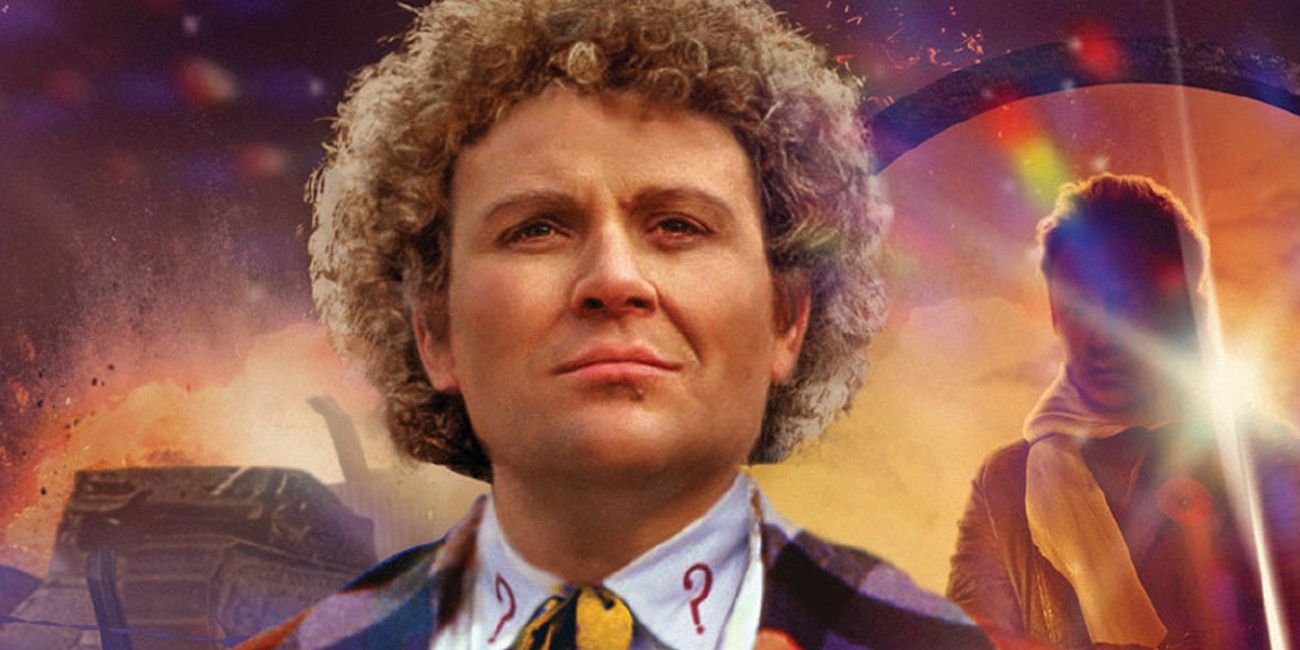 Doctor Who is known for taking many unusual Companions on extended holidays through time and space in his TARDIS. Although he's known for selecting a disproportionate number of attractive human women (and alien women) to accompany him on his journeys, the Doctor is usually pretty inclusive in his choice of Companions and has taken men, children, and even robot dogs to the distant corners of the galaxy.
One of the Doctor's most unusual Companions, however, was a penguin… sort of. Although Frobisher only made appearances in the Doctor Who comics and audiobooks, he proved a memorable and highly competent Companion – one who was far more than the flightless bird he appeared to be.
Related: Silver Surfer's Greatest Story Has Doctor Who To Thank
A Companion to both the Sixth and Seventh Doctors, Frobisher was actually an alien Whifferdill shapeshifter who grew up alone on his home planet of Xenon. Surviving mostly as a con man and private detective, Frobisher had few friends and even his wife Francine left him after she came to believe she was a better detective than he was. His luck began changing, however, when he was hired to collect a bounty on the Doctor. While his shapeshifting powers allowed him to infiltrate the Doctor's TARDIS, he ended up befriending the Sixth Doctor and splitting the bounty between them.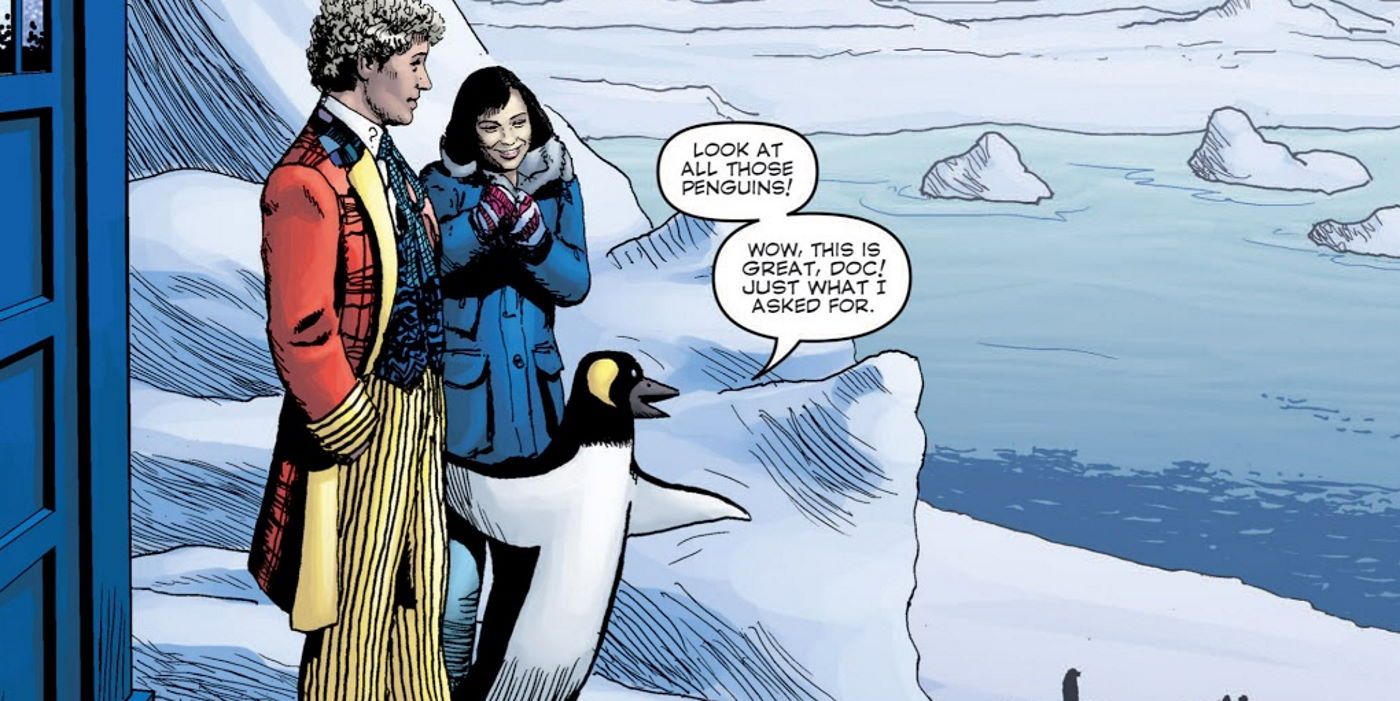 Once he began traveling with the Doctor, Frobisher took on the form of a penguin, partly because his ex-wife had liked that shape. Being a shapeshifter, however, he didn't have to stay a penguin all the time and would morph into a pigeon to fly, a barbarian-type humanoid for extra strength, and even a copy of the Doctor himself. Frobisher could even transform into inorganic objects, including the time rotor on the TARDIS console (which was how he originally met the Doctor).
Even so, Frobisher came to feel very comfortable as a penguin and even requested that the Doctor let him hang out with other real penguins. The Doctor obliged by taking Frobisher to a wildlife preserve where Frobisher happily frolicked with actual penguins until an emergency inevitably demanded his help. In this, he proved an excellent Companion who looked out for not only the Doctor but other Companions, like the Sixth Doctor's human Companion Peri.
Related: Why Doctor Who Continuity Is Really Confusing
At one point in his comic book adventures, however, Frobisher became trapped in his penguin form thanks to an illness called mono-morphia. This proved hazardous to his health, especially when he traveled back to prehistoric times and was unable to transform into something more powerful when he was chased by sea reptiles. Thankfully, his shape shifting powers returned eventually and he resumed his usual activities.
Frobisher remained with the Doctor longer than most Companions, traveling with him even after the Sixth Doctor regenerated into the Seventh. Like all Companions, however, he eventually left, first to temporarily resume his career as a private eye, and then more permanently to open a bar, Bish's and marry Caralla, a waitress. At this point, he took on a human form to run the bar (although he still morphed back into his penguin shape to relax). Ironically, during this period, he met the Eighth Doctor although neither the Doctor nor Frobisher recognized each other.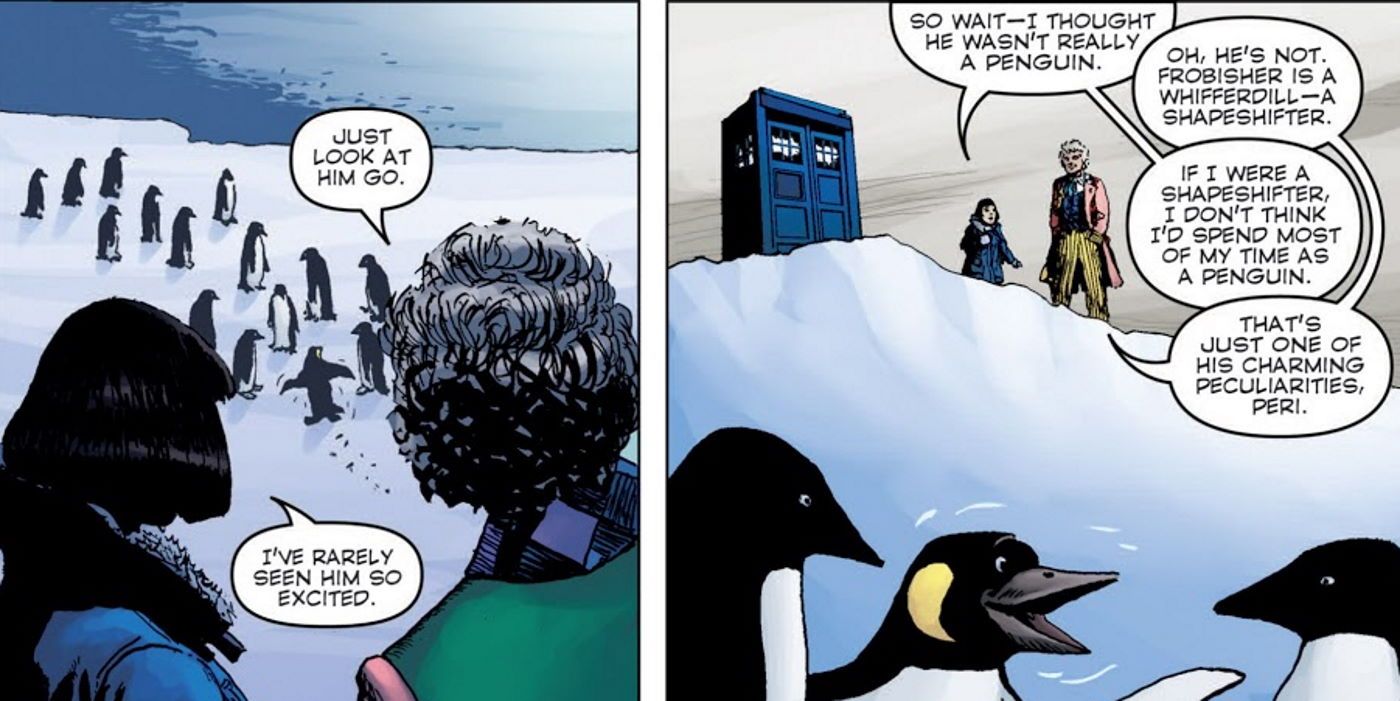 Even after his tenure as a Companion was over, Frobisher proved such a popular supporting character that comic creators found creative ways to bring him back into new stories. In the miniseries Doctor Who: Prisoners of Time, a rogue Companion began traveling through time and abducting all of the Doctor's friends. To stop him, the Tenth Doctor contacted Frobisher and instructed him to shape shift into Peri so the villain would abduct him instead of the real Peri. Frobisher was then able to use his powers to escape his cell and even replace a remote-control device designed to kill the other Companions with his own body, thus saving everyone.
Related: Doctor Who: 10 Things About The Early Doctors That Would Never Fly Today
Later still, Frobisher teamed up with the Twelfth Doctor to take down Dogbolter, another enemy. Using his shape shifting powers to masquerade as the Doctor's old enemy Chiyoko, Frobisher later revealed himself and helped take down Dogbolter's henchmen to save the Doctor with the Time Lord's other friends. In the aftermath, Frobisher attended a birthday party in his penguin form, showing he still preferred lounging around in this shape as his "default" look.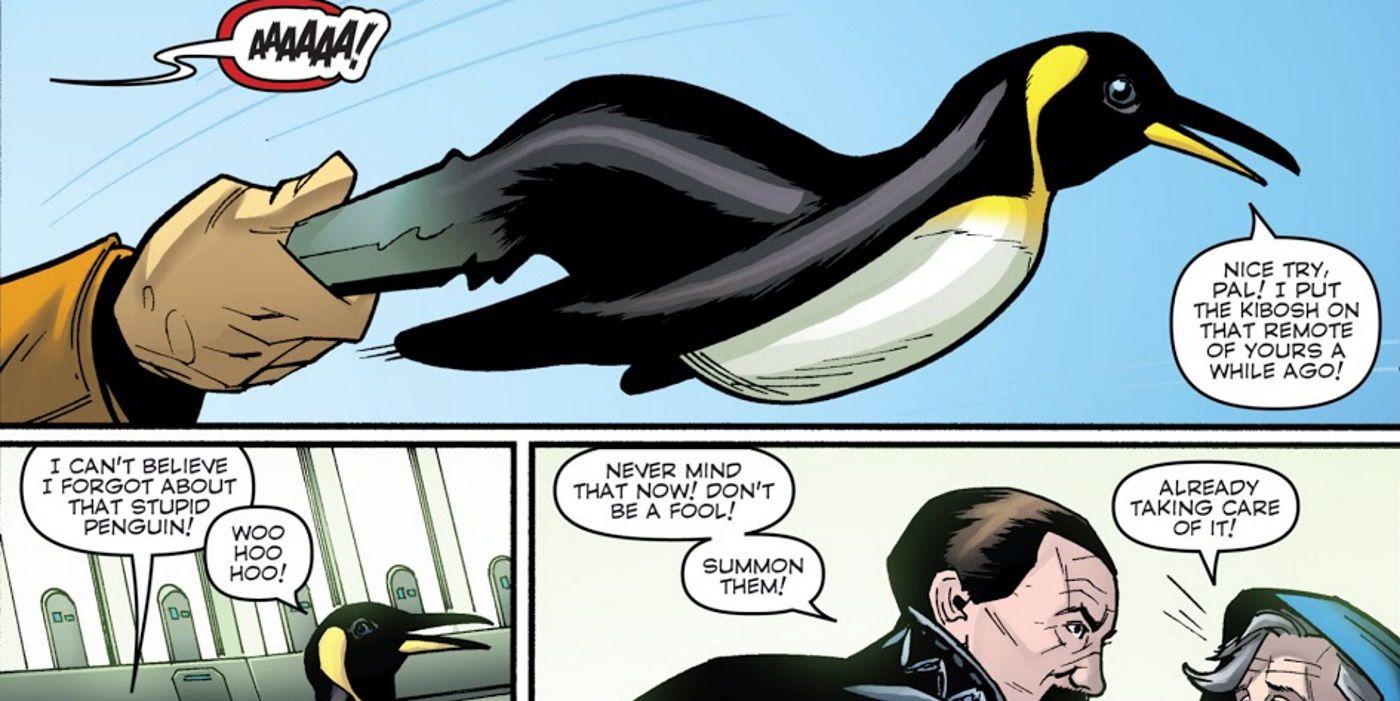 Given the nature of Frobisher's powers and personality, it made sense for him to appear largely in the Doctor Who comic books where artists could depict his wild and crazy shape shifting powers without any budgetary constraints. However, fans of the alien penguin could also follow his exploits in audio adventures, where he was voiced by Robert Jezek (who chose to use an American accent for the private eye/conman/penguin). And although never made official canon, Doctor Who writer Robert Shearman claimed that he always believed the Tenth Doctor's Companion Wilfred Mott, the grandfather of the Doctor's other Companion Donna Noble, was secretly Frobisher, now masquerading as an old human man.
Although he may have seemed like a "joke" Companion at first glance, Frobisher was actually a fantastic character with surprising emotional depth. Much like the Doctor himself, Frobisher had an easy-going sense of humor and made light of even deadly situations. Although he often played the role of a trickster and con artist, he had a well-developed conscience and genuinely cared about his friends – frequently risking his safety to look out for them.
And despite the fact that Frobisher regularly returned to his friendly, harmless-looking penguin form, he was a formidable fighter who could exhibit both tremendous amounts of raw power, high durability, and inhuman agility in battle, thanks to his versatile shape shifting abilities. It just goes to show you should never judge people by your first impression of them – especially if they come from the Doctor Who universe!
Next: Doctor Who: How Old Every Version Of The Doctor Is