Read Time:
2 Minute, 16 Second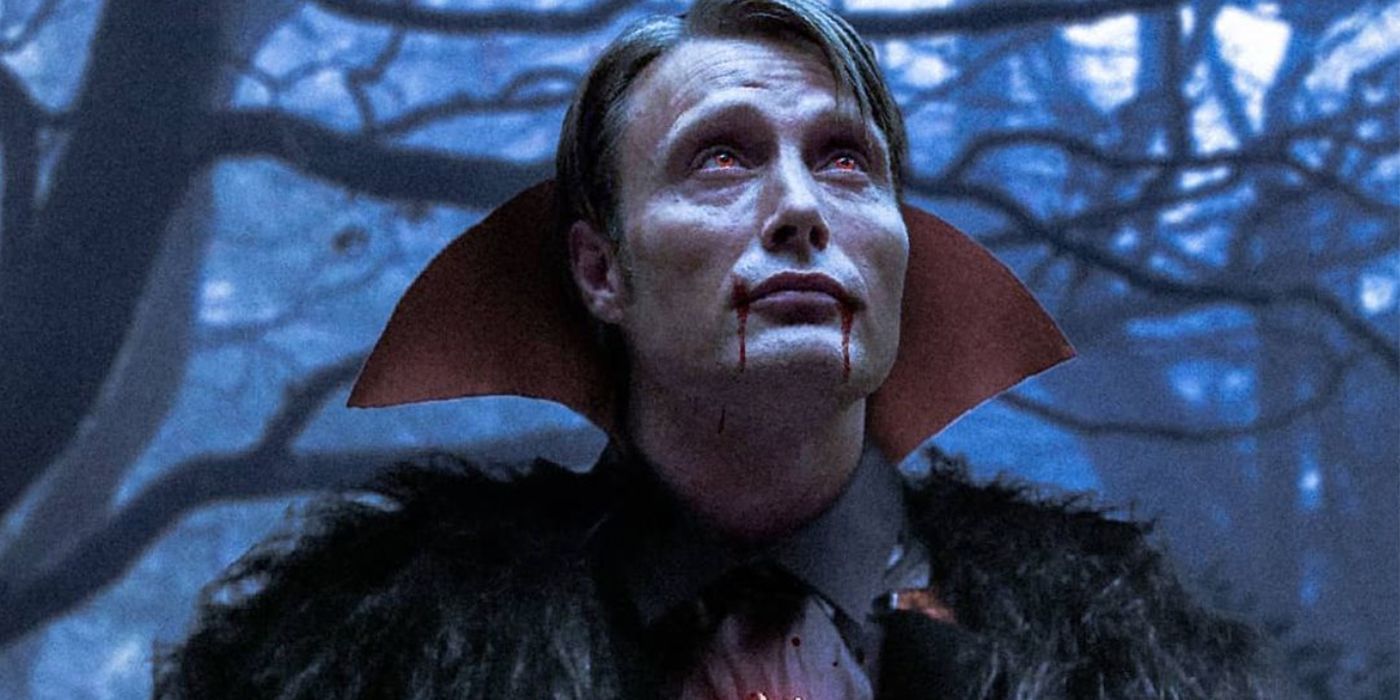 A new piece of fan art for a future Dracula movie imagines Mads Mikkelsen in the starring role. Mikkelsen started off his acting career starring in Danish films but has since grown to become well-known with American audiences as well. Mikkelsen joined two of the biggest film franchises in 2016, playing Galen Erso in Rogue One: A Star Wars Story and the villain Kaecilius in Doctor Strange. At this point in his career, the actor may be most known for playing the famous serial-killer Hannibal Lector in Hannibal.
Hollywood has been pumping out movies and TV shows with vampires, and specifically Count Dracula, for decades, with renowned actors like Bela Lugosi, Christopher Lee, and Gary Oldman playing the character. Recent attempts however, have seen mixed results. Jonathan Rhys Meyers was well-received as Dracula when he appeared in NBC's Dracula TV show, and even Netflix's Dracula mini-series starring Claes Bang got favorable reviews. Universal started to revamp their line of classic monsters with Dracula Untold in 2014, but that film failed to make a lasting impression with fans and critics.
Related: What A Dracula Movie Could Look Like From A Female Perspective
Now, one artist has imagined what the star of Hannibal could look like as another iconic villain. Apexform's latest digital creation transforms Mikkelsen into Dracula. This art takes a more classical approach to the character, including Dracula's medallion and high-collared cape. Apexform's full Instagram post can be seen below:
As mentioned previously, several different actors have played Dracula over the years, but Hollywood isn't done with the character. After the success of Leigh Whannell's The Invisible Man, Universal is continuing to make live-action monster movies but focusing on stand-alone projects rather than a larger cinematic universe. Karyn Kusama has been hired by Blumhouse to direct a new modern-day Dracula movie. Not much is known at this point with the film still in early development. Still, Kusama's Dracula is said to be faithful to Bram Stoker's original novel, and Sebastian Stan has contacted her about starring as the Count.
While it's far too early to tell who will be cast in Dracula, Mikkelsen could excel in the role or in a different adaptation of the character. The actor hasn't snagged an Academy Award yet, but Mikkelsen has still proven his acting ability and has enough star power at this point play a character as popular as Count Dracula. Mikkelsen has a few projects coming up, and fans are still petitioning for Hannibal season 4, but the actor would likely make room for Dracula if given the opportunity.
More: How Universal's Classic Monsters Created Crossover & Multi-Verse Movies
Source: Apexform