Read Time:
2 Minute, 25 Second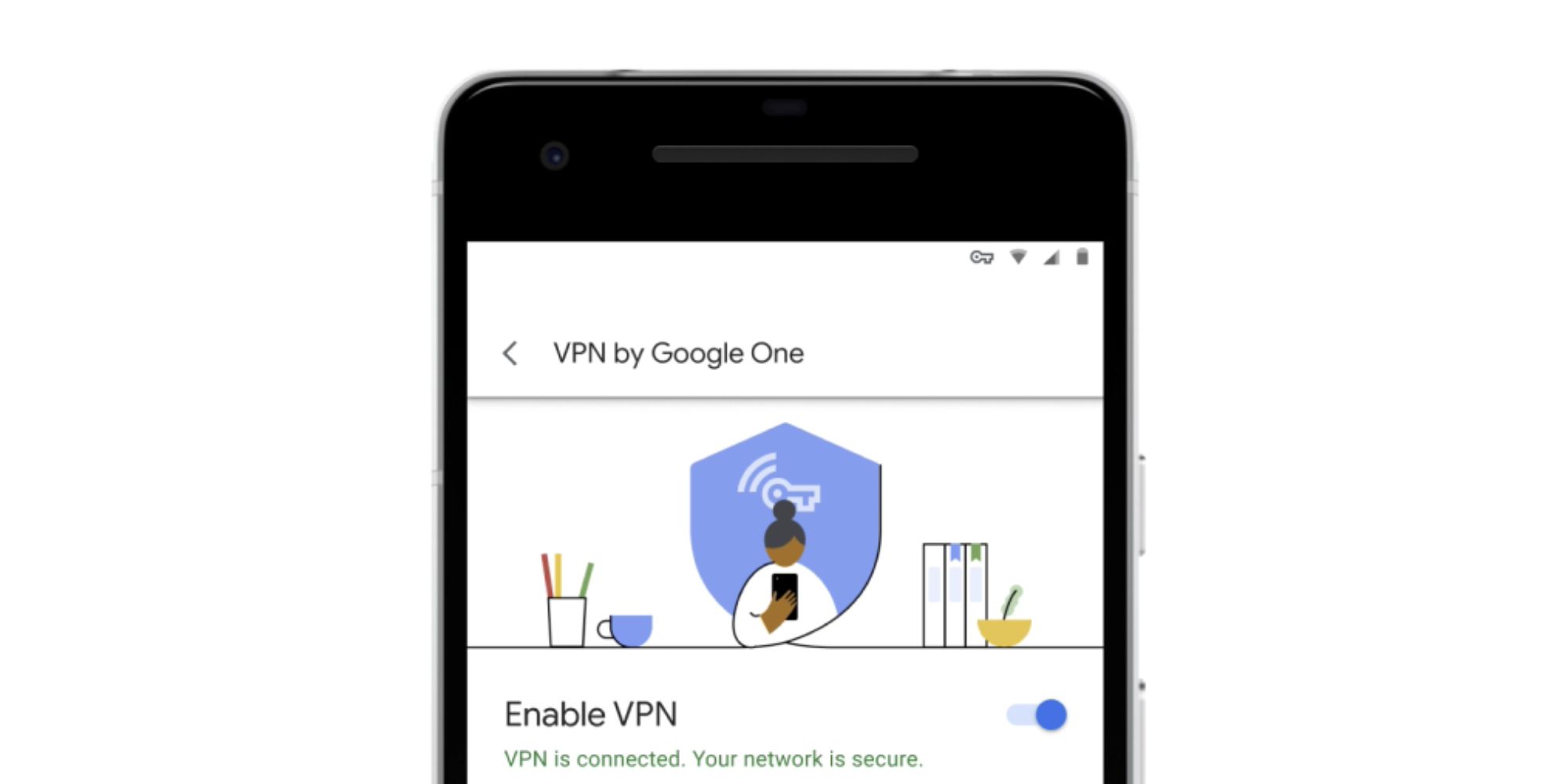 Google continues to strengthen its Google One service with the addition of a Virtual Private Network (VPN). A VPN gives users increased privacy and anonymity by routing their connection through one or more private servers. They are often used by businesses to ensure outsiders cannot access their files and by individuals who want to get around geographical content restrictions, but they are also useful for securing devices when connecting to public Wi-Fi, which may not have the greatest security protocols. 
Google One is simply the name Google gives to its cloud-based storage for users of Gmail, Google Drive, and Google Photos, with its name indicating the unified, cross-platform nature of the service. As with other cloud storage platforms, it allows users to back up files to the cloud, free up space on mobile devices, and access their files from anywhere. The free version of Google One includes 15 GB of storage, with paid subscriptions starting at 100 GB.
Related: How To Keep Your Android Phone Unlocked At Home With Smart Lock
VPN by Google One is being rolled out for the 2 TB and higher plans. Unlike some other VPN providers, Google is a trusted company within the tech industry, offering reputable services across various devices. The VPN feature built into the Google One app will provide security with one tap using global servers that it promises will maintain a fast internet connection while the VPN is running.
Google states it will not use the VPN connection to track, log, or sell the user's browsing activity. VPN by Google One will create an encrypted connection so users can freely browse, stream, and download on the Internet. The VPN will shield sensitive data from hackers while connected to a less-secure public Wi-FI and hide the user's IP address from third parties to prevent tracking of their location. Users of the 2 TB plan and upwards can also have access to the Pro Sessions feature, via which they can schedule one-on-one online sessions with Google experts to learn more about VPNs and staying safe online.
With the 2 TB plan costing $9.99 per month, Google One becomes an interesting option for those seeking a VPN service. Google seems to believe that a mixture of a VPN with cloud storage is more intriguing to potential customers than having the two services sold separately. However, it is disappointing that the VPN feature is only available for the 2 TB plan and not the 100 GB or 200 GB plans. Most people surely use Google One for simple online file and photo storage so surely don't need 1 TB of space, let alone 2 TB. Whether Google will eventually roll out the VPN feature to the lower price plans too remains to be seen.
Next: How To Enable Or Disable Sound Notifications On Android
Source: Google