Read Time:
2 Minute, 11 Second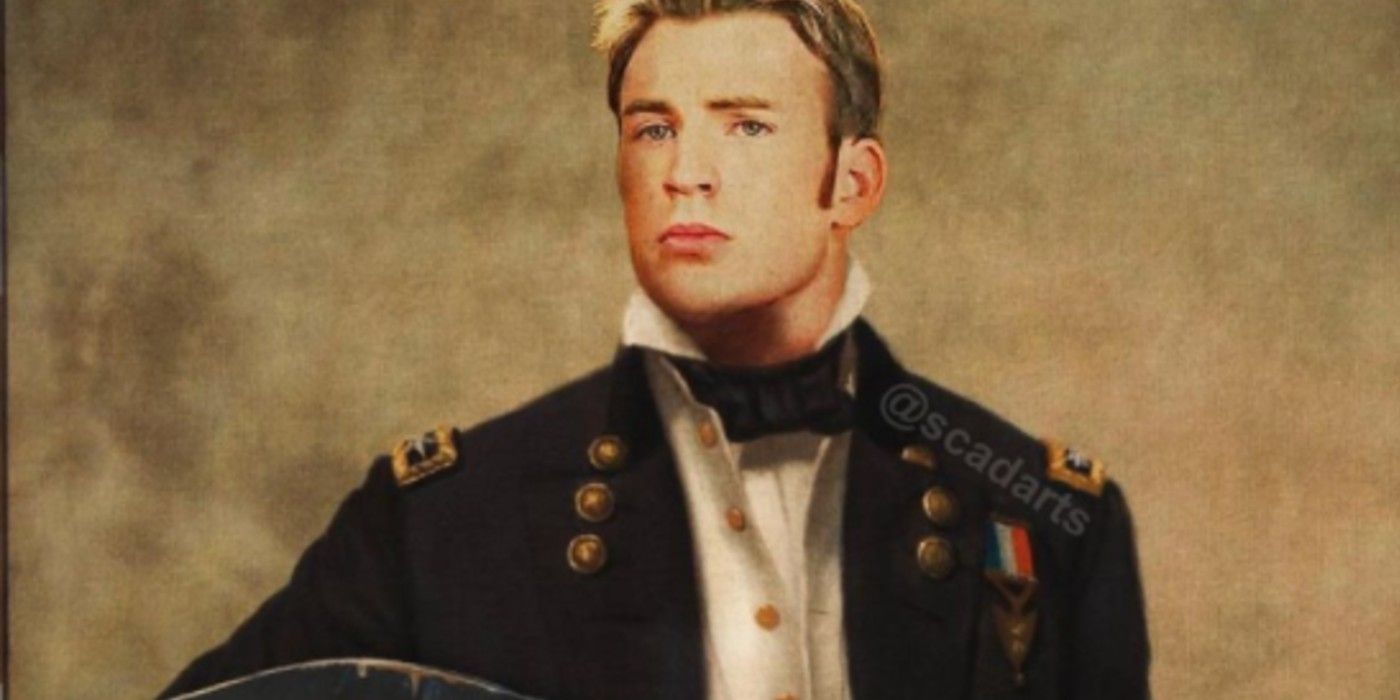 Gorgeous new fan art reimagines Captain America as a soldier in the Revolutionary War. Captain America is one of the Marvel Cinematic Universe's most recognizable heroes. Cap has been portrayed by Chris Evans for years, although his story seemed to come to an end with Avengers: Endgame.
Steve Rogers, aka Captain America, was initially rejected from enlisting in the US Army. As a result, he decided to volunteer for Project Rebirth, where he was administered Abraham Erskine's (Stanley Tucci) Super Soldier Serum. The serum transformed the frail Steve Rogers into the Captain America that fans know and love. Since then, Captain America has always tried to do what's right, from joining the Avengers to defending his best friend, Bucky Barnes (Sebastian Stan).
Related: Captain America: How Much Back Pay The Army Owes Steve Rogers
Instagram user scadarts imagines Captain America as a Revolutionary War soldier. Captain America is dressed in a dark blue coat adorned with buttons. Scadarts has also added several cool MCU details, including Cap's shield with its distinctive red, white, and blue pattern reimagined in a new shape. You can check out scadarts' stunning work below:
The MCU's Captain America fought in World War II, rather than the Revolutionary War. However, comic book legend Jack Kirby created one version of Captain America that battled it out in the Revolutionary War. This colonial Cap was introduced in Captain America's Bicentennial Battles #1 and fought against members of the Hellfire Club. Unfortunately, not much is revealed about this Captain America's backstory, and the hero is killed by a cannonball in one of the Revolutionary War's last battles. While the MCU's Cap never took part in the American Revolution, both versions of Captain America are undoubtedly heroes in their own right. To that end, seeing Chris Evans' Captain America dressed in a Revolutionary-era costume is a subtle, sweet nod to this other Cap.
Steve Rogers passed the title of Captain America onto Sam Wilson (Anthony Mackie) at the end of Avengers: Endgame. As such, Sam's adventures are set to continue in the upcoming Disney/Marvel series The Falcon and the Winter Soldier. Regardless, Evans has stated that giving up the Captain America moniker was bittersweet. While the actor is excited to explore other projects, he also admits that he misses the role of Cap already. That being said, Evans' Steve Rogers will always hold a special place in fans' hearts, and it's evident that the MCU wouldn't have been the same without his incredible rendition of Captain America.
Next: Captain America: What Happened To Every Howling Commando After Cap's Death
Source: scadarts