Read Time:
2 Minute, 55 Second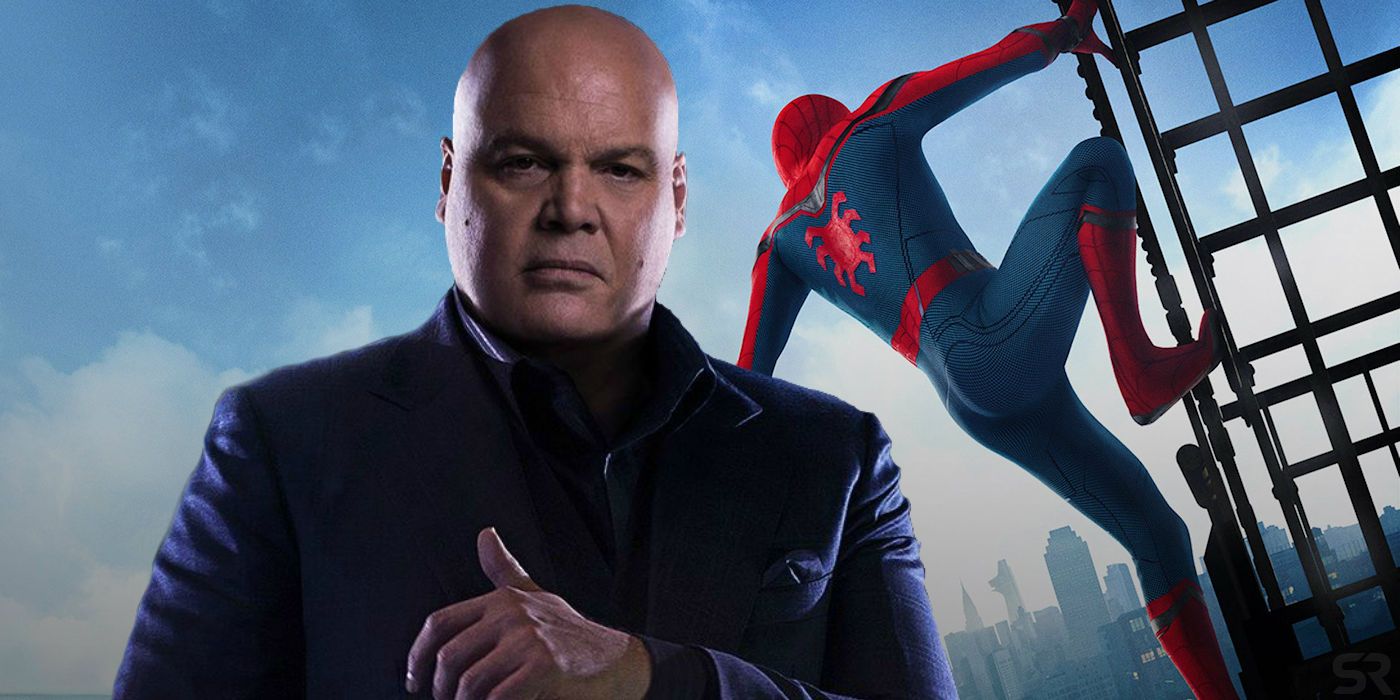 Throughout Marvel Comics there are a plethora of moments where Spider-Man almost kills a villain, but decides not to because he has a responsibility to uphold – which is to never kill. But What If? Spider-Man Back In Black Vol. 1 #1 shows Spider-Man in a different light… as he kills one of his greatest adversaries in his rogues gallery, the Kingpin.
Marvel's What If? comics are different realities that sever ties to continuity – begging the questions fans have been wondering or ones that never even cross fans' minds such as What If… Professor X Of The X-Men Had Become The Juggernaut. Because Spider-Man is such a well-known and relatable character, What If? Spider-Man Back In Black Vol. 1 #1 is not the first time fans see a different side of the character. In fact, in What If… Peter Parker Became The Punisher? Spider-Man becomes the Punisher and completely disregards his no-killing rule. But there has to be a reason or two for Spider-Man to go rogue as well as kill Kingpin and the first reason is that his wife Mary Jane gets killed instead of Aunt May.
Related: Spider-Man: Mysterio KILLED The Kingpin Once And For All. 
In Steven Grant, Gus Vazquez, Victor Olazaba, Frank Martin Jr., and Cory Petit's comic – which takes place shortly after the events of Civil War as well as the initiation of the Registration Act that regulates superhero activities, Spider-Man watches as a hired gun kills Mary Jane right in front of him in an attempt to kill Spider-Man. Fueled with vengeance, Spider-Man learns from the hired gun that the man who hires him is Kingpin – who's currently locked up in Ryker's Island Prison. Shortly after discovering Kingpin hires the assassin, Spider-Man swings over to Ryker's Island Prison and just before he gets a chance to kill him – Iron Man tries to immobilize Spider-Man. A deadly duel ensues and Spider-Man discovers a weakness in Iron Man's suit, which allows him to knock him out. After knocking out Iron Man, Spider-Man finds Kingpin and a couple of officers as well as another reason to kill him… he's holding Aunt May hostage.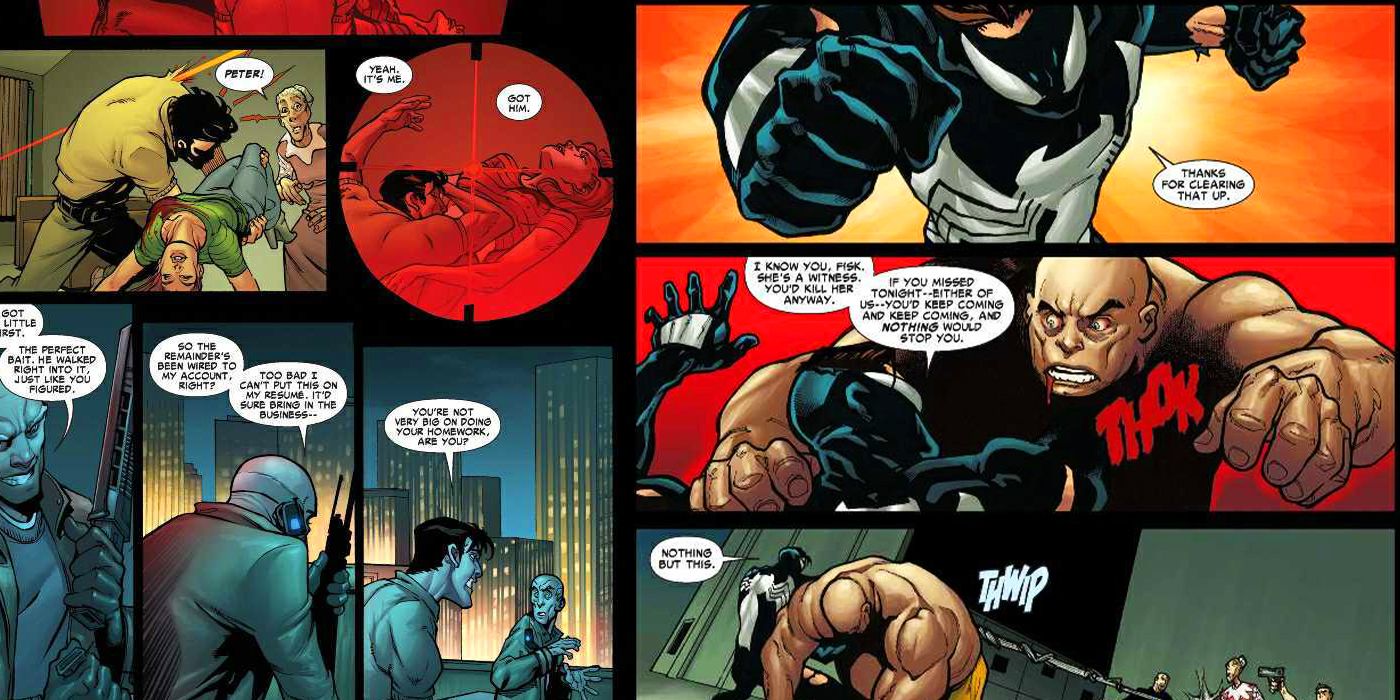 As each of the two officers hold a gun against Aunt May's head, Kingpin removes his yellow prison jacket and begins to fight Spider-Man. During the fight, Kingpin tells him that if he tries to resist fighting him, the officers will kill her. Witnessing his wife Mary Jane die drives Spider-Man over the edge, but seeing Aunt May with two guns pointed at her head is the last straw. As Spider-Man dodges one of Kingpin's punches, he punches him with all his might – which is enough to kill Kingpin. After defeating Kingpin, Spider-Man saves Aunt May. But no one can save him from being arrested by Iron Man as well as a couple of officers.
It's interesting how every time Spider-Man is being presented in an alternate universe, he is not afraid to kill in order to protect his family such as the time he kills Venom when the twisted symbiote threatens to kill his wife Mary Jane and daughter Annie in Amazing Spider-Man: Renew Your Vows #1. There's only so much Spider-Man can take before he diverts from being the friendly neighborhood protector fans know and love.
More: Mary Jane Almost Killed Spider-Man (To Save Money).