Read Time:
2 Minute, 18 Second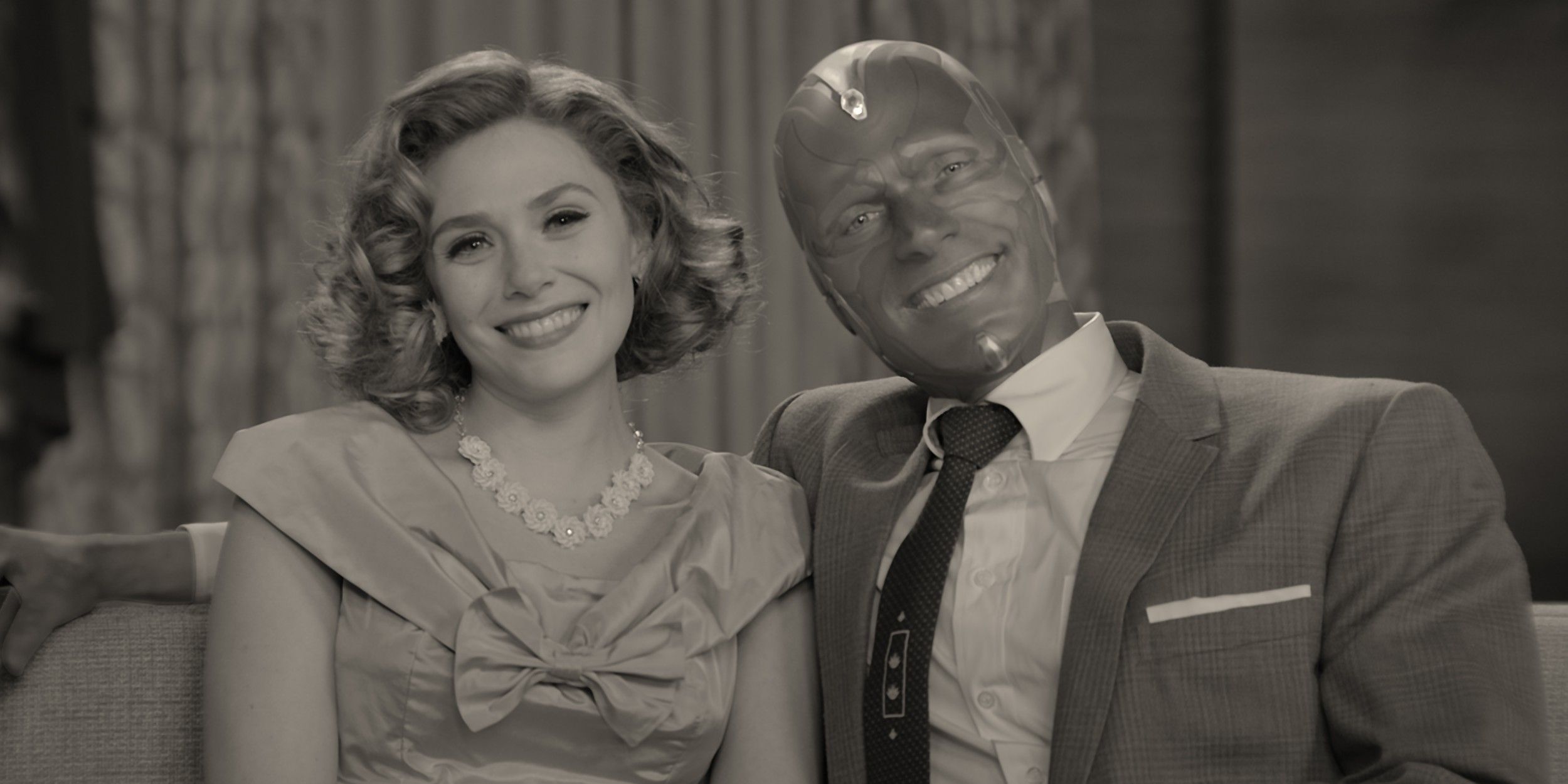 The official landing page for WandaVision on Disney+ confirms the Marvel Studios TV show is scheduled to be released in December 2020. Marvel announced their first slate of Disney+ shows throughout 2019 and the lineup got fans excited to see what was coming. However, the coronavirus pandemic halted productions on them all and will likely be the cause of many shows being pushed back from their previously announced release windows.
For WandaVision, the Elizabeth Olsen and Paul Bettany-led show was originally announced to be coming out in 2021 but was moved up to 2020 a few months later. Once production was shut down, there was a moment when it appeared the series had been pushed back to 2021. However, there were recent signs that this might not be the case and the release of the first trailer further signified that WandaVision was coming sooner than later. Even though the trailer didn't confirm a release date, it now appears that a 2020 release is official.
Related: Every Marvel Phase 1 Character Confirmed For MCU Phase 4
Following the release of WandaVision's first trailer, the show's landing page on Disney+ was updated to include a link for subscribers to watch the new footage on Disney+. While the main page still lists the release date as "Coming Soon," the description under the First Look video says WandaVision will be released on Disney+ in December 2020. Disney previously announced a December 2020 release date, but now there is a sign that it hasn't been delayed.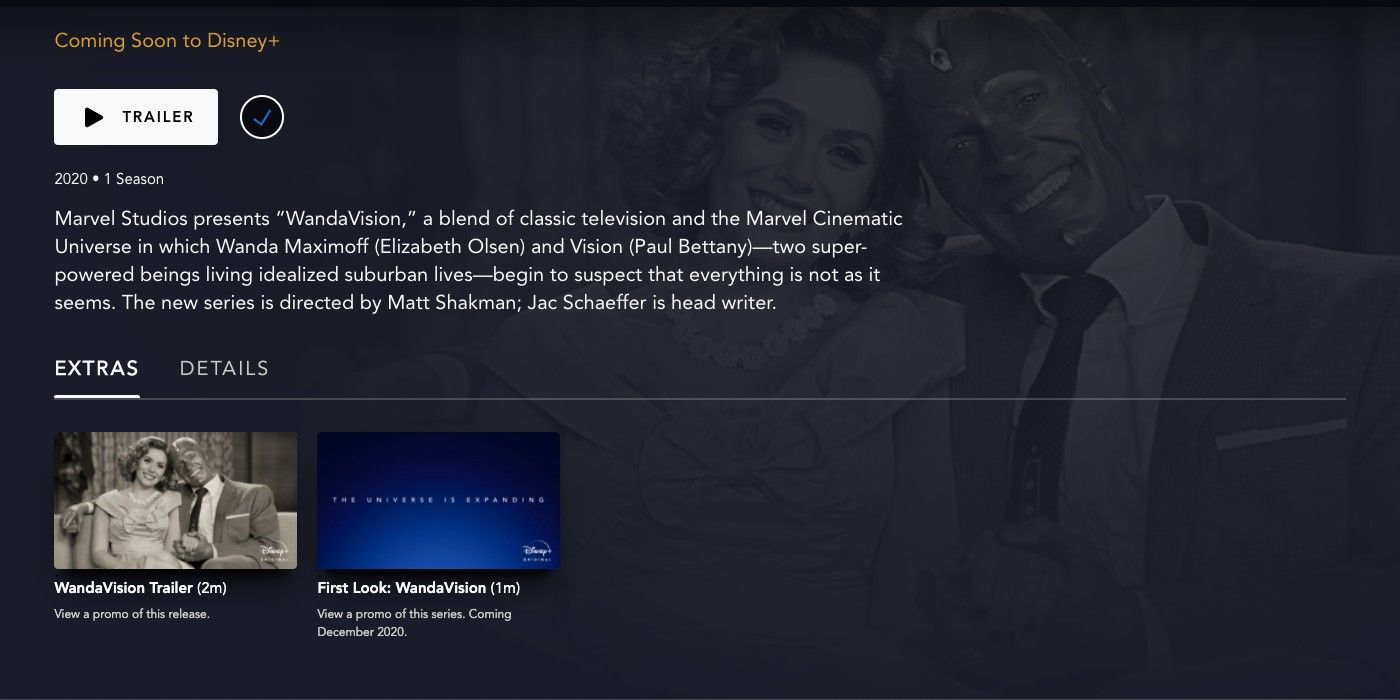 With WandaVision scheduled to be released on Disney+ in December 2020, fans are likely going to have to wait until the very end of the month to see the first episode. Disney has announced its full slate of programming for Disney+ through November and October 30th will be when season 2 of The Mandalorian begins. If the eight-episode second season releases one new episode every Friday, the next available Friday for WandaVision to launch on December 25, 2020. But, if The Mandalorian releases two episodes at once at the start or end, perhaps WandaVision could arrive a week earlier.
In any case, MCU fans will undoubtedly be reassured to see that WandaVision is going to hit Disney+ in December 2020 as planned. There might not be a confirmed date just yet, but it is only a matter of time until one arrives. The only unfortunate news is that The Falcon and The Winter Soldier's page has also been updated to say it is coming in 2021. And with ongoing rumors about Black Widow possibly being delayed again, perhaps WandaVision will be the lone piece of MCU content that arrives in 2020.
Next: Who Is WandaVision's Villain? Every Marvel Character Rumored
Source: Disney+